Is Photos app not working on your Windows 10 device? If your answer is "Yes" and you are looking for a solution for this problem, then you are in the right place. The reason behind the error may be many, simply follow the instructions of this article and the problem will be fixed in no time. Before going to the main solutions, you should try out these workarounds to check if they offers any simpler aid.
Workarounds–
1. Reboot your system and check if you are facing the same thing or not.
2. Check if there is any Windows Update pending. Sometimes crucial patches are delivered through Windows Update.
If the problem continues to bother you, go for these solutions-
Fix-1 Reset Photos App-
1. Press Windows key+I to open Settings window. Click on "Apps".

2. Now, on the left pane of the Settings window, click on "Apps & features".
3. Then on the right hand side, scroll down through the list of applications, click on the "Photos" and then click on "Advanced options".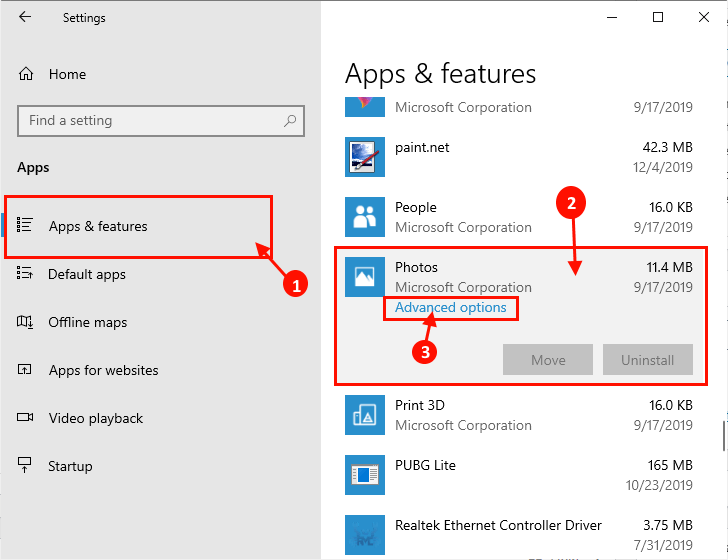 4. Now, click on the "Reset" to reset the application to default state.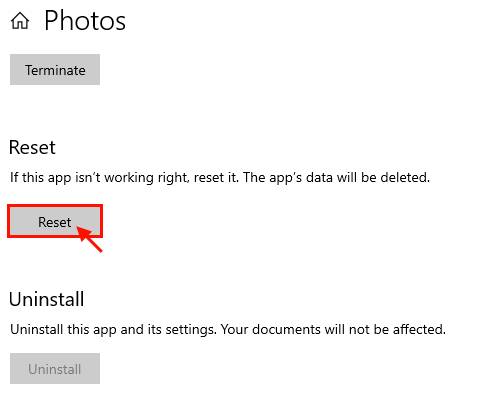 Reboot your computer.
Once Photos application is reset, try to open Photos app again on your computer.
Now, Open Microsoft Store, search Microsoft photos app and , if you get a reinstall option, Just reinstall Microsoft Photos app from there.
Fix-2 Runs Apps Troubleshooter-
Application Troubleshooter will detect any kind of problem with Photos app and will try to fix it.
1. Press Windows key+I to open Settings window. Now, click on "Update & Security" in Settings window.

2. In the Settings window, click on "Troubleshoot" on the left hand side.
3. Scroll down in Settings window and on the right hand side, click on "Windows Store Apps" and click on "Run the Troubleshooter".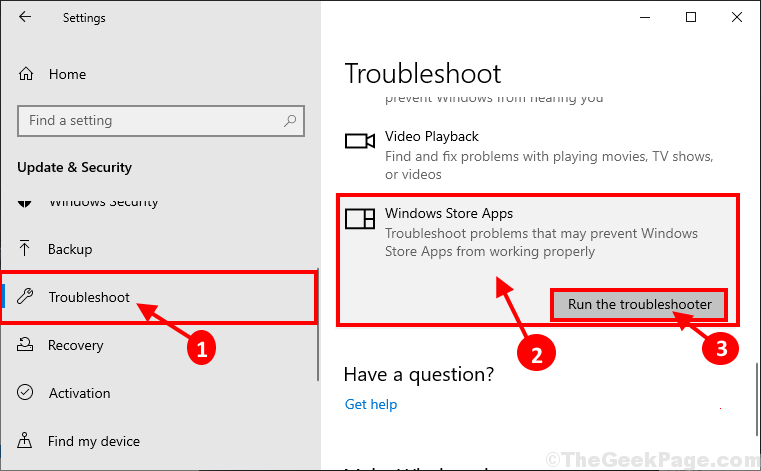 3. The troubleshooter will run on your computer and it will detect any kind of problem of the application and will suggest solutions for the problem.
Click on "Next" to attempt the probable solution to your problem.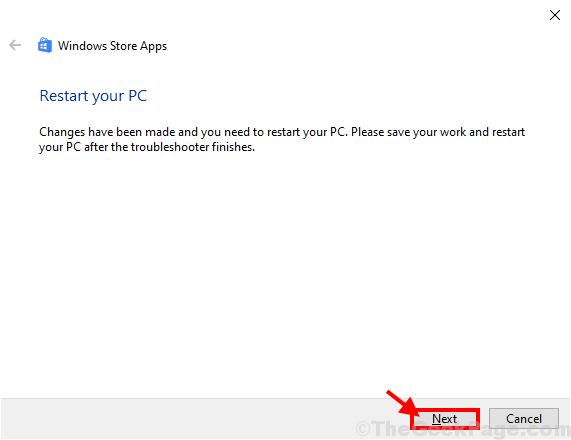 Your computer will be rebooted.
Fix-3 Reinstall the Photos app-
Reinstalling the application can solve your problem.
1. Press Windows key+X and click on "Windows PowerShell (Admin)" to open PowerShell window with administrative rights. Click on "Yes" to grant access to the User Account Control.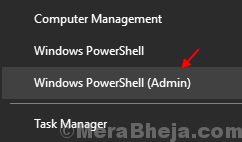 2. Now, copy and paste this command in Powershell window, and then hit Enter.
Get-AppxPackage *photo* | Remove-AppxPackage

Close Powershell window.
Reboot your computer to save the changes on your computer.
4. After rebooting, press Windows Key+R to launch Run, and then type "ms-windows-store:" and hit Enter.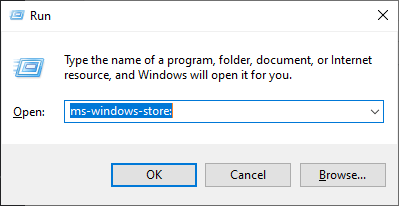 Microsoft Store window will be opened.
5. In Microsoft Store window, click on search box and then type "photos".
6. Click on "Microsoft Photos".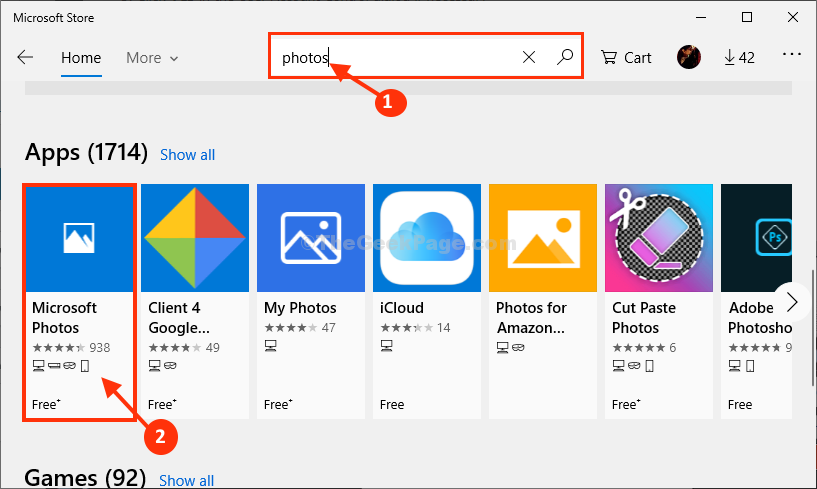 7. In the next window, in Microsoft Photos, click on "Get" to install Photos on your computer.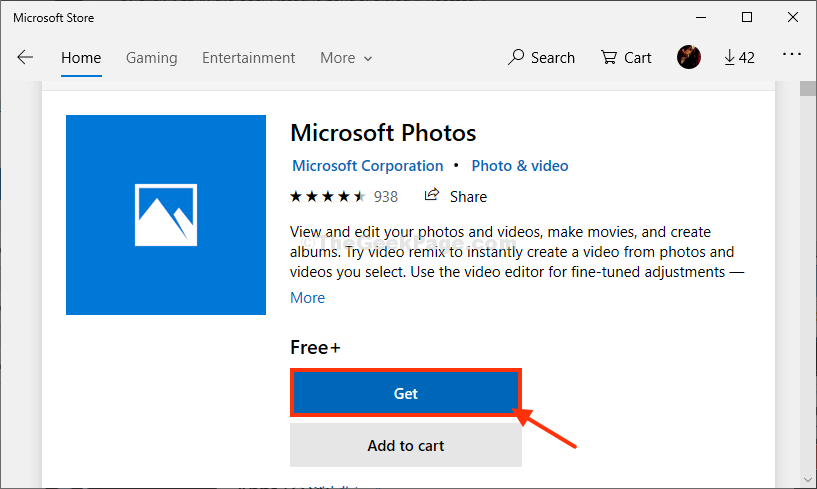 Photos will be installed.
After the fresh installation of Photos application, the problem will be solved.

Sambit is a Mechanical Engineer By qualification who loves to write about Windows 10 and solutions to weirdest possible problems.