TeamViewer is a widely used app, especially for online team meetings. This is a great tool for those working from home, or from a remote location. Apart from online meetings, it's also known for desktop sharing, remote control, file sharing, etc.  However, for everything to work fine, the microphone and the audio in TeamViewer should also be working properly.
But, many users report a Mic and Audio sound issue in TeamViewer on their Windows 10 PC. This can be troubling because you don't want to create a bad impression professionally, would you? So, how do you fix the issue? Let's see how.
How to Fix Mic and Audio Sound Issue in TeamViewer on Windows 10 & Windows 11
Step 1: Launch TeamViewer and click on the Extras tab located at the top of the widget. Now, click on Options in the menu.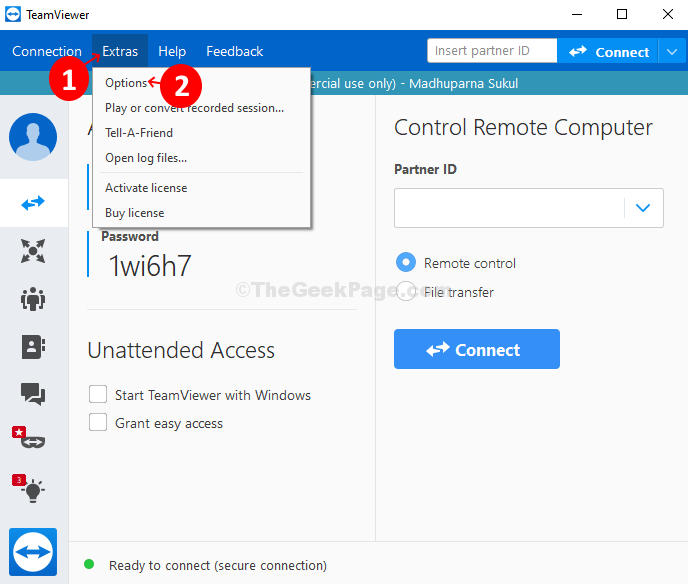 Step 2: In the TeamViewer Options window, click on the Remote Control Option on the left side of the pane. Now, on the right side of the pane, go to the Remote control defaults category and check the Play computer sounds and music option. If it's checked already, leave it as it is.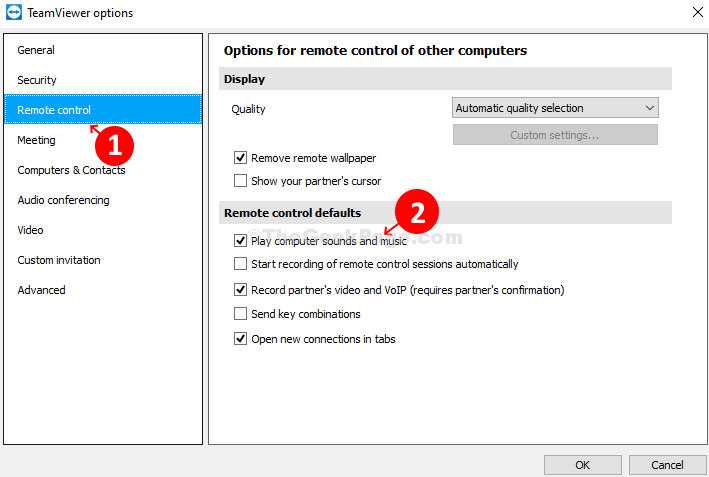 Step 3: Next, go to the Meetings option on the left side of the pane. On the right side of the pane > Meeting Defaults > check Share computer sounds and music.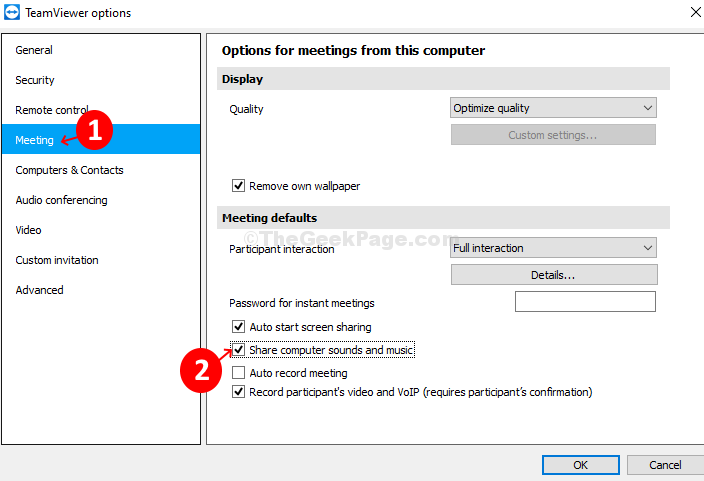 Step 4: Next, on the left side of the pane, click on Audio conferencing. On the right side of the pane > Voice playback > Speakers > Select Standard playback device from the drop-down.  Go to Voice Input > Microphone > Keep Default Communication Device if the microphone is working fine.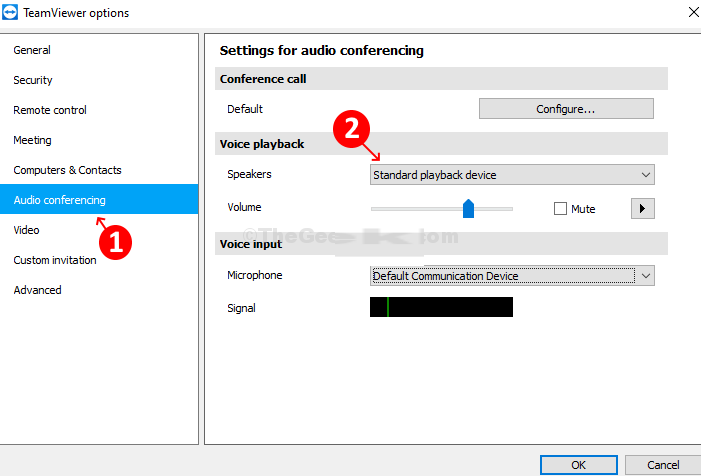 Step 5: If the Microphone is not working properly, select Soundcard – Microphone (2 – High Definition Audio Device). Press OK to save the changes.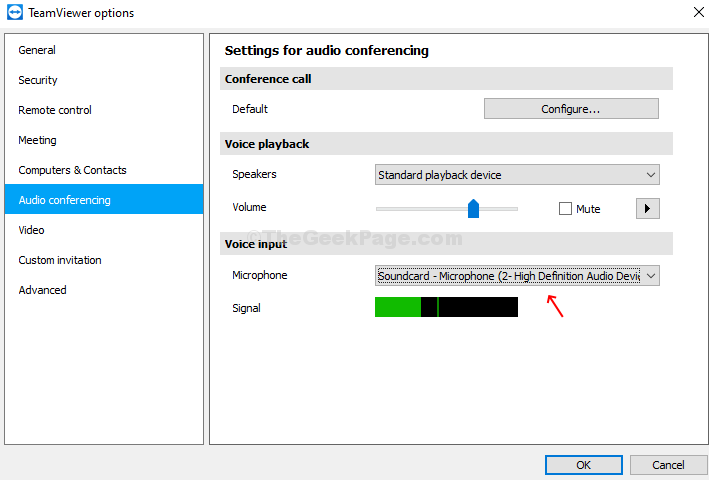 Now that you have completed all the steps, simply exit TeamViewer and restart to check if the Mic and Audio Sound are working fine.