Skype is the best video chat and video software for the Windows. There are millions of people who use Skype on their Windows computer to video call their friends, relatives, colleagues etc. Skype is awesome software but sometimes the mic doesn't work in it and without a mic connection, there is no point of the video call.
I believe that you find this issue very annoying but don't worry we are here to help you. We have gathered some solutions that will rectify your non-working microphone in Skype and you can continue your video call seamlessly.
Solution 1 – Check that Skype has Microphone permission
Windows 10 has special privacy section in which you can disable or enable mic for any program in your computer. It is possible that you may have switched off mic permission for Skype or you have not given it permission in first place. Either way, follow below process to check that Skype has microphone permission or not.
1 – Open Settings by pressing Windows and I keys together
2 -Now, Click on Privacy
3 – Make sure allow apps to access your microphone is turned ON.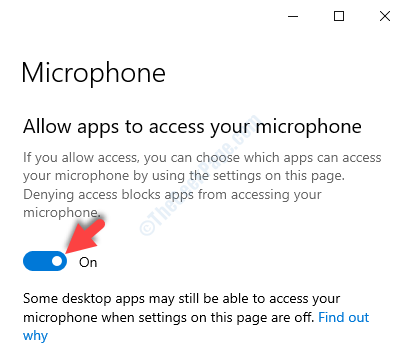 4 – Click Microphone in Left Menu
5 – Now, Make sure Skype is turned ON in the right side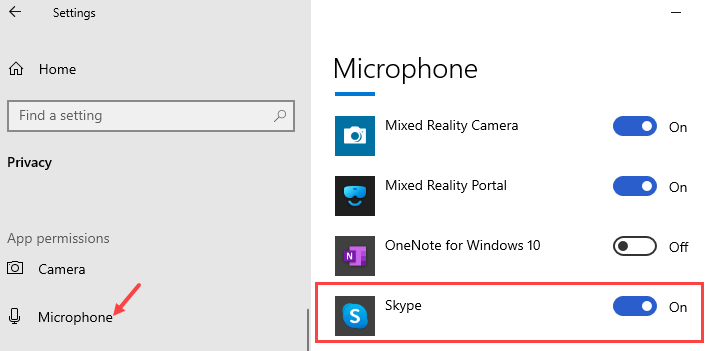 For Windows 11 Users
STEP 1 –  Search Microphone Privacy settings from the search box.
STEP 2 – Click on Microphone Privacy settings from the search.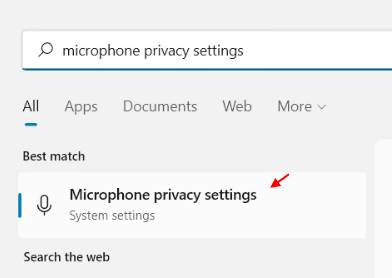 Step 3 – Make sure Microphone access is turned ON. Also, make sure App access to Microphone is turned ON.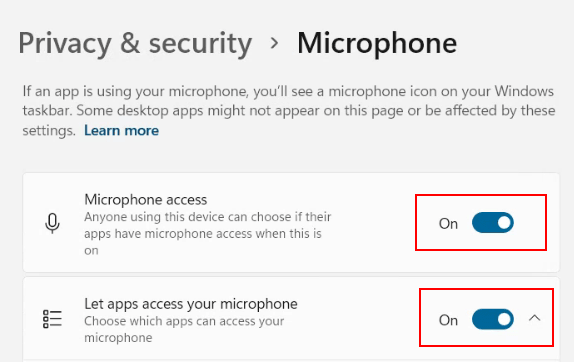 Step 4 – Now, scroll down and make sure Skype Mic Access is also turned ON.


Now, Skype has permission to use Microphone so you are good to go. Check that mic is working by calling someone from Skype. If your mic is still not working try below methods.
Solution 2 – Check Microphone settings in Skype Settings
The mic will not work in Skype if it not properly configured in the Skype settings. Your device may have multiple mics or if you are using external mic it may be a possibility that Skype cannot detect that. To check Microphone setting in Skype follow these steps.
STEP 1 – Click on three dots menu on the sidebar and select Settings.


STEP 2 – It will open Skype Settings, Click on Audio & Video from left Menu.
STEP 3 – Click on default Communication device and change Microphone from Default to your Microphone device . If you are not sure, try selecting different devices and test audio.
Similarly, select correct default communication device for Speakers also.
Step 4 – After that you can also create a test call to test if everything is working fine or not.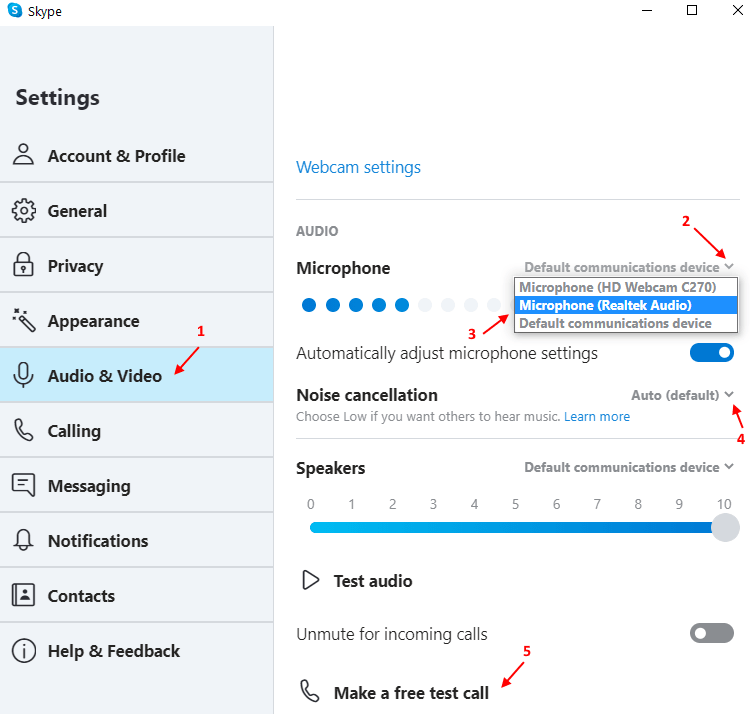 Solution 3 – Check Audio Service is Working Properly
Services are essential for proper working of hardware and software and it should always in running status. If any service stops in Windows hardware performance gets affected. So, your mic may not be working because audio service is not running. Restart your audio services to use your Microphone.
STEP 1 –  Open Run menu by hitting Windows and R button at same time.
STEP 2 –  Type services.msc in the text box and hit Enter.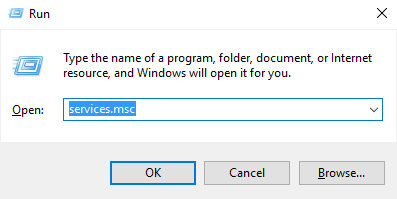 STEP 3 – It will open up Services window, locate Windows Audio in the services list.
STEP 4 – Right Click on Windows Audio and Click on Restart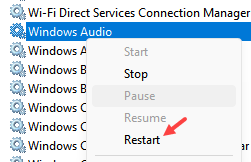 I hope that these methods were helpful for you and you are able to use your microphone on Skype again.