In this post we will fix Printer not activated, error code -30 in Windows 10 Computer. Let us start the fixing procedure.
Method 1 – Reinstall Printer on your PC
1 – Press windows key + R together to open run command box.
2 – Now , type control printers in it and click OK.
3 – Now, Right click on your printer and choose remove device.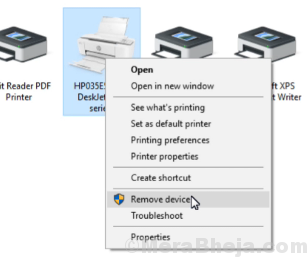 4 – Now, from the top, choose add printer.
5 – Follow the process to add printer manually.
Alternative method
1 – Click on start button.
2 – Now, click on gear shaped icon to open settings.
3 – Now, click on Update & security.
4 – Click on troubleshoot from left menu.
5  – Now, choose printers from right and troubleshoot.
5 – Follow on screen instructions to complete troubleshooting process.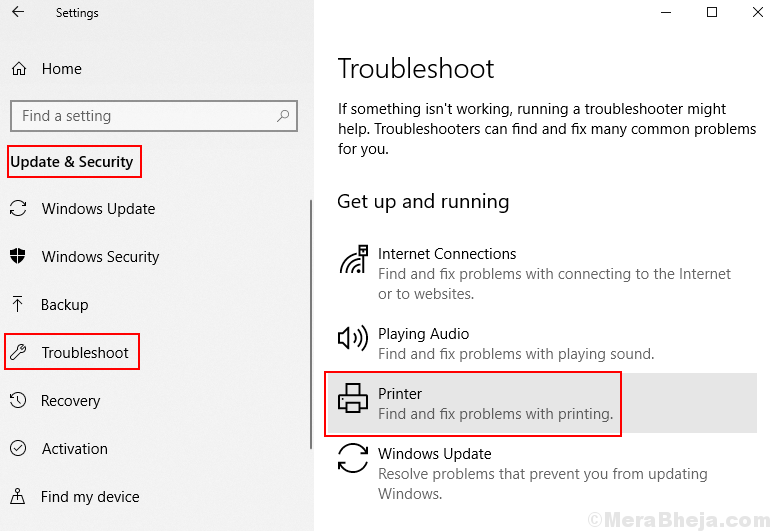 Hope it helped.

Saurav is associated with IT industry and computers for more than a decade and is writing on The Geek Page on topics revolving on windows 10 and softwares.