Many users are reporting that when they are trying to Open GeForce Experience, they get an Error saying:
Something Went Wrong. Try Rebooting Your PC and then launch GeForce Experience.ERROR CODE: 0x0001
Here is a simple and easy method to fix this.
Fix 1 – Using Service manager
1.  Search Services.msc in Windows 10 taskbar search.
2. Now, Click on Sevices icon to open service manager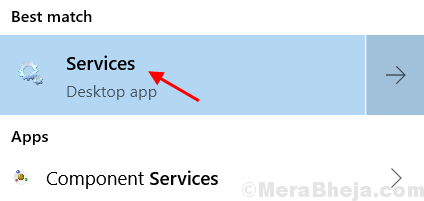 3. Once the service manager Windows Opens Up, Locate Nvidia Telemetry Container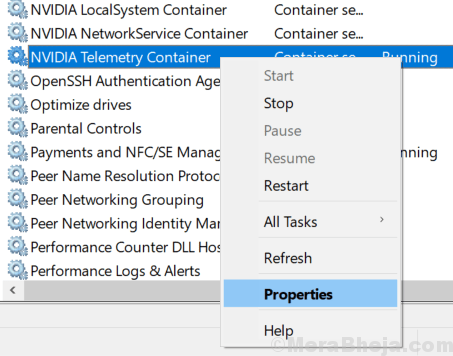 4. Choose Log On Tab.
5. Now, Choose Local System Account radio button.
6. Check the box saying Allow Services to Interact with Desktop.
7. Click on Apply.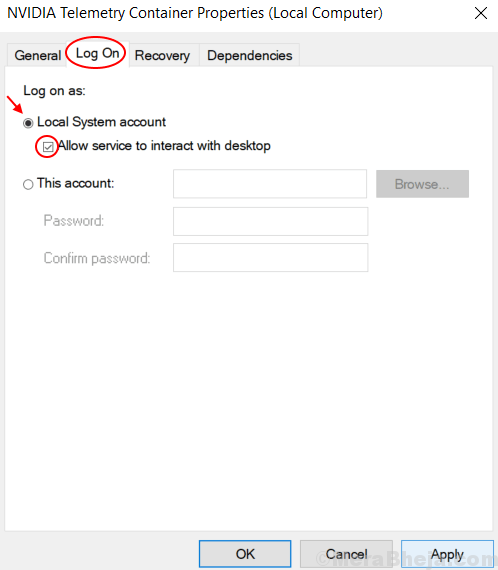 8. Similarly , Go to These services and Repeat the Procedures Given above and Make sure that in the  "log on" tab ,  all of the sessions changes to local system account. ( Just Repeat the procedure Given Above)
Nvidia Display container
Nvidia Local system container
Nvidia  Network Service Container


9. Now, Go to Nvidia Display Container LS, Right Click on it and Choose Properties.
10. Set the Startup Type to Manual.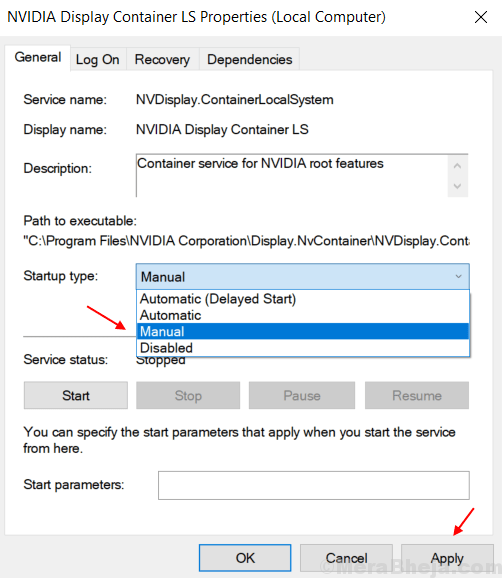 Just Close the service manager window and Try Again. Your Problem will get Fixed 100%.
If it does not work Try Method 2.
Fix 2 – Restarting Nvidia Process
1. Press Shift + Ctrl + Esc Together at same time to Open Task Manager.
2. Now, Right Click on each Nvidia processes to Kill every task one by one.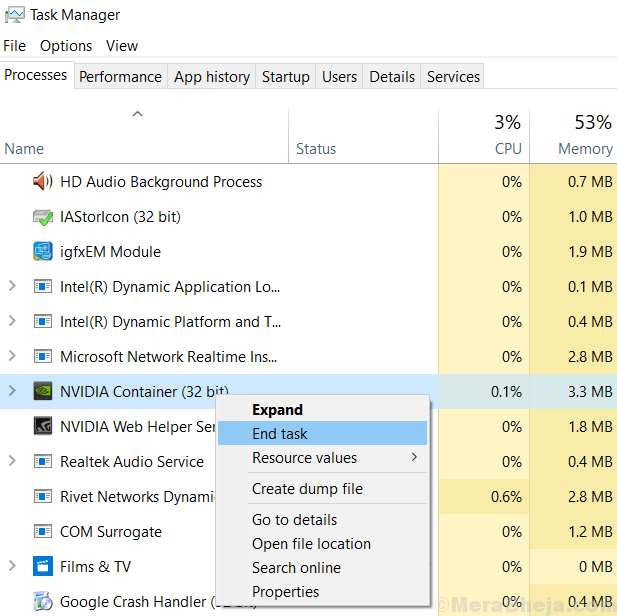 3. Now, Right-click on your GeForce Experience and click Run as administrator.