How To Enable Do Not Track Option In Google Chrome:- So you visit your favourite online shopping site from Google Chrome and add a couple of products into the cart and even buy some. The next day, you read a tech blog and at the side panel, to your surprise, you see the products similar to the one that you purchased or added to the cart the other day. Well, this is no co-incidence. This happens because Google Chrome is tracking every single one of your web activities. It is based on this tracking and analysis that you are shown ads of your interest by your favourite web browser. While some users find this functionality as an added bonus, some others think that this definitely is an invasion to their privacy. They get annoyed by the fact that their activities are being saved somewhere without their consent. Don't cook up your brain too much to find a solution for this simple issue. We have the quickest and easiest solution right here for you. Read on, to learn how to hack this simple trick.
See also : How to enable Do not track option in Edge Browser
STEP 1
First of all, launch Google Chrome. At the top right corner of your Chrome window, find and click on the More Actions icon. Now from the menu that gets expanded out, click on the option named Settings.

STEP 2
A new window for Settings opens up. Scroll down through the contents and click on the link that says Show advanced settings as shown in the screnshot given below.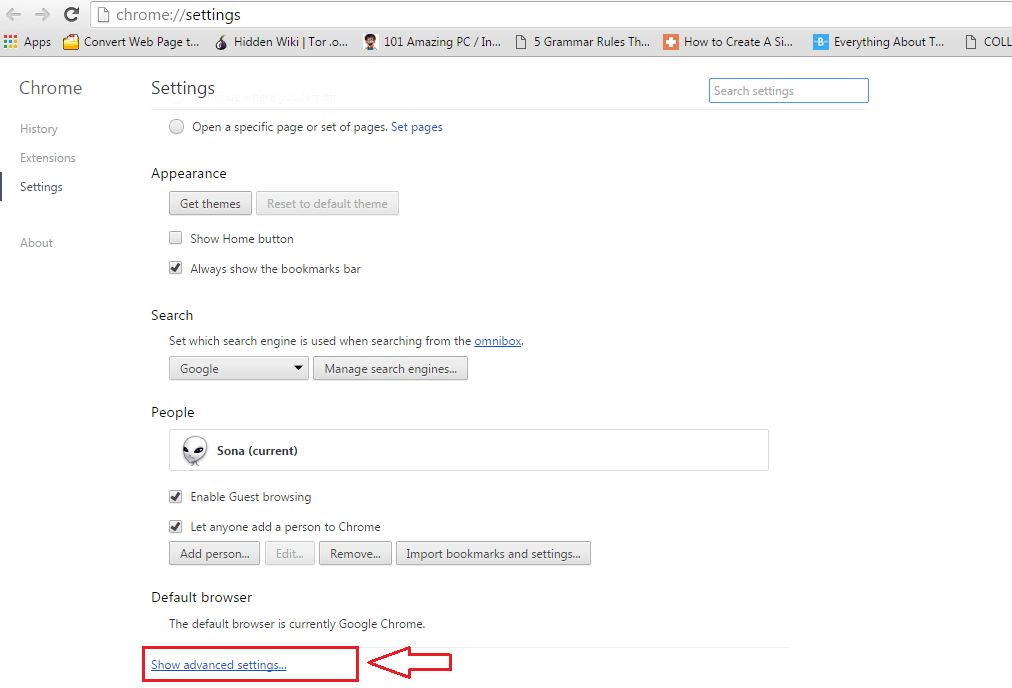 STEP 3
Now you need to find a section named Privacy. If you find it difficult to find it by scrolling, you can simply type Privacy in the search box available in the settings page and hit Enter. Under the Privacy section, you will have a number of options available. You need to check the checkbox corresponding to the option Send a Do Not Track request with your browsing traffic.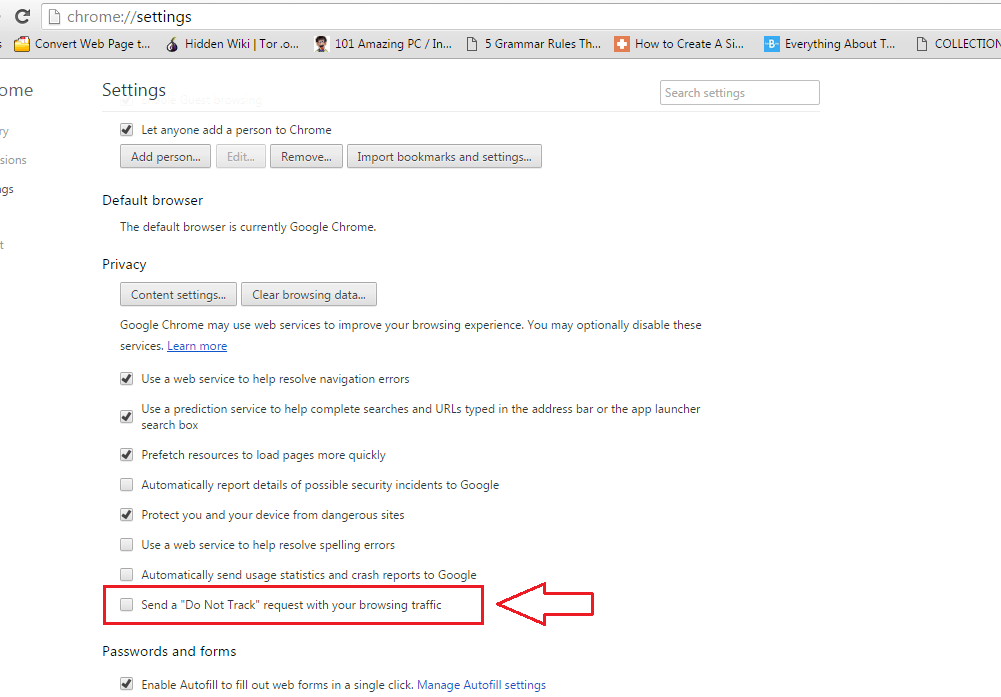 STEP 4
Execution of the previous step will open up an alert box that explains what you are about to do. The alert box has all the information that you need to know about enabling the Do Not Track option. Read everything carefully and if you are okay with everything that's said, then you can confidently click on the OK button as shown in the screenshot given below to enable the Do Not Track option in your Google Chrome.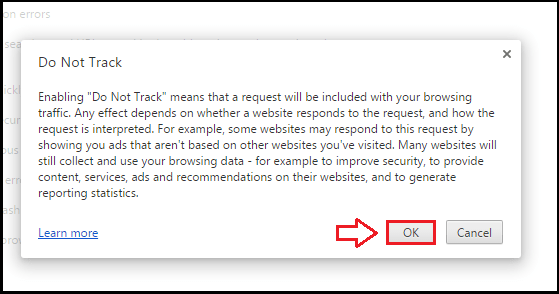 Try out this trick today itself to prevent Google Chrome from invading into your personal space anymore. Hope you found the article useful.