Windows 10 is being widely criticized for forcefully logging data out of users. This has raised a debate in social media platforms as invading privacy through the most basic structure of the digital world (Operating system ) is being seen as a paid invasion of privacy by microsoft.  Although windows 10 privacy settings are by default turned on to blow away your privacy , but you can take steps described below to stop windows 10 to spy on you.
Disable Windows 10 spying Using Free Tools
Tool 1 – O&O ShutUp10 tool lets you disable 50 + spying features of windows 10 in just single click. You can choose to opt out of some of them, if you really use that feature. But, most of the windows 10 spying features can be turned off easily by this tool in one go.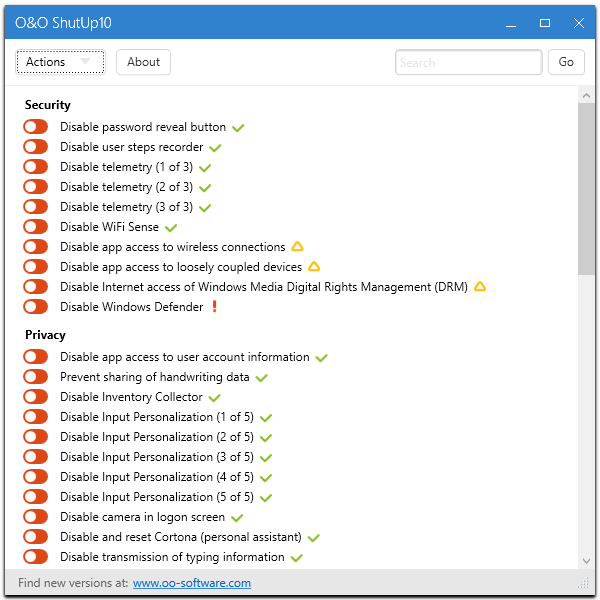 Tool 2– You can disable windows 10 tracking by just downloading DisableWinTracking tool and running it as administrator. This open sourced tool very easily serves the purpose of going private in windows 10.

Turn Off everything in Privacy settings
Press windows key + i and go to settings control panel. Once there, click on privacy.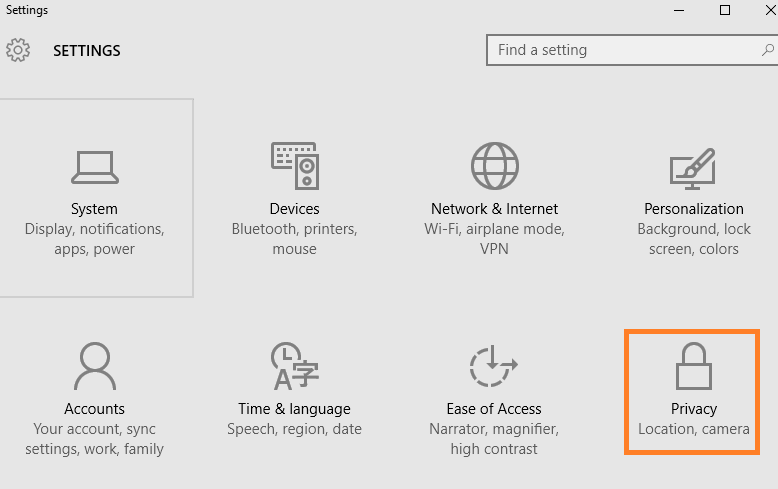 Now go on each and every item in the left panel and turn off each and everything, unless it is utmost important to you. Don't forget to stop windows own keylogger in speech, inking & Typing section.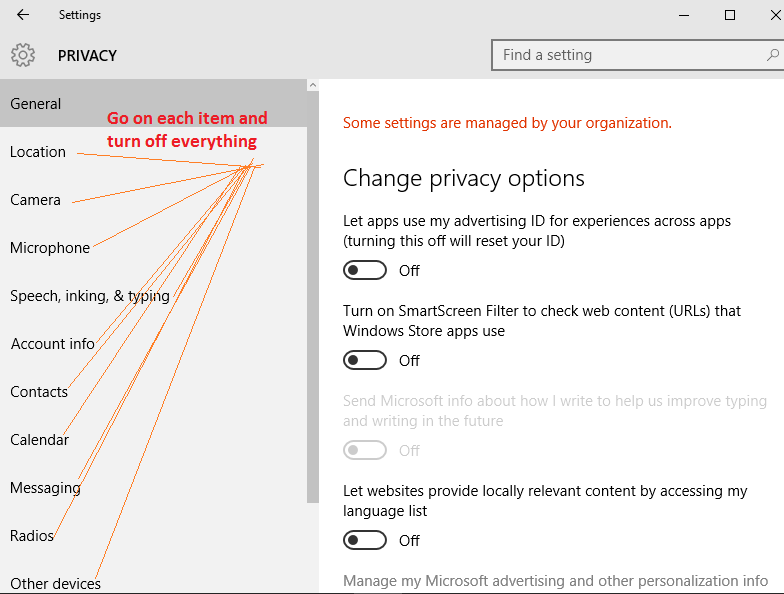 Disable Cortana
Turn off cortana by clicking in the searchbox of the taskbar as shown in the screenshot below.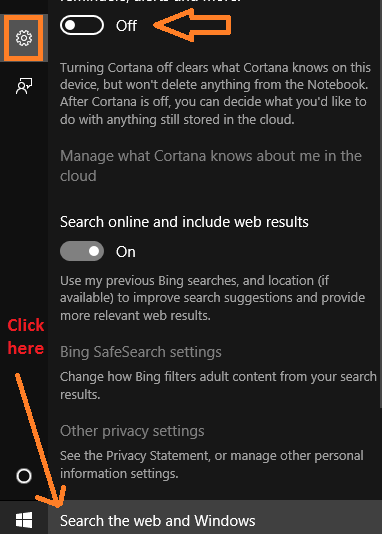 Disable Telemetry
Windows 10 has a sneaky feature pre-bundled in it, which have taken internet and social media by storm. This feature let Microsoft collect your activity and send it to them. Add to that, home and pro user can not disable it completely. Only Enterprise users can disable it. There are three options which you can select, namely basic, enhanced and full. Even under basic settings, Microsoft says :-
This data helps keep Windows and apps running properly by letting Microsoft know the capabilities of your device, what is installed, and whether Windows is operating correctly.
Now, no one including you and me will want your OS to spy on your installed software, your activity in any way. Although windows have not given an option to turn off this feature, but you can easily disable it by a simple registry tweak.
Step 1# Press Windows + R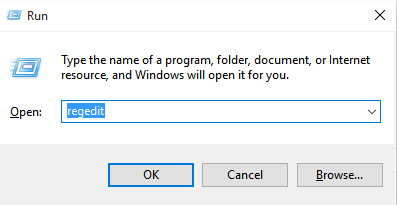 Step 2# Type Regedit in it
Step 3# In your registry editor browse to below given location.
HKEY_LOCAL_MACHINE –> SOFTWARE –> Policies –> Microsoft –> Windows –> DataCollection
Step 4# Now, create a new DWORD (32-bit) Value there named as AllowTelemetry.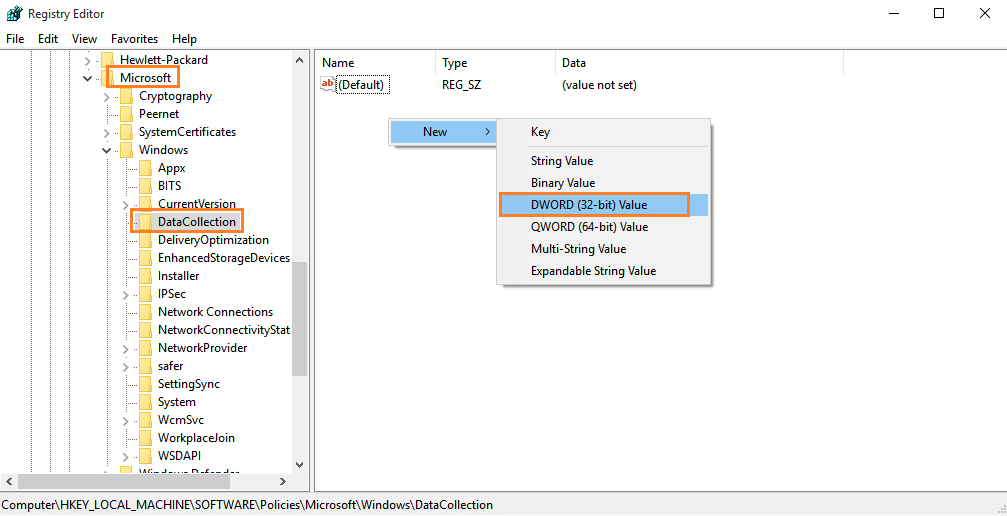 Step 5#  Now click on the windows 10 start menu icon on the bottom left and then do a right click on file explorer and finally click on manage.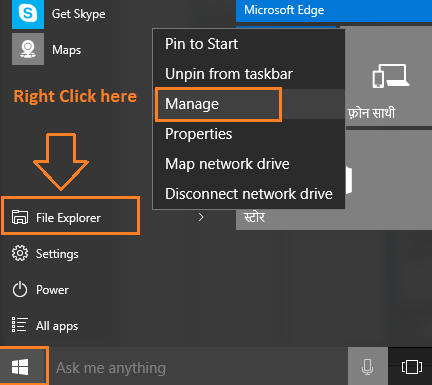 Step 6# Now look in the left panel.
Double Click on  Services and Applications and then click on services.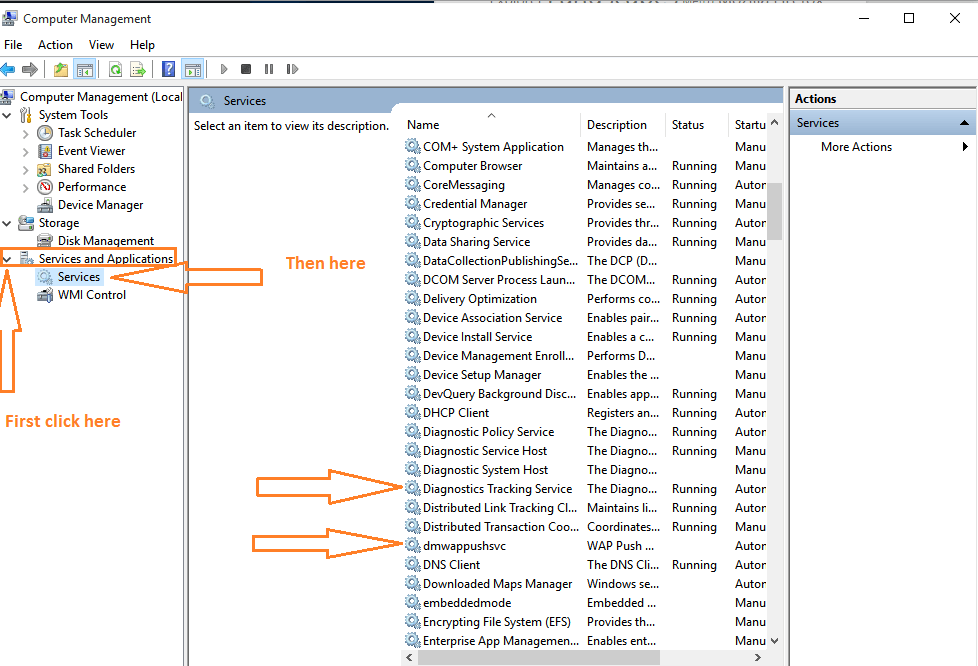 Now from the list of services you need to disable these two services.
Diagnostics Tracking Service
dmwappushsvc
step 7#  Now double click on these two items given above and select disabled in startup type drop down as shown in the pic below.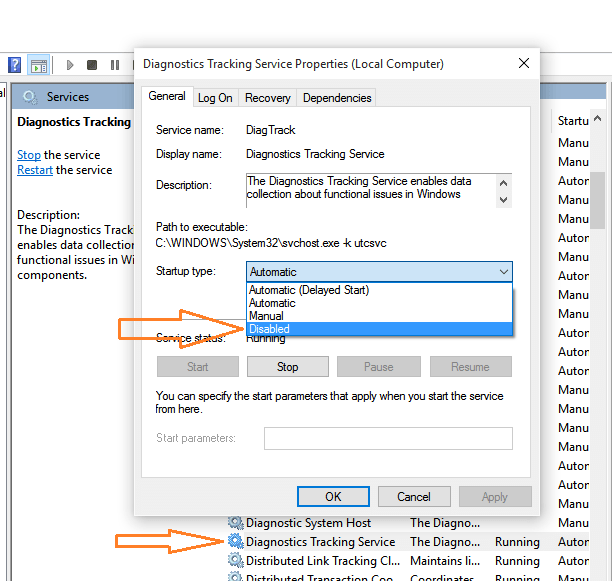 Similar thing need to be done for dmwappushsvc also.
Step 7# Finally restart windows for changes to take effect.
Delete your personal data from Microsoft Bing
Go to Bing settings. Under the perosnalization tab, just clear your data as shown in the screenshots below.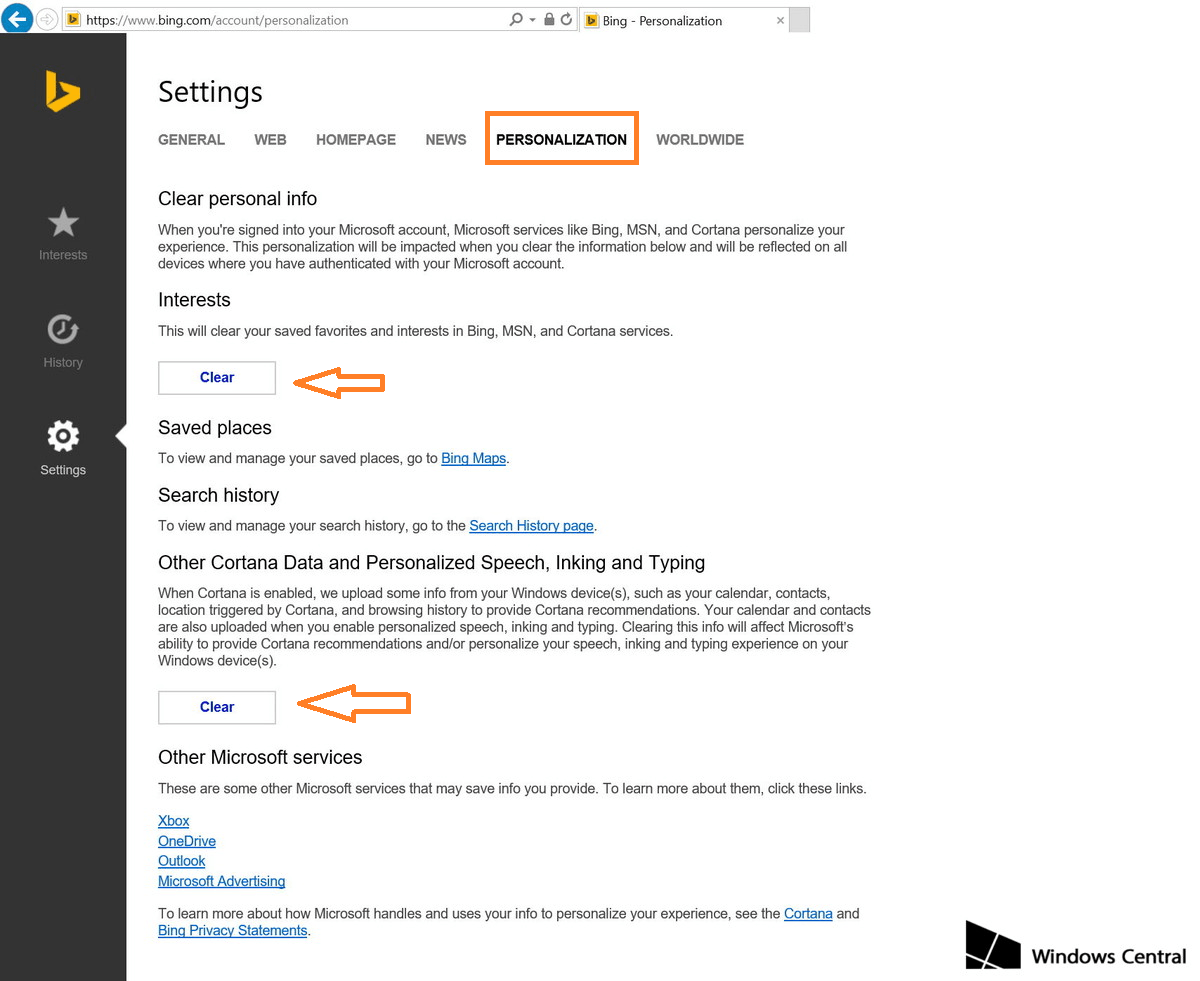 Disable Onedrive
This is important. Read : How to remove OneDrive in one click