Are you encountering Discord You are Being Rate Limited Error on Windows? Recently there have been reports of  You are being Rate Limited error while trying to enter Discord channels that require mobile verification. This message prevents the user from entering the text verification process again. This error is triggered when the user tries to repeatedly enter the text verification message and the application prevents you from entering it again. This is done as a security measure to prevent users from guessing the verification code. When you make multiple attempts to enter the code the Discord application prevents you from entering it again by blocking access.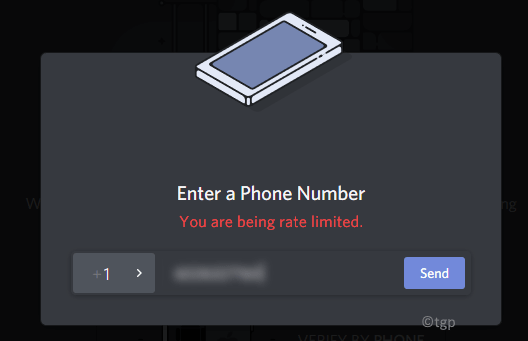 In this article, we have discussed some solutions to fix this Rate Limited Error. At first, we recommend that you don't make any changes and wait for some 5 to 10 min as the rate-limited restriction may go away on its own.
Fix 1 – Power Cycle your Internet Router
1. Log out of Discord and turn off your system.
2. Press and hold the power switch on the router for at least 30 seconds. Press the reset button if available.
3. Unplug the power to your Router.
4. Plugin the router once again into the wall socket. Press the power button to restart the router.
5. Boot your computer. Connect to the internet.
6. Open Discord and log in to your account. Try the action for rate-limited error and check if the issue is resolved or not.
Fix 2 – Use a Mobile Hotspot
Rate limits are applied as an IP ban. Rather than restarting your router, it is better to connect to a different network and thus a different IP address.
1. Close Discord. Restart your computer and mobile.
2. Disconnect from the internet on both devices.
3. Open your mobile and connect to mobile data and then enable the hotspot feature.
4. Turn on your computer and connect to the hotspot of your phone.
5. Now check if the issue persists.
Fix 3 – Use Discord in Browser in Incognito Mode
Incognito windows keep the data from being tracked and stored. It can be used to access Discord when you face this error.
1. Open Chrome browser. Press Ctrl + Shift + N to open a New Incognito Window.
2. Open Discord using the link discord.com.
3. Click on Login and enter your credentials.
4. Try to make the verification you were trying and check if it fixes the issue.
Fix 4 – End Discord Process using Task Manager
1. Press Windows + R to open Run.
2. Type taskmgr to open Task Manager.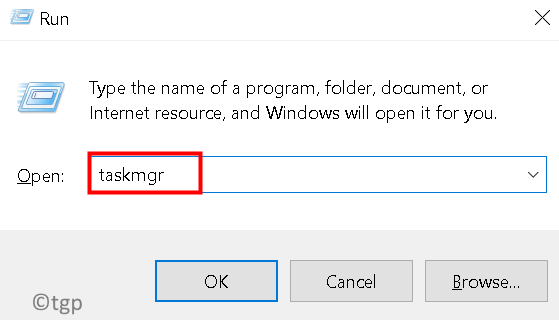 3. Go to the Process tab. Locate Discord processes in the list of processes.
4. Right-click on the process and click on End Task.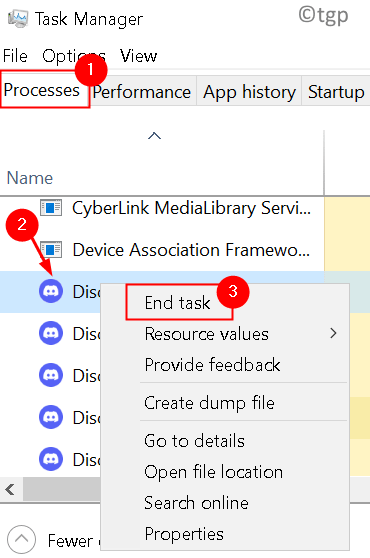 5. Restart Discord and check if the issue is solved.
Fix 5 – Contact Discord Support
If you face the rate limit error often, there's a high chance that Discord has blocked your devices. In this case, you can contact Discord support to fix the error by filling the Discord Support Form.
Thanks for reading.
We hope this article has helped resolve Discord Rate Limited Error.