If you are someone who is very passionate about gaming, this article is going to amaze you. There is something called virtual based security on the system. It truly protects your system from any threats/viruses or attacks that might damage your data and cause you to permanently lose it. Disabling the virtual based security on your system can boost the gaming performance. If you are using a system solely dedicated for gaming purpose then this article would suggest you to disable the VBS for a better gaming experience. Please continue reading this article to know how to do it.
How to Boost Gaming Performance by Disabling Virtual Based Security in Windows 11
Step 1: Press Windows key on your keyboard and type windows security.
Step 2: Click on Windows Security app from the search results as shown below.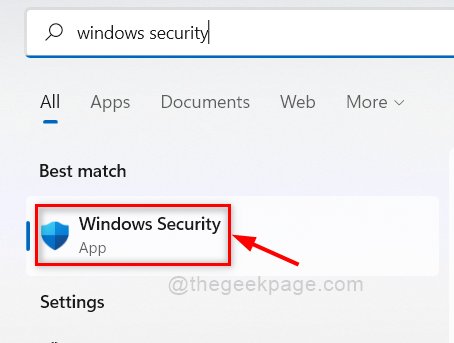 Step 3: Click on Device security on the left side of the window.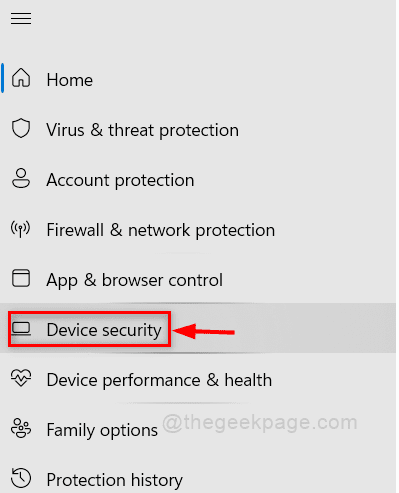 Step 4: Click on Core isolation details under Core isolation section on the Device security page as shown below.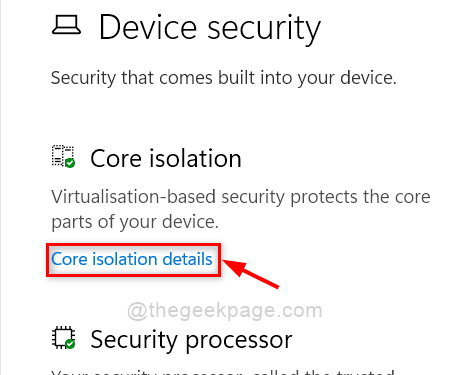 Step 5: Click on Memory integrity toggle button to turn it Off to experience the boost in gaming performance.
Note:- If it is already disabled, then you can turn it On if you want to secure from other harmful threats/attacks on your system.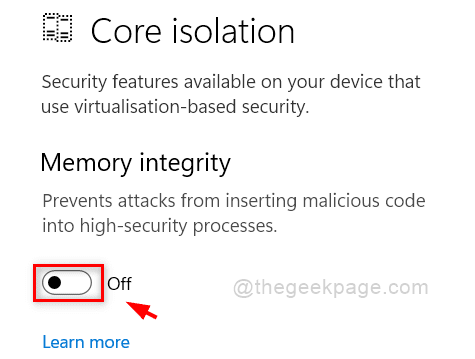 Step 6: Restart your system once to apply changes and experience better system performance.
That's it guys!
Hope you liked this article. Let us know by commenting below.
Thank you!