Whether as your smartphone background, on apps, or on your laptop/PC, dark Mode on any platform looks cool. But, it has its own benefits also. For instance, if you are enabling the dark mode for Chrome on your mobile phone, it consumes less battery contrary to what it would with apps in their normal mode.
Besides, it's also soothing for your eyes and helps improves the quality of sleep. Therefore, this alternative design can be useful for your web browser. While Chrome does not come with an integrated dark mode like the Firefox or the Edge, you can still enable the dark theme in Chrome. Let's see how.
Method 1: Through Google Chrome Properties
Step 1: Close any open Chrome window, and right-click on the Google Chrome shortcut. Click on Properties in the context menu.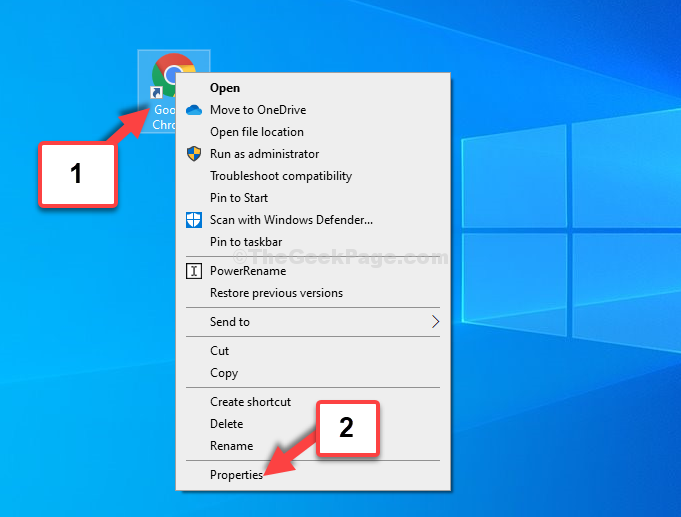 Step 2: In the Google Chrome Properties window, click on the Shortcut tab. Now, go to the Target field and add a space after the "C:\Program Files (x86)\Google\Chrome\Application\chrome.exe". Now, type —force-dark-mode. See below:
"C:\Program Files (x86)\Google\Chrome\Application\chrome.exe" 

--force-dark-mode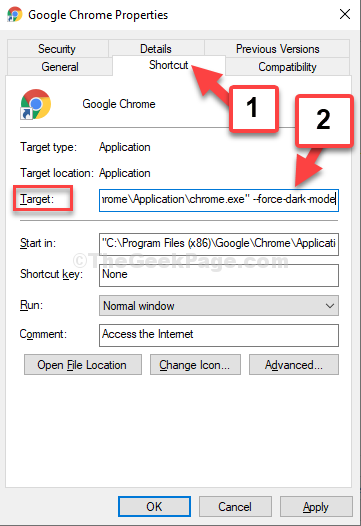 Step 3: Click on Apply and then click on the Continue button. Click on OK to save the changes and exit.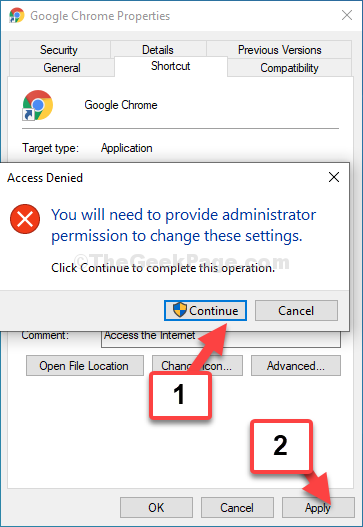 You can now see and use the Chrome browser in dark mode. However, if you also want the web pages to be in dark mode, follow the 2nd method.
Method 2: Using A Chrome Extension
Step 1: Open the Chrome browser and search for webstore on Google. Click on the 1st result that takes you to the Chrome Web Store.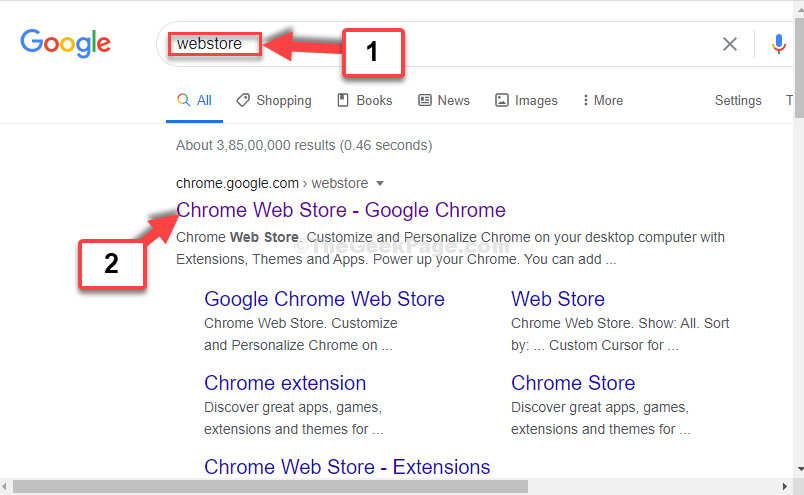 Step 2: On the Chrome web store home page, search for dark mode.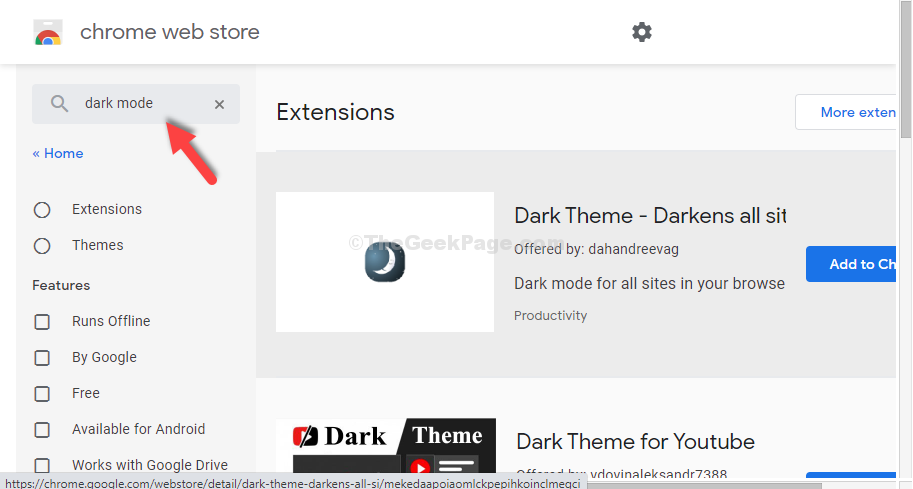 Step 3: Click on the result that says – Dark Theme for Chrome by Karry Blair. In our case, it's the 3rd result.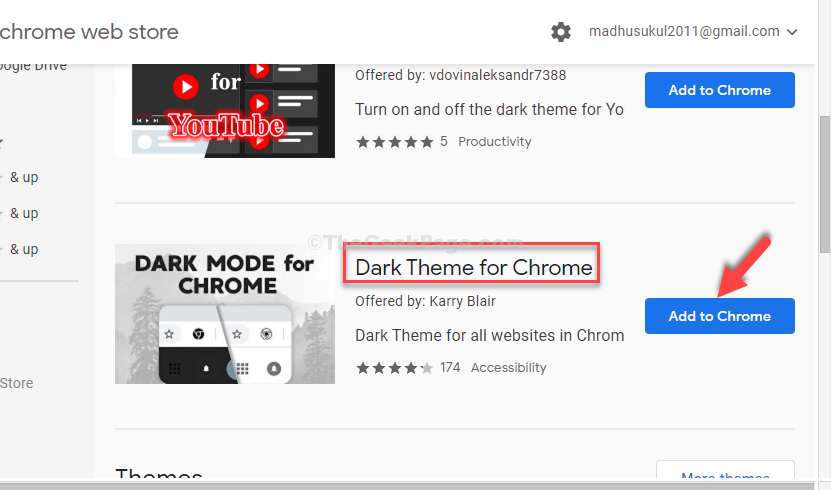 Step 4: Click on Add extension button in the prompt to continue with the download.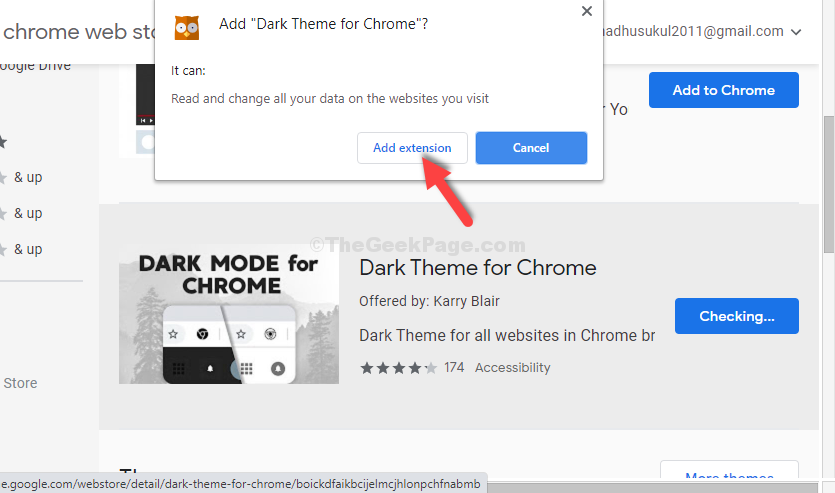 Step 5: Once the download is complete, it will show the below page and the extension is added at the upper right of the browser.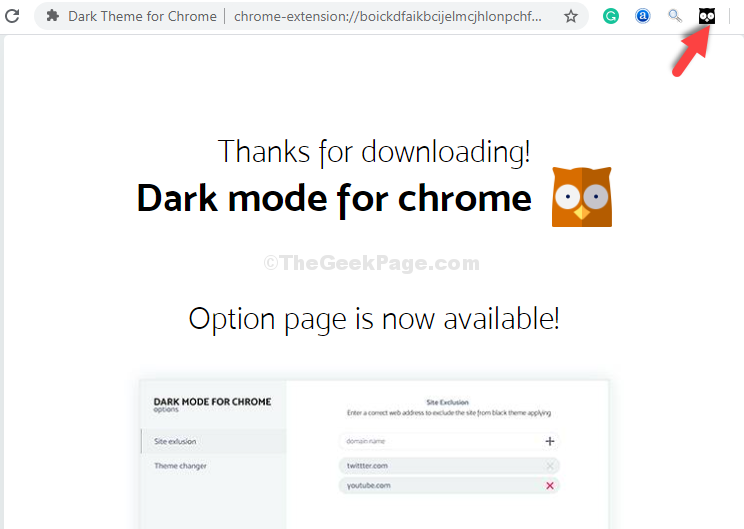 Dark theme is now enabled for all web pages in Chrome.
That's it. You have successfully enabled dark mode for your Chrome browser and for all web pages.