How To Create Google Alerts And How To Make The Most Out Of Them:- If you ask me what is the most useful Google service, I would say that it is Google alerts. Google alerts are not so popular though. But if you start using one, sure you are going to be a big fan. So what are Google alerts? Google alerts is a service using which you can get alerts on various topics of your interests. You can set Job Alerts, you can get alerts on a particular place to watch out for potential dangers, you can set Weather alerts, know whether someone is talking about your company etc. So what are you waiting for? Let's get started, shall we?
STEP 1
To create Google alerts, goto Google Alerts. In the alerts creation page, there will be a text box with the text hint Create an alert about. Type in your alert here. In the following screenshot, I have given the alert as site:https://thegeekpage.com. Thus whenever a new update is made on Merabheja, i'll be alerted about this update by Google. Once you are done, click on the link that says More options. You can set other alerts like job alerts, place alerts etc as well.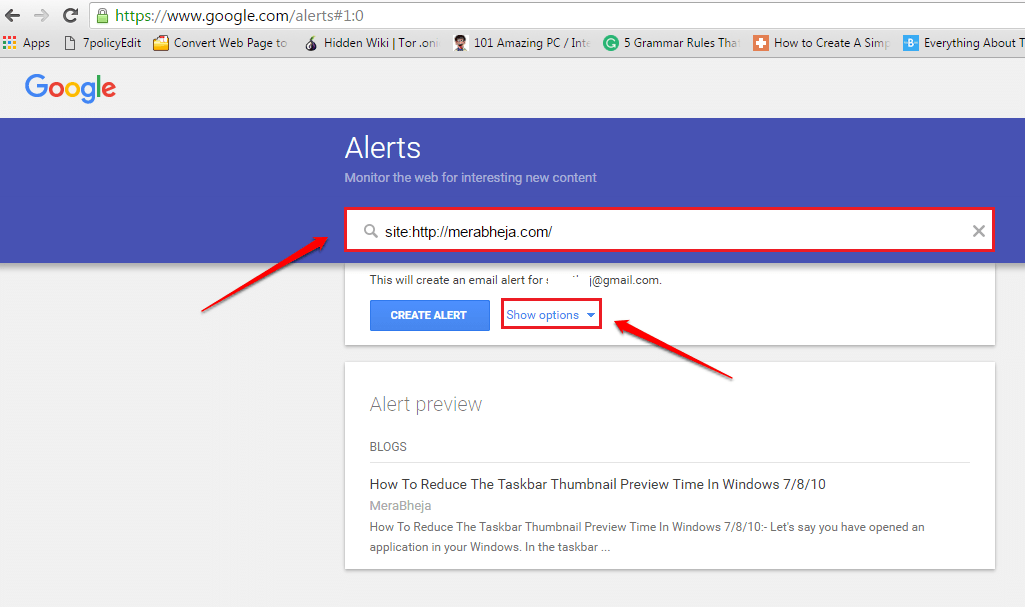 STEP 2
You get to choose the frequency at which you want to receive the alerts. For that, click on the drop down menu associated with the option How Often and choose the desired setting.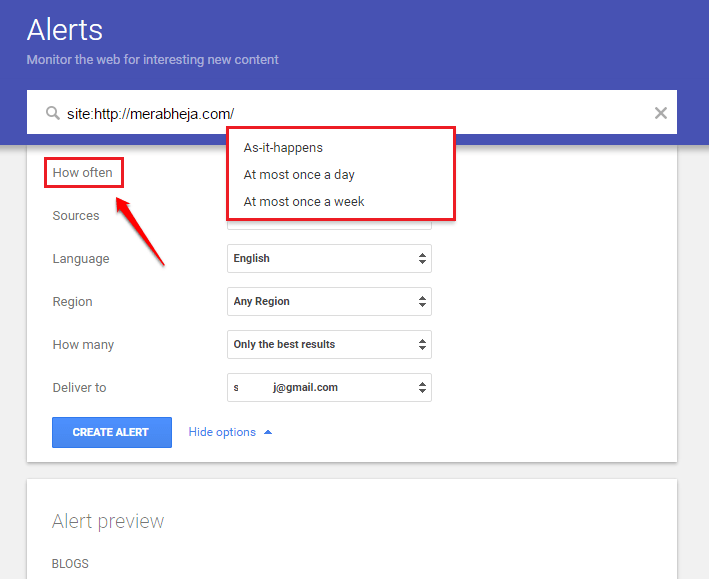 STEP 3
You can choose the sources for your alert by clicking on the Sources drop down menu.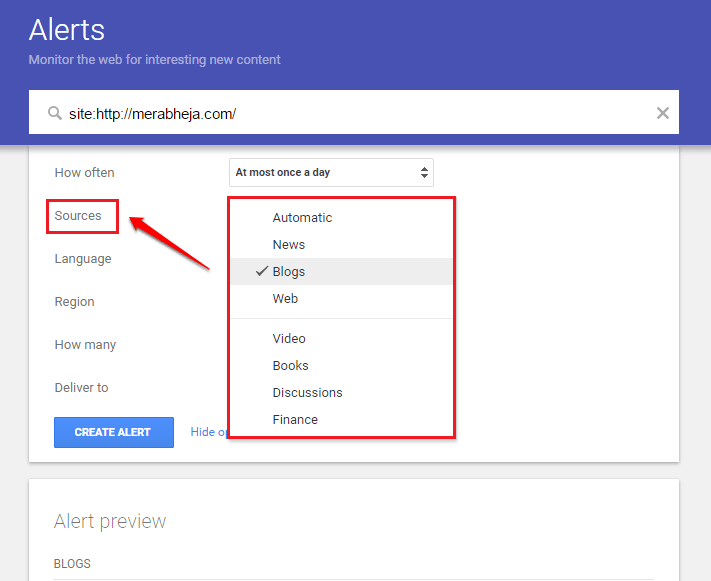 STEP 4
Choose the language by clicking on the drop down menu associated with the Language option.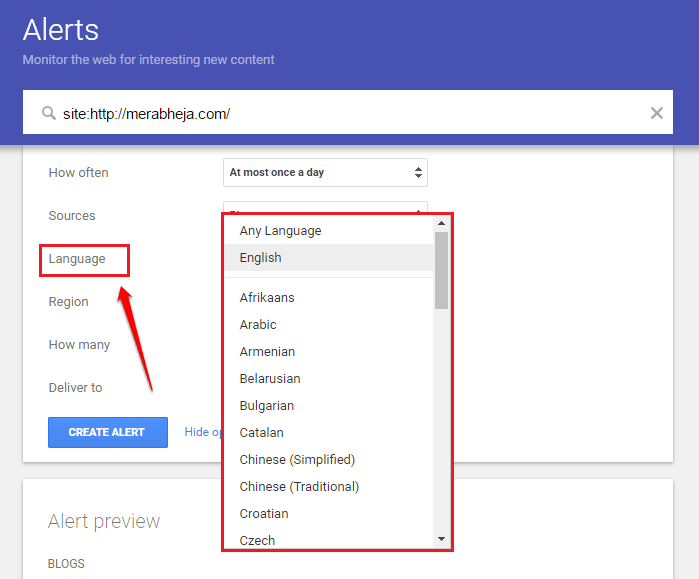 STEP 5
The region can be selected by clicking on the Region drop down menu.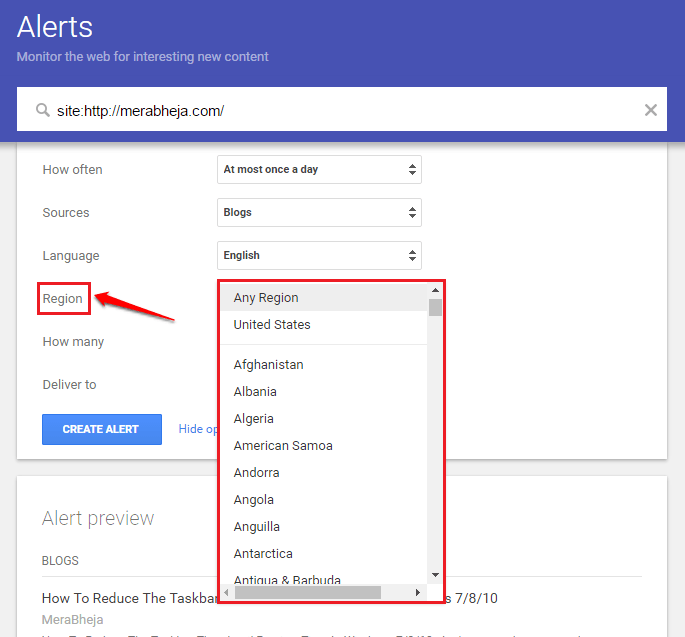 STEP 6
Choose whether you want to recieve All Results or Only the best results by clicking on the drop down menu associated with How many.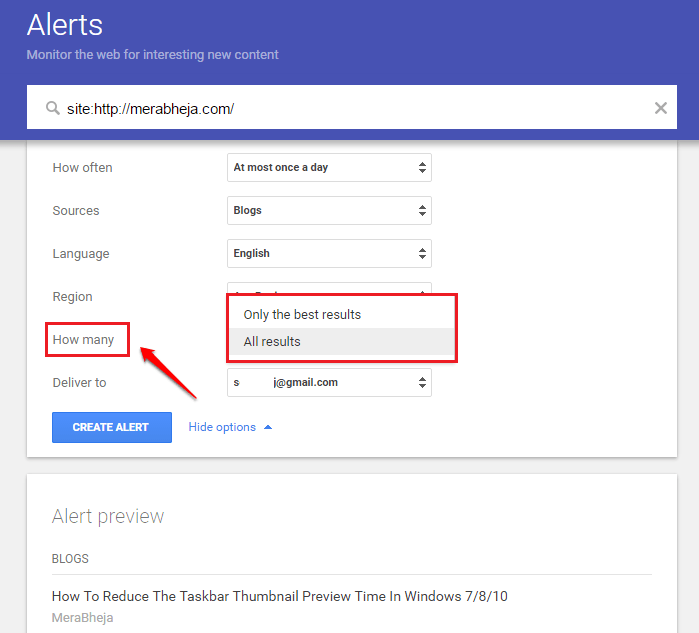 STEP 7
You can finally choose where you want your alerts to be delivered at. If you want the alerts to be delivered to your mail id, you can choose your mail id. Else you can choose the RSS feed option.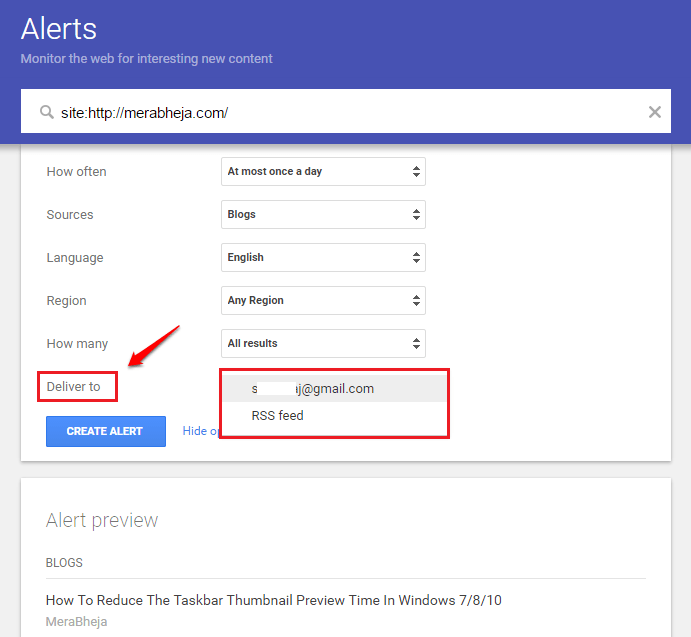 STEP 8
Once you have set your preferences, click on the CREATE ALERT button. That's it.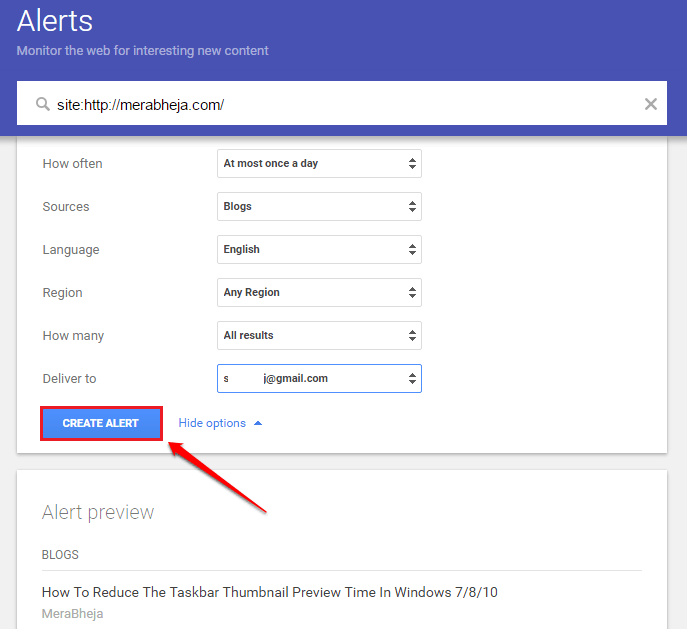 STEP 9
You will be directed to the alert creation page once again. There you will be able to see the newly created alert under My Alerts section. Click on the Edit icon to edit your alert preferences and click on the Bin icon if you want to delete your alert.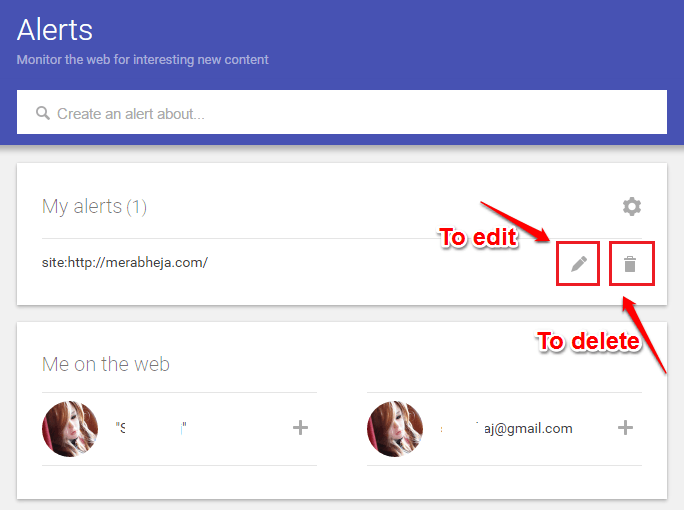 STEP 10
When you create the alert, you will be notified about the newly created alert by mail and you will have the link to Edit the alert in your mail notification.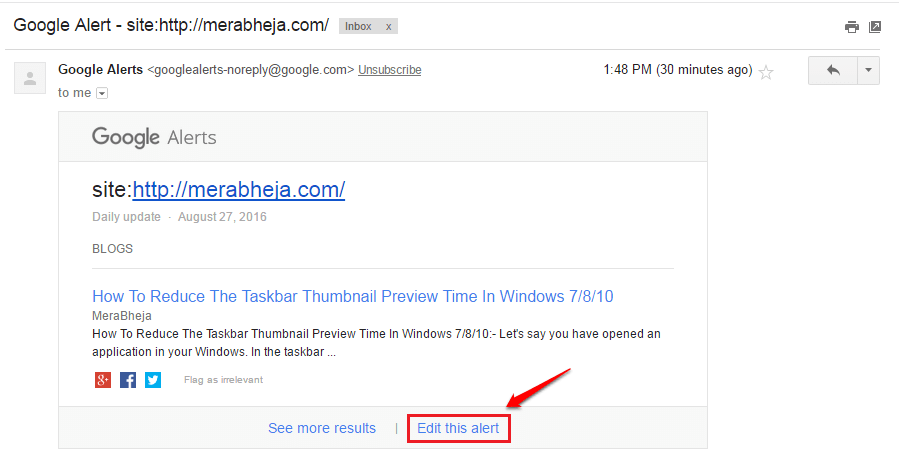 Create alerts for your favourite feeds today itself and stay informed. Hope you found the article useful. Stay tuned for more super cool tricks, tips, and hacks.