Choose Who Controls Your Facebook Account When You Pass Away:- Ever wondered what would happen to your Facebook account when you die? You better do! Two things can happen. Either your account will be memorialized or it will be deleted. You have the provision to add Legacy Contacts to your account. These friends will be able to access your Facebook account with limited privileges. Read on, to learn how to add a Legacy Contact to your Facebook account.
STEP 1
Click on the down arrow right next to the lock icon at the top right corner of your Facebook window. As next, click on the Settings option.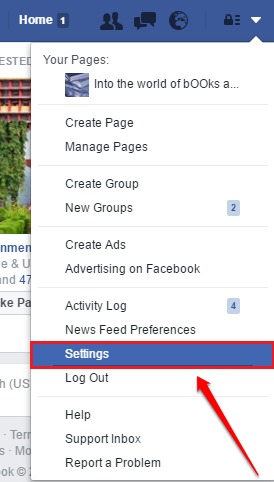 STEP 2
Now in the left window pane, find and click on the option named Security. In the right pane, you will be able to find a section named Legacy Contact. Click on the Edit link associated with it.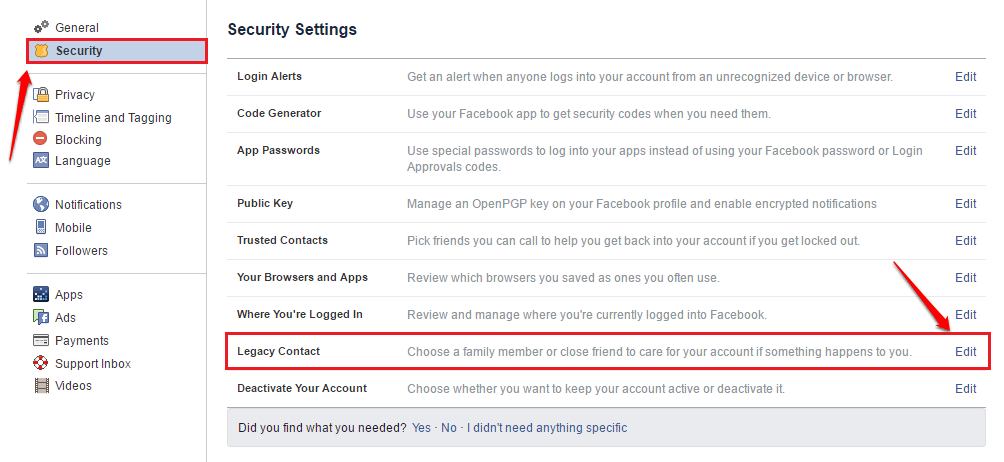 STEP 3
You can add people to the Legacy Contact by clicking on the Add button.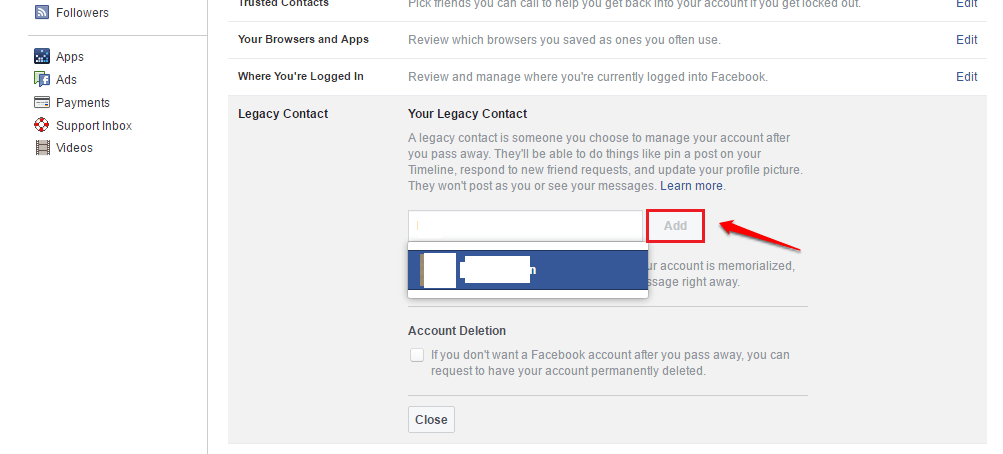 STEP 4
Facebook lets you send a message to inform your Legacy Contacts that they have been added by you. If you do not want them to find out, then you can just hit the Not now button. They will find out only when it is certified by Facebook that you are dead. Else if you are ok with it, you can hit the Send button.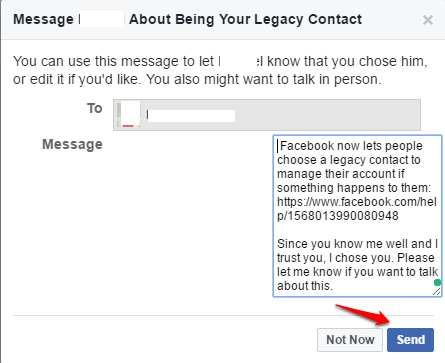 STEP 5
You can check the checkbox corresponding to Data Archive Permission if you want to allow your legacy contact to be able to download a copy of what you have shared on your Facebook account. This won't include messages.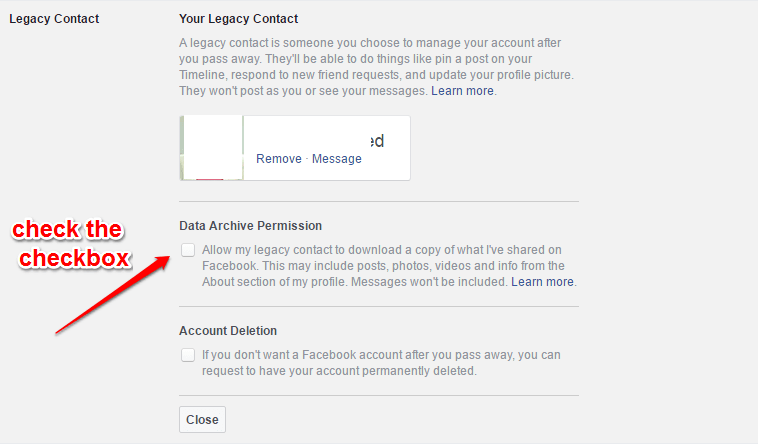 What if you want your facebook account deleted after your death
If you want your account to be deleted once and forever when you pass away, you can check the checkbox corresponding to Account Deletion. That's it. Click Close button once you are all done.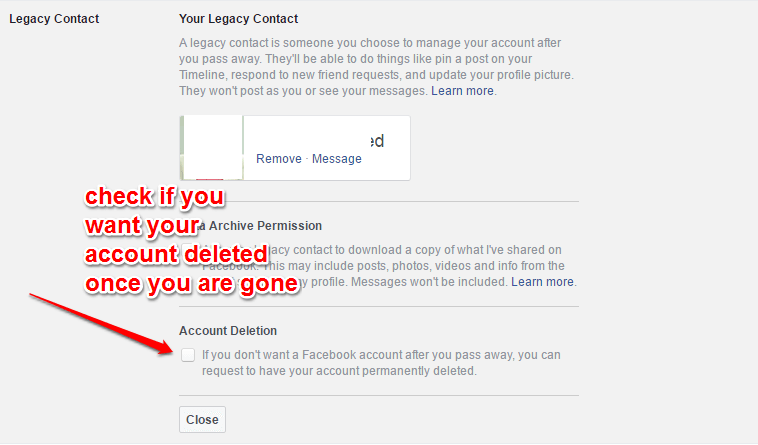 Don't leave anything uncompleted when you leave. Pass on your legacy to someone you love, someone you trust. Hope you found the article useful. Stay tuned for more updates on tips, tricks, and hacks.