How To Edit Ad Preferences In Facebook:- Tired of seeing unwanted ads on Facebook all the time? Why going through all the pain when you can easily set your ad preferences with a few number of clicks? See only those ads you want to see and block all those ads that you don't want to see; yeah, as simple as that! Why don't you follow the steps below to efficiently set your Facebook ad preferences?
STEP 1
Click on the lock icon located at the top right corner of your Facebook window to find and click on the Settings option.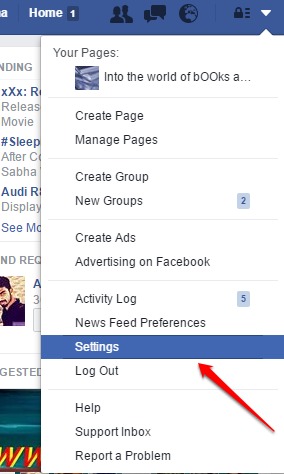 STEP 2
When the Settings page opens up, locate the tab Ads from the left pane of the window. In the right pane, click on the Edit link corresponding to the option Ads based on my preferences.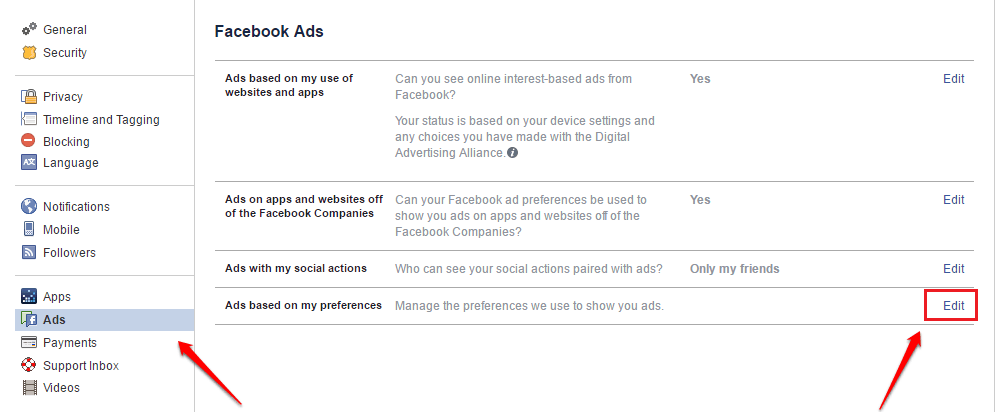 STEP 3
As next, click on the blue button named Visit Ad Preferences.

STEP 4
In this page, you get to see all your ad preferences in a categorized manner. These ad preferences are generated by Facebook based on the pages you have liked and the ads that you have clicked before.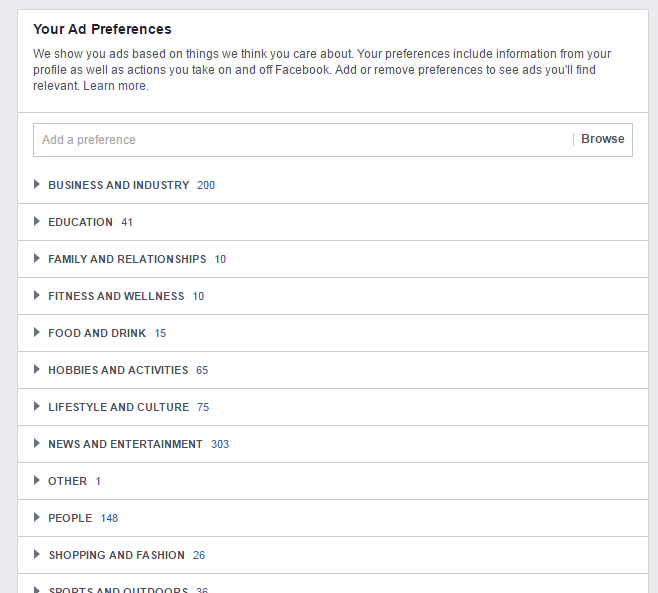 STEP 5
If you want to delete an ad preference, such that Facebook won't bother you with that type of ad anymore, just click on the category of the ad and click on the Cross button associated with that ad preference.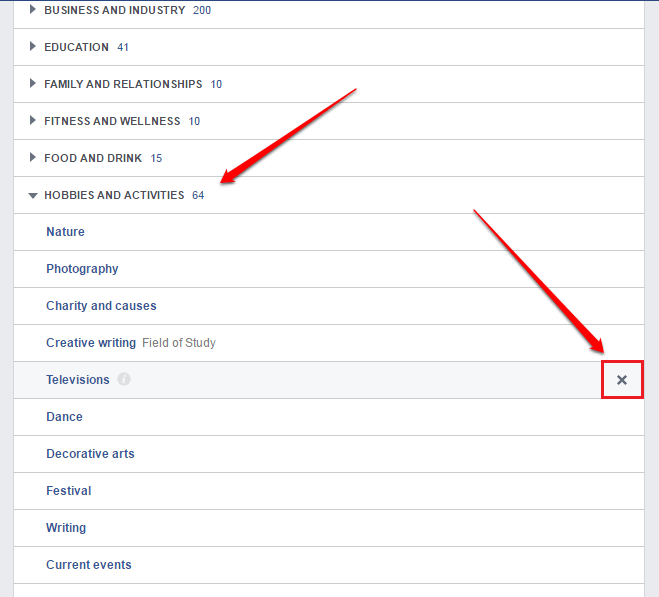 STEP 6
Now let's say you want to add an ad preference. There is a quick way for that too. Find the Add a preference text area as shown in the screenshot given below.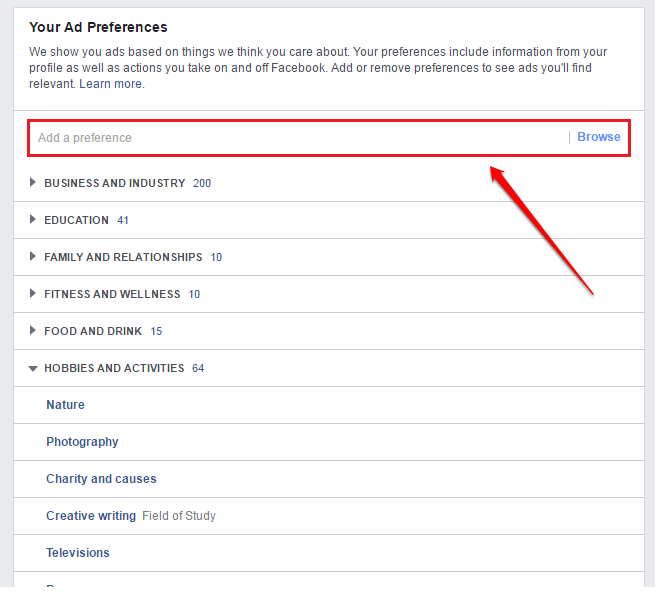 STEP 7
Start typing on your preferred area and when the results are shown to you, simply click on the one that interests you.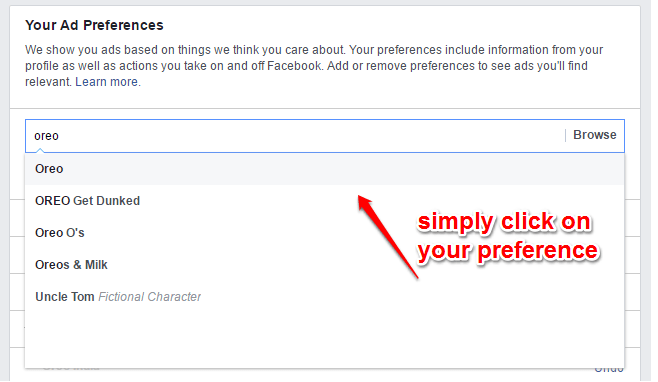 STEP 8
Your ad preference will be automatically categorized and added to the list of ad preferences.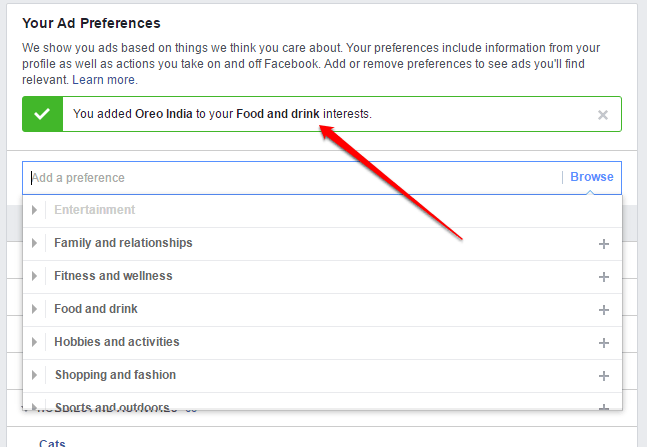 Hope you found the article useful. If you have doubts regarding any of the steps, feel free to leave comments, we would be happy to help. Stay tuned for more tricks, tips, and hacks.