Alternatives to CCleaner 
Cleaning your hard drive every so often is always a great idea to ensure smooth functioning of your PC. It is especially important to keep your computer free of any trash items that's stored somewhere within the machine. We have always known CCleaner to be the undisputable hero and an extremely crucial software for sanitizing your PC of any irrelevant files or for clearing up the registry of any internal issues. While this eminent program by Piriform still rules the chart in its category of PC cleaning software that can rid your PC of any deep-seated virulent codes and programs and any unwarranted invasions from Windows Registry, there are many who still wish if there was an alternative. And today, exactly for this reason we have come up with a solution where we have compiled a list of some great alternatives for the CCleaner. Let's take a quick tour.
Recommended: How to clear all type of cache in Windows 10 PC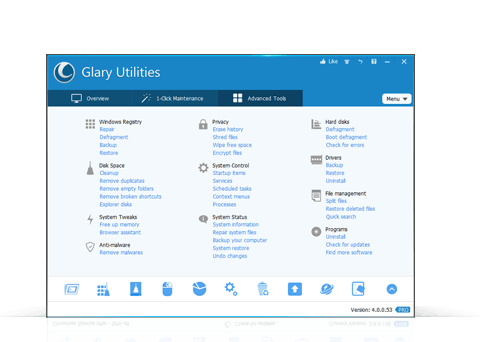 With a large number of user base, Glary Utilities has emerged as one of the biggest competitors of CCleaner in the recent times and has easily secured a spot for itself among the top PC cleaners. It is available to download for free for private use which can be upgraded to the pro version using a registration code which is easily available.
While it helps an individual to clean the registry of any junk files or malicious programs, it also maximizes the computer's potential to benefit the user. Glary comes with around 40 tools for optimization and security that boosts the performance of your machine. Its interface is extremely user-friendly and polished that does not require much learning curve.
Though it has adopted all the features of CCleaner, Glary Utilities offers several other advanced features that make it a class apart. Among the many other features is "1-Click Maintenance" that is perhaps the best offered by Glary Utility and that helps removing temp files, rectifying any errors in the registry, speeding up your computer startup, repairing shortcuts, boost RAM performance, permanently uninstalling an application, detect any potential faults in the hard drive and repair them and maintain the privacy of your files.
It also helps defragment files, repair disk issues, split and encrypt files and more. Apart from all these host of functionalities, it monitors the installed apps and notifies you as soon as there is an update available and also allows you to backup your data on the PC and the registry. Even though there are other paid tools that let you use these similar features, Glary Utilities offer these absolutely free of cost.
SlimCleaner Free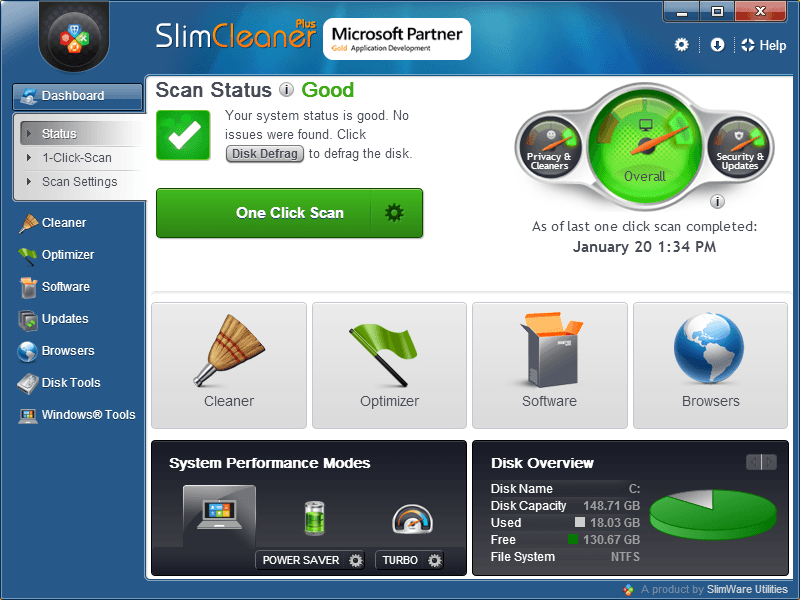 One of the strongest contenders for the second spot as the second choice to CCleaner is SlimCleaner Free that offers all the features of CCleaner absolutely free of cost. Among all the CCleaner functionalities that it offers includes cleaning registry, evaluating disk, searching for duplicate files, uninstalling apps, managing startup, and more.
Not just that, SlimCleaner also offers several other useful features such as fragmenting files using methods like scheduling the cleaning procedure, defragmentation of the hard drive and to be able to make use of Windows programs conveniently. It also allows you to check the real-time usage of your RAM and CPU and monitor any details about a tool that is utilizing the SlimCloud community.
Cleaner Utility is the most important tool of this program that scans your PC of junk files and deletes any temporary files jamming up your machine. The process is completely secure and removes all browsing history, cookies, or any threats that might be obstructing your PC privacy. Boost your machine's performance and speed by using the Optimize Utility which helps you to monitor the apps that run on the startup of your machine. Using Shredder Utility you can remove all files from the selected files or folders.