If you are into the transportation business, you would know the importance of time and productivity. The more customers you have, the higher is the demand and thus, higher is the need to keep your customers satisfied with timely delivery.
Managing the logistics (marketing system) is a complex process that involves marketing goods and services to its client-base efficiency. There are a lot of layers to these processes that revolve around the manufacturing agent with the eventual intention to offer goods and services to its customers on time and in a trusted way.
Therefore, to simplify things, logistics software is the best solution. However, it's important for the software to be user-friendly and that has the ability to manage the logistics efficiently. To help you find your best pick, we have created a list of some of the best logistics software in the business.

ShippingEasy is a perfect solution to get rid of any hassles related to the delivery of goods, marketing, and managing warehouse. This dynamic and easy to use platform puts your order details to use which then helps you to create strong and useful promotional drives and automation of the warehouse for assistance.
Features:
It helps you save time and money on shipping with special discounts, smooth integration with all well-known shopping carts, marketplaces, etc.
Powerful shipping automation brings a stop to individual shipping and eliminates human mistakes.
Option use email marketing templates, send emails automatically for processed orders, sending requests for product reviews, and option to view key parameters in an interactive dashboard.
Manages stockpiles accurately with timely delivery, supplier database matching with the products, and so on.
Moreover, it's easy to start with and offers specialists to handle individualized onboarding and support.
Price: Free trial available; Plans start from $29/month.

Another great logistics software in the list, Infoplus simplifies the mundane tasks at your distribution center, takes care of the integrations, invoicing, and other relevant aspects.
Features:
Takes care of your warehouse functions including your stockpile, intelligent filters, building blocks, pick-ups, packing, and more.
Seamlessly integrates with channel associates, shipping associates, online shop carts, DI, etc.
Get functional data with its Report Builder, custom parameters, and Key Notifications.
Equipped with an advanced console that offers user-defined workflows, building blocks, automation, and more.
It allows you to offer data and clarity to 3PL clients, your company management, and your teams.
Best of all, it offers world-class customer service that provides 24/7 live chat facility.
Price: Pricing starts from $695/month.

Ramco is a single and assimilated software that carries out all transportation and warehouse related tasks using AI/ML.  From smoothly connecting shareholders to save costs or smart predictions, this cloud-based software handles cargo movement or third-party shipments with elan.
Features:
Contributes to third-party logistics by creating and managing a powerful and well-commanded supply chain.
Control compliance related to aviation defense with ease.
Supervises a complete range of maintenance functions.
Managing your staff, advanced technologies to take care of rotorcraft, and unified ERP are among its other major features.
Price: Contact vendor for a quote.


Magaya is another trusted name in the category of Logistic Management software that provides complete business solutions for logistics models. The software helps you to carry all transport-related operations, all in one place. It also focuses on a strong goods delivery process.
Features:
Automatically captures the consignment data within seconds.
Option to share live consignment data with customers.
Automated customer support and visibility tools help keep a record of the annual transactions.
Hosted on the cloud, the software helps reduce the IT infrastructure expenses.
It helps clients to connect and trade data online.
Best of all, it's available as a mobile app and desktop app, as well as online.
Price: Pricing starts at $210/month/user.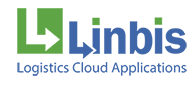 One of the best cloud-based transportation management software comes with no intricate framework, so, no installation required, no need to be purchased or managed either.
Features:
Offers enhanced control on the transportation and inventory storage with the WMS.
Enhances customer service experience and boosts sales using the CRM.
The Air Shipments Management /Ocean Shipments/Ground Shipments System helps you to perform mergers or direct deliveries.
Seamlessly integrates with the professional accounting system.
Manages and keeps a check on pickups that are scheduled for local or interstate delivery.
Automatically generates prices for all freight modes.
Best of all, the software focuses on enhanced interaction between client and service provider.
Price: Free 14-Day trial available; Price available on quote.


This is a unique platform that helps you with the best carrier prices on a single platform so that you can select the right service at the right cost. This is a web-based logistics program that works for multiple carriers.
Features:
It saves your money by finding you the best rates and services for all your freight requirements automatically.
Available in both standard and advanced modes.
It helps you to track all your consignments from all freight in just a single click while evaluating the performance of the freight at the same time.
It allows you to keep a check on your dashboard while on the move.
Offers a real-time view of all the shipment related details and instant view of all that is in the shipment.
Option to request for pickups, to create email labels, boosting the prominence and effectiveness of your brand, encouraging seamless international shipments with essential tools, or saving time and eliminating errors by saving templates for orders in the future, are among its other significant features.
Price: Plans start from $10/month for low volumes.


RoseRocket helps you to gain complete control over your logistics business by focusing more on your interaction with customers, teams, and systems.
Features:
Offers self-service EDIs to connect easily connect partners and customers.
It helps you collaborate with systems and add data into your TMS using its open API.
Allows you to link your TMS with the important programs that are needed to improve your business performance
Create triggers based on events and your own business workflows.
Offers world-class customer support with the customer and partner gateways.
Automatic file upload, unifying systems through EDI, syncing accounting info with QBO apps, or connecting driver's cabin to back-end digitally are among its other important features.
Price: Pricing starts at $1500.


Carlo is another great transport management software in the list that helps you with modern product design, responsive user interface, and an out-and-out professional platform that's known for creating world-class IT solutions for logistics of different businesses.
Features:
It calculates rates manages shipments, creates freight invoices, plans transport and more.
Enhances the time arrangement of the freights and vehicles and plans tours according to the budget.
Option to capture your shipment details or easily import these data on the Order Management space.
The detailed user and role idea help explain the data and functions comprehensively.
It helps you create all the documents and payment receipts related to the shipment.
From offering a range of tools for detailed analysis of data to allowing access to telematics, CarLo has a lot to offer in transport management.
Price: Contact vendor for quotes.


A Logistic Software from Australia, Jaix is known for its services in managing transportation and logistics-related matters in a transportation company. From handling local and national freight to courier and distribution, it provides inventive technologies for all transportation management related tasks.
Features:
It offers complete control through its interface in real-time and with GPS consoles.
The software helps you create a run sheet to check on barcoded goods while keeping operations informed of any wrong routes or loss in shipment.
Complies with Safe Driving Plans and Check List.
It offers special referencing power, automated report generation, log modifications, and more.
It helps you manage your consignments live, all day and all week long with different users in control at the same time.
Allowing you to schedule pickups, integration with GPS tracking and tracing freight, managing containers, or integration of accounts are among its many other features.
Price: Pricing starts from $35000.


Whether it's about increasing the transport variety, improving the funds for carriers, preparing invoices, or taking care of expenses, Cargo365Cloud takes care of all the important logistics-related aspects for its transport owners.
Features:
It can be accessed both on the web and on a desktop (Windows).
Apart from logistics-related operations, it also takes care of the transport and fleet.
Hosted on a cloud server, it works with all kinds of carrier models like Full/Part load transport, 3rd party setups,  and more.
The program is available as a SaaS model and in the form of a mobile app.
This next-gen ERP like logistics and transport software manages all aspects of a transport business that includes managing fleets, operations, console, account, back-end, reports, and database.
Price: Contact vendor for a quote.
Conclusion
Having a transport business calls for timely delivery of goods and services to its customers ensuring maximum satisfaction. A good logistics software ensures that it takes care of all the shipment related tasks efficiently and in the minimum possible time. So, if you are in the hunt for the best logistics software in the market, our list helps you choose the right one.