Drawing has gone advanced with a computer screen as its canvas. From artists to designers, every one into digital artistry needs some kind of tool to get the desired output. There are plenty of drawing tools (paid and free) available these days that not just help you draw sketches, diagrams or illustrations, they also enhance your drawing skills.
While there is premium drawing software like Adobe Photoshop, there are also many free alternatives that are no-less good in producing the desired results. The free drawing programs can either be downloaded or can be accessed online for free. These tools are equipped with professional-level editing tools, built-in effects, offer easy integration with other tools, and more.
So, if you are looking for the best free drawing software for your next project, here's a comprehensive list for you.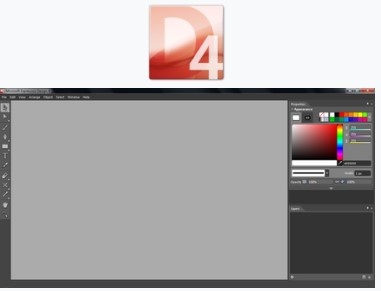 Specially built for professionals and developers, Expression Design 4, helps you to create graphics for the web, user interfaces of applications, and for any other platform.
Features:
Responsive interface for easy to design vector graphics.
It offers a range of dynamic drawing tools for ultimate control while designing.
Seamless integration with other applications related to the Expression Studio Suite.
It helps you to manage the work environment easily.
Option to import PSD files designed using Photoshop.
It also allows you to export designs which can be later used in applications supported by Silverlight.
Price: Free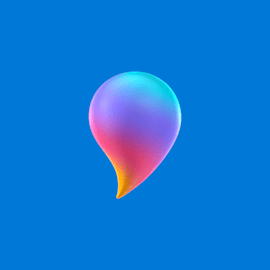 Paint 3D is an upgraded version of the classic paint that features more new brushes and tools to unleash your creativity. It allows you to make both 2D and 3D models offering a view from all angles.
Features:
Offers Magic Select tool that creates stickers for your 3D models by creating cut-outs from your favorite images.
Option to choose from realistic textures, filters, and lighting variances to adorn your creations in the best way.
It allows you to explore thousands of 3D models from the Remix 3D group, upload and showcase your work on Remix3D.com.
Option to use the 3D doodle tool to draw a sketch that transforms into 3D instantly.
Moreover, it also allows you to display your work of art to others by exporting a video of your work.
Price: Free

Coming from the leader in digital graphics management, Adobe Spark allows you to create effective social images, web pages, and mini videos instantly.
Features:
It allows you to choose from a range of free and professionally designed fonts.
Option to explore images on the web or select from your own collections stored on Google Photos, Dropbox, Lightroom, and more.
Discover a wide range of high-quality fonts, colors, and layouts.
Lets you view your published work get views and likes from viewers.
Option to share your story on social media platforms or via email.
Best of all, your creations are automatically synced on the web or the iOS apps to be viewed later.
Price: Free version available; Plans start from $9.52.


With Adobe Illustrator Draw, you can draw attractive free-form vector designs on your mobile device. The program allows you to create production-level drawings on the go.
Features:
Sports a straightforward yet advanced interface featuring a range of unique drawing tools.
It allows you to pick from five integrated vector brushes.
Lets you save your shapes and color themes from the new Capture app to the Creative Cloud Libraries for fast access.
Option to send your creations to your desktop and edit them as vector paths.
It makes it easy for you to draw a 3D environment into your 2D sketches using integrated graphs and perspective grids.
Option to publish an ongoing work in Behance and get immediate feedback inside Draw.
It allows you to record motivating shapes from any location using the Capture function on your mobile device.
In addition, it offers the option to draw using pressure-sensitive stylus devices like Apple Pencil, Wacom devices, Adobe Ink, and more.
Price: Free; $1.99/month for additional storage.


GIMP is the best in the class, free and open-source graphics editor that's perfect for a graphic designer, photographer, or even a scientist. It's equipped with a set of advanced tools, 3rd party plugins and customization options that further boost your productivity.
Features:
It features a customizable user interface that's easy to use and can be used for various tasks.
Sports a full-screen editing mode to help you edit large photos, easily.
It offers a range of enhancement tools to correct any imperfections in the photos.
Supports a wide variety of hardware devices like input devices (scanners, etc.).
It helps you tweak the application's controls making it possible to initiate certain events as you move the mouse.
Moreover, it supports a wide range of formats that include JPEG, PNG, TIFF, and GIF.
Price: free and open-source.


If you are looking for a free professional vector graphics editor, then there could be no better choice than Inkscape. This free and open-source software works seamlessly with Windows, macOS, and Linux.
Features:
It allows you to create objects using drawing tools, shape tools, text tools, embedded bitmaps, and the cloning facility.
Lets you manipulate objects using the transformation functions, Z-order operations, by grouping objects, creating layers, and aligning and allotting commands.
It helps you fill and stroke your drawings using color selectors, color picker tools, copy/paste function, gradient editor, pattern fills, and more.
It offers you the option to edit nodes, convert to a path, simplify paths, traces, bitmaps, and more.
Support for text like the text on a path, text on the shape, etc., full anti-aliased display, alpha transparency for display, perfectly compatible SVG format file editing, or live to watch and edit the document, are some of its other major features.
Price: Free and open source.


Clip Studio Paint takes a digital painting to a whole new level with its natural brush feel, compatibility with all devices, and with thousands of customizable brushes.
Features:
It offers a set of sophisticated and traditional tools that include customizable pen sensitivity for moderate strokes, integrated stabilizer for smoother lines, and more.
Includes unlimited customizable brushes such as watercolor, oil painting, etc.
Option to make your own brushes or simply download from a collection.
Supports a 64-bit OS and multi-core processor that makes the most your device for you to work on high-resolution files with as much as 10, 000 layers.
Helps you to create comics and manga using pencils, storyboarding, background, effects, inking, etc.
Lets you scan and print your work straight from the software.
It allows you to import and export files in a range of standard formats that includes, PSD, BMP, JPEG, TGA, PNG, and TIFF.
Option to publish your work on social media, export the creations in Kindle and EPUB format, use modern fill tools, range of advanced color palates, rulers for precise drawing, or pre-installed 3D models are some of its other significant features.
Price: Free trial available; plans start from $49.99.
A free and open-source drawing software, Krita's entire purpose is to offer affordable drawing tool to all. It offers tools for concept art, for painters into texture and matte painting, and for comics and illustrations.
Features:
It offers a clean and responsive user interface that allows you to move and customize the dockers and panels.
It allows you to create your own shortcuts for the frequently used tools.
Features more than 100 professionally designed and preloaded brushes.
Equipped with integrated vector tools to create comic panels.
Option to customize your brushes using more than 9 brush engines.
Lets you easily create smooth textures and patterns.
It allows you to import brushes and texture packs from other painters.
Moreover, it offers a drawing guide to help you with straight lines and vanishing points, loaded with filters, groups, vectors, etc., option to highlight a section of the drawing, support for full-color management, and more.
Price: Free and open source.


If you are looking for a free graphics program, your search might well end here. It helps you to design vector graphics effortlessly. This cross-platform tool is straightforward yet dynamic that helps you to bring your designs into reality.
Features:
Fast and easy to learn as it requires no learning curve.
It allows you to share a Vectr document with anyone to collaborate in real-time.
Option to scale designs to any size with blur-free logos, cards, brochures, and presentations.
Best of all, the software is eternally free and can be used on the web, or can be downloaded on your desktop.
Price: Free


With MediBang Paint Pro, you can draw anytime, anywhere and on virtually any device. This free software is lightweight that allows you to create digital paintings and comics, and comes with a range of tools like brushes, fonts, pre-designed backgrounds, etc.
Features:
It allows you to paint on your mobile phone, easily.
Option to transfer your creations across devices with ease.
No hassle of carrying a storage device or using the hard drive space.
It offers more than 800 tones/backgrounds, 50+ brushes, and 20 fonts.
Features all the MediBang created artwork in a library.
Best of all, you can use it the cloud to collaborate with writers, sketchers, colorist, and inkers as a team and even share your work with them.
Price: Free


Gravit is a graphic design and drawing software that comes loaded with features and is compatible with all major platforms. It allows you to unleash your creativity with tools that are quick and adaptable, and are especially suited for professional designers.
Features:
It offers a range of precision vector tools that lets you play with lines and points, make shapes, and give structure to your creation.
It allows you to create mockups and wireframes for web and mobile with the help of anchors, symbols, shared styles, and more.
It helps you to create professional brand visuals.
Offers built-in templates and libraries to create flyers, banners, business cards, etc.
Option to design images for social media.
Offers editing options like filters, blending, color and light adjustments, and more.
Smart control points, precise Pen and Bezigon tools, option to add multiple fills, RGB, HSB and CMYK colors, complete control on your typography or varying import/export options are among many of its other big features.
Price: Free version available; Upgrade available at $51.15.


Corel Painter 2020 is a digital art and painting program that's specially designed for professional artists. Known for its Natural-Media and exclusive digital art brushes in sync with stylus movements and canvas textures, is one of the best drawing software in the category.
Features:
Loaded with amazing brushes, dabs stencils, brush library, glowing brushes, thick paint and more.
It offers 900+ brushes, plenty of rush controls, and 36 brush categories.
It comes with 6 fresh color harmonies, enhanced contextual and high-standard menus, user guides and grids, flow maps, textures, and more as tools.
No experience required with the auto-painting panels.
Option to use image, textures, and patterns as clone sources.
It allows you to use Cloner brushes to photo paint.
Best of all, the software focuses on performance with automatic performance optimization, modified interface, tracking the brush strokes, compatibility with Photoshop, and more.
Price: Free trial available; Upgrade available at $392.96.


Autodesk focuses primarily on creativity with sketching being the center point of the creative process. For that purpose, it offers a range of advanced drawing tools that help you with fast conceptual sketches or complete done artwork.
Features:
It offers a responsive user interface that stays incognito until you are ready to use your drawing tools.
Controls 100mpx engine while maintaining focus on traditional drawing.
It offers a Scan Sketch function that allows your camera to be used as a scanner.
Works across all devices making it easier for you to draw on the go.
Equipped with inks, markers, pencils, and more than 190 customizable brushes for adding shapes and textures.
It offers traditional rulers and ellipse guides for perfect lines.
Moreover, it also offers the option to export your drawings in all major formats such as PSD, JPG, TIFF, PNG, and BMP.
Price: Free version available; License priced at $85/Year.
Conclusion
While art requires skills and focus, it also requires the best tools to finish with perfection. Since there are plenty of drawing programs available out there, it may get overwhelming to choose the one best suited to your needs. Our comprehensive list features some of the best free drawing software for those looking for advanced tools at no cost. Make sure that you know your requirements before you choose a tool for your purpose. So, pick one tool of your choice and bring your design concepts to reality.