Drawing has gone advanced with a computer screen as its canvas. From artists to designers, every one into digital artistry needs some kind of tool to get the desired output. There are plenty of drawing tools (paid and free) available these days that not just help you draw sketches, diagrams or illustrations, they also enhance your drawing skills.
While there is premium drawing software like Adobe Photoshop, there are also many free alternatives that are no-less good in producing the desired results. The free drawing programs can either be downloaded or can be accessed online for free. These tools are equipped with professional-level editing tools, built-in effects, offer easy integration with other tools, and more.
So, if you are looking for the best free drawing software for your next project, here's a comprehensive list for you.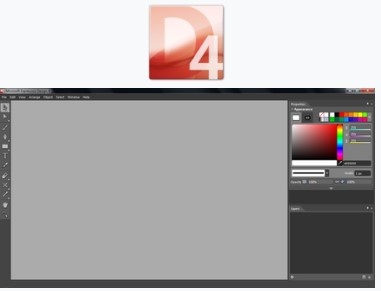 Specially built for professionals and developers, Expression Design 4, helps you to create graphics for the web, user interfaces of applications, and for any other platform.
Features:
Responsive interface for easy to design vector graphics.
It offers a range of dynamic drawing tools for ultimate control while designing.
Seamless integration with other applications related to the Expression Studio Suite.
It helps you to manage the work environment easily.
Option to import PSD files designed using Photoshop.
It also allows you to export designs which can be later used in applications supported by Silverlight.
Price: Free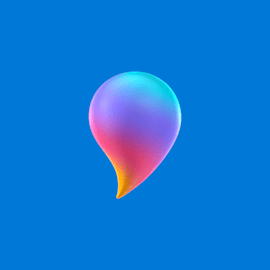 Paint 3D is an upgraded version of the classic paint that features more new brushes and tools to unleash your creativity. It allows you to make both 2D and 3D models offering a view from all angles.
Features:
Offers Magic Select tool that creates stickers for your 3D models by creating cut-outs from your favorite images.
Option to choose from realistic textures, filters, and lighting variances to adorn your creations in the best way.
It allows you to explore thousands of 3D models from the Remix 3D group, upload and showcase your work on Remix3D.com.
Option to use the 3D doodle tool to draw a sketch that transforms into 3D instantly.
Moreover, it also allows you to display your work of art to others by exporting a video of your work.
Price: Free

Coming from the leader in digital graphics management, Adobe Spark allows you to create effective social images, web pages, and mini videos instantly.
Features:
It allows you to choose from a range of free and professionally designed fonts.
Option to explore images on the web or select from your own collections stored on Google Photos, Dropbox, Lightroom, and more.
Discover a wide range of high-quality fonts, colors, and layouts.
Lets you view your published work get views and likes from viewers.
Option to share your story on social media platforms or via email.
Best of all, your creations are automatically synced on the web or the iOS apps to be viewed later.
Price: Free version available; Plans start from $9.52.

With Adobe Illustrator Draw, you can draw attractive free-form vector designs on your mobile device. The program allows you to create production-level drawings on the go.