Everyone needs some kind of insurance cover these days. From life insurance or, health insurance to car or home insurance, there's a cover for almost all living and non-living assets you can think of. And so, when it comes to settling claims it can be overwhelming to handle all of that for endless people.
Using the latest technology is the best solution in this case. There is plenty of insurance claims management software these days that make the entire process easier. The tools help you to manage and analyze insurance claims efficiently. Any claim details like litigation, negotiation, or settlement are recorded in the core system using automated workflows.
These tools are generally used by the insurance agencies to help agents to manage their client's claims efficiently. This helps the agencies cut down on the expenses related to claims management, eliminate possibilities of fraud, and improve customer satisfaction.
So, here's a quick rundown of some of the best insurance claims management software that can help you handle your claims smoothly in 2020.

If you own a company or represent the government, this software is perfectly suitable for these two agencies. It helps you to find the detailed info of the insurance company conveniently and in a flash.
Features:
It allows you to get to the insurance details faster.
It helps you to extract the details of the vehicle registration based on the authentication of the present coverage of the insurance company.
It allows you to find out external insurance coverage and expose any duplicate insurance protection cases.
Establishes the insurance company of a guilty party that could have been otherwise been initiated as a motorist claim with no cover, therefore, reducing the fraudulent claims by such guilty parties.
Moreover, it allows you to get your hands on the policy details on auto-insurance (private passenger) using a name and address search, or just the VIN search, re-route the claim.
Price: Contact vendor for pricing.

Used for all regular properties, losses, and niche segments, this program helps you settle the claims faster, promotes speedy decision making and connects different parties involved in the claims while developing the interaction and teamwork.
Features:
It offers responsive navigation making it simple to use.
It provides smooth systems that allow the claims handlers to be efficient and get more claims settled.
Helps claims handlers to minimize costs and expenditures.
From a large number of claims to the intricate ones, it helps you take care of all.
Complies with a set of regulatory forms and essential languages.
Ability to gather a huge collection of data from rating agencies.
Among its other major features are, access to claim data on the go using the mobile app, streamlines the process of managing vendor relationships, and offers exceptional customer service.
Price: Contact vendor for pricing.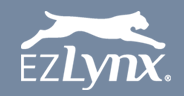 This software enables the insurance bureau's online portal to integrate smoothly with its products and services. This helps improve the overall customer experience.
Features:
Offers real-time estimates, pre-made templates for estimates, and various estimate situations.
Provides carrier defaults for setting up responses to the underwriting queries.
It allows you to access claim data on mobile devices, offers real-time or data with mobile quotes, lets you view leads on the dashboard and even Google Analytics.
Option to share documents, create certificates, include certificate bearers, send requests for policy change, and access to the ID card.
It also allows you to create email campaigns, send receive text messages for clear communication, create eSignatures, works on Website Editor, show number of pages, available in multiple languages, and more.
Price: Contact vendor for pricing.