Everyone needs some kind of insurance cover these days. From life insurance or, health insurance to car or home insurance, there's a cover for almost all living and non-living assets you can think of. And so, when it comes to settling claims it can be overwhelming to handle all of that for endless people.
Using the latest technology is the best solution in this case. There is plenty of insurance claims management software these days that make the entire process easier. The tools help you to manage and analyze insurance claims efficiently. Any claim details like litigation, negotiation, or settlement are recorded in the core system using automated workflows.
These tools are generally used by the insurance agencies to help agents to manage their client's claims efficiently. This helps the agencies cut down on the expenses related to claims management, eliminate possibilities of fraud, and improve customer satisfaction.
So, here's a quick rundown of some of the best insurance claims management software that can help you handle your claims smoothly in 2020.

If you own a company or represent the government, this software is perfectly suitable for these two agencies. It helps you to find the detailed info of the insurance company conveniently and in a flash.
Features:
It allows you to get to the insurance details faster.
It helps you to extract the details of the vehicle registration based on the authentication of the present coverage of the insurance company.
It allows you to find out external insurance coverage and expose any duplicate insurance protection cases.
Establishes the insurance company of a guilty party that could have been otherwise been initiated as a motorist claim with no cover, therefore, reducing the fraudulent claims by such guilty parties.
Moreover, it allows you to get your hands on the policy details on auto-insurance (private passenger) using a name and address search, or just the VIN search, re-route the claim.
Price: Contact vendor for pricing.

Used for all regular properties, losses, and niche segments, this program helps you settle the claims faster, promotes speedy decision making and connects different parties involved in the claims while developing the interaction and teamwork.
Features:
It offers responsive navigation making it simple to use.
It provides smooth systems that allow the claims handlers to be efficient and get more claims settled.
Helps claims handlers to minimize costs and expenditures.
From a large number of claims to the intricate ones, it helps you take care of all.
Complies with a set of regulatory forms and essential languages.
Ability to gather a huge collection of data from rating agencies.
Among its other major features are, access to claim data on the go using the mobile app, streamlines the process of managing vendor relationships, and offers exceptional customer service.
Price: Contact vendor for pricing.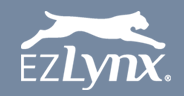 This software enables the insurance bureau's online portal to integrate smoothly with its products and services. This helps improve the overall customer experience.
Features:
Offers real-time estimates, pre-made templates for estimates, and various estimate situations.
Provides carrier defaults for setting up responses to the underwriting queries.
It allows you to access claim data on mobile devices, offers real-time or data with mobile quotes, lets you view leads on the dashboard and even Google Analytics.
Option to share documents, create certificates, include certificate bearers, send requests for policy change, and access to the ID card.
It also allows you to create email campaigns, send receive text messages for clear communication, create eSignatures, works on Website Editor, show number of pages, available in multiple languages, and more.
Price: Contact vendor for pricing.


A complete solution for claims settlement, this software also offers casualty usage reports, arbitration processes, and functional reporting. It contributes to all types of insurances related to personal, commercial, and worker's compensation.
Features:
Focuses on and enhances customer service experiences throughout the claims process.
It helps you to reduce cycle time and boosts the productivity of all your claims using automated task creation, offers live collaboration, smooth unification with systems (internal and external), and allows straight access to data.
Gives a boost to the number of loss-costs accomplished and enhances the cycle time.
Best of all, it allows you to establish and maintain system conduct thus, enhancing the ability to adjust based on the market conditions using its visual customization tools.
Price: Contact vendor for pricing.


This claim management software enables you to take care of all types of insurance business throughout all locations and roles all on one platform. It basically offers a broader outlook throughout your business.
Features:
It helps you to get a unique view of your customers by taking care of your roles, locations, or field of operations under one platform.
Offers a view of performance against sales targets and possibilities with a task-based, responsive portal.
It allows smooth unification with external applications, copyrighted systems, and other data sources.
Enables you to automate, adjust, and reallocate the most commonly used functions.
It helps you to view the sales data, track and even predict new business opportunities and policy renewals right into the application.
Managing documents based on your business process principles, assimilation with your online dashboard, simplifying the process to reduce time spent on various logins and passwords, or the option to send individual text messages are some of its other major features.
Price: Pricing starts from $1000/user/one-time.


This software especially focuses on the property insurance sector where it manages the complete cycle of their claims management and data. It's, in fact, the first of its kind tool in this sector that's handles the entire cycle of the claims data, and also the largest.
Features:
Continually tracks the analytics to help claims agents trap mistakes, provide a progress report, and measure performance.
It allows you to monitor claims to ensure that it meets the company standards.
Runs a check on claims estimates to identify and work on the mistakes.
Option to save projection, valuations, audio files, photos, floor plans, and more.
Tracks adjuster efficiency to establish areas of opportunity.
Moreover, it offers live reports on company performance that are easy to read and also analyze those reports that are not at par with the industry regulations.
Price: Pricing starts at $250/month.


A detailed, flexible, and easily customizable claims management software, this program encourages the insurance carriers to manage the claim processes completely, with rapid space, intuitiveness, paying attention to customer issues, and administration.
Features:
Accelerates claims management and enhances compliance.
Improves the quality and uniformity of the claims experiences.
It helps you to adapt and settle more claims, with more precision in minimum time.
Empowers the customers and the claims team to be more self-reliance while encouraging self-service.
It allows you to protect your junior staff by streamlining the fraud identification system throughout the operations.
Lets you process increased volumes of claims effortlessly and precisely.
Best of all, it offers everyone to access plenty of its mobile details based on their requirements and works on EIS platforms equipped with a complete set of frequently used business tools and services.
Price: Contact vendor for pricing.


This claims management software offers an experience that matches up to everyone's demands. At the same time, it helps you accomplish huge gains in productivity and profits, all in minimum time and expenses compared to other similar platforms.
Features:
The Transactions option features a payment center for insurance companies that helps settle claims and expense payouts to the covered person and the vendors.
The Rental and Asset Management portal assists you with ride-share, tracks fleet asset management, authentication, and administration of intricates assets and processes.
It comes with a bionic claims projection process that controls the virtual appraisal benefitting the insurance companies, external parties, and other partners.
This leading cloud-based platform in the world is available for all types of insurance coverages across the globe and is known for controlling operations for 70+ clients.
Price: Contact vendor for pricing.


It's a claims management platform specially designed for property and casualty insurers. The software assists with digital change, upcoming technologies, and the latest business ideas. Empowered by Amazon Web services, this cloud-based software is constantly improved for enhanced security, productivity, and flexibility.
Features:
Offer access to BriteCore software and support when needed.
Provides modular, added, and cloud-native service backed by Amazon Web Services.
The test-first code sharing allows partners to promote development.
Moreover, it's PCI compliant and SOC-1 certified, offers client-focused change management workflows, and updates the system relentlessly to take advantage of the latest technology.
Price: Pricing starts from $500/month.


Another great claim management system for insurance, this software is known to offer an enhanced after-sales experience to its customers and defat fraud. It's AI-based SaaS solutions help the insurance companies to fight with fraud and automate the claims process.
Features:
It offers a highly precise process of identifying fraud in the claims processes with a 75% success rate.
Its Force Fraud Detection feature offers comprehensive reasoning and pieces of evidence for fraud possibilities.
Incorporates the best of the industry's security methods throughout the business.
Allows insurance carriers to automate and close a higher number of claims.
While the AI-based claims software detects fraud accurately, it also strives to exceed the expectations of the covered person with speedy and accurate claims settlement.
Price: Contact vendor for pricing.


Another wonderful insurance claims management tool, this software is powerful, fast, and flexible. It makes the impact of settling a claim felt by extending the insurance company's possibilities to offer typical developments pushing towards success.
Features:
Empowers insurance carriers to improve the claims settlement process thus, acquiring the customer's trust and get more business from the channel partners.
It helps enhance productivity and maintain it with powerful features and responsive design.
It offers a complete digital platform with an extremely safe cloud framework.
Converts claim analytics to business intelligence and get a clear view that helps with improved decisions.
Moreover, it automates tasks and state-of-the-art business rules, and also enables the users to gain possibilities and accordingly fulfill the growth plan.
Price: Contact vendor for pricing.


This program makes the claims agents collaborate with policyholders in real. It engages the policyholders more seriously into the entire claims settlement process thus, enhancing the overall customer satisfaction levels and lower the claims-handling costs.
Features:
Engaging the policyholder gets him/her closer to the claims process helping him/her to understand the intricacies and therefore, improving their overall experience.
The Video Collaboration function allows you to prioritize the claim and analyze how serious is the loss. This improves the accuracy and thus, leading to more claims settlement and saving the expenses of an on-site visit.
Option identify, edit or create just the form you need to manage all kinds of claims that come across, easy to create and deliver forms matching your business demands, or claims processing through contents collaboration or policyholder self-service are among its other major features.
Conclusion
Using insurance claims management software has a lot of benefits for sure, however, you must choose based on your requirements. Check if you want a standalone software, an integrated insurance tool, an on-premise installation or cloud-based software. Additionally, you must also ensure the integration you need like if it can connect with CRM, or with business intelligence systems. Therefore, it's imperative to know first what type of claims management software you want, and then choose one for speedy claims settlement.