Best Free Mathematics Software:- Ever wondered that a software can teach you mathematics and so well? Gone are the days when we would seek help from a tuition teacher or from any of the senior classmates to solve our mathematical problems. Come 21st century and we have a host of math software that captured the online space quite efficiently with their unique concept. These applications not only solve your mathematical problems effortlessly but also help you learn the subject deeper and better.
Among the tons of Mathematics Software available online there are many which are open source and free to download on your Windows computer. Even though free of cost, these programs are excellent in solving your math problems. From algebra and geometry to graphs and matrices, these softwares let you learn mathematics in a much easier way.
See also: Best free Architecture software for Architects
That's not all, as you can learn to draw different types of geometrical shapes and guides with complex math topics like calculus, vectors, statistics, linear programming, probability and more, while these programs also help younger children with basic math problems.
S, go through the list that we have created for the best free math software and get going with your math homeschool today.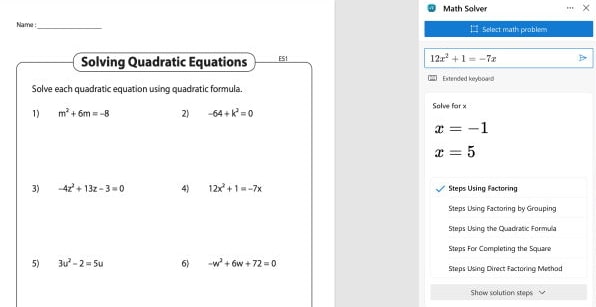 Microsoft Math solver is a free software offered by Microsoft that helps math students to be able to solve complex math problems in no time. It especially helps the student with algebra and equips them with a graphic calculator to be able to draw 2D and 3D diagrams. It also helps them to solve a complex equation in a step by step manner. Overall, this software helps students with elementary math and science.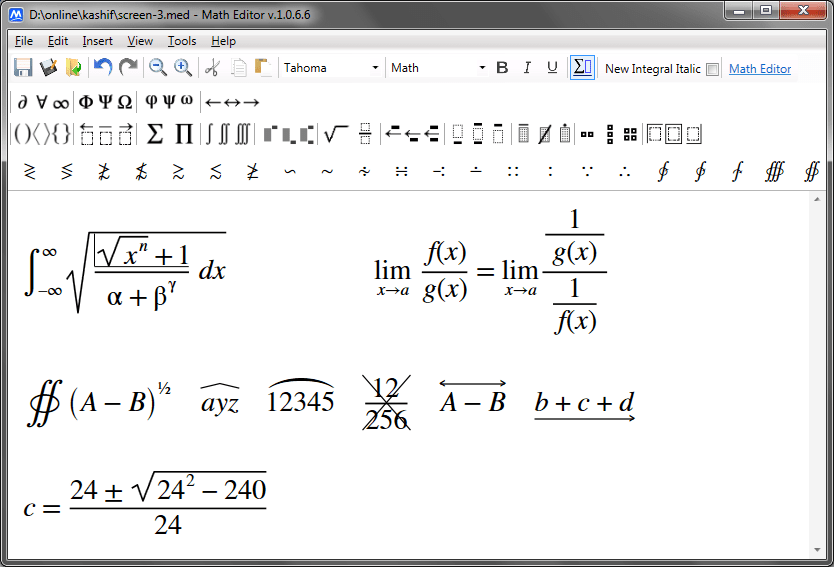 Stuck with those equations? Then, Math Editor can be the right solution for you as this powerful freeware can help you to create mathematical equations with Greek symbols, alpha, beta, square root and other symbols in a matter of minutes and smoothly. It allows you to create, save and edit equations spontaneously, lets you export equations as image files to be used as office documents or the web, and allows you to copy any portion of the equation and the paste it straightaway in the word document or paint as an image. While it helps create mathematical equations on your computer, it is compatible with different formats like JPEG, GIF, PNG, TIFF and BMP.
Photomath  for Android– Solve Equations By Taking Pictures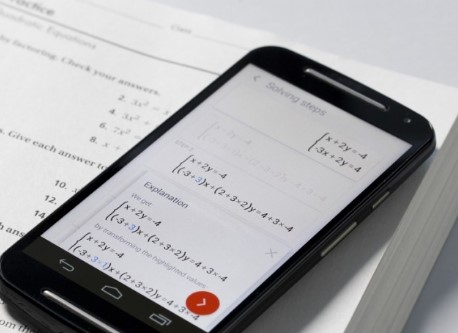 It is one of the most useful and awesome android app. Solve complex math equations and large calculations by just taking a Picture via this app. It supports quadratic equations and inequalities problems also. You can also check the history of past solved math problems by the app. Add to it, it also gives steps of solving the problem.
Note for Students – Use it for Legal Purpose Only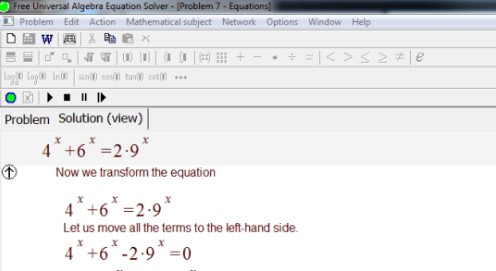 For those who are struggling with your algebra, Free Universal Algebra Equation Solver is a boon on earth. Get step by step guidance on those complex algebraic equations that vary from logarithmic, holding absolute value, ration, irrational, with parameters or exponential. This free program covers all you Algebra problems in Algebra 1, Algebra 2 and Algebra 3 classes. You get complete guidance for any complexity level n verbal and written explanations. Well suited for the school and the first year students or for homeschooling Free Universal Algebra Equation Solver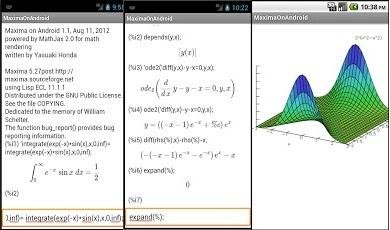 Another open source software and developed by Massachusetts Institute of Technology, Maxima is an algebra solver for your computer. The program is based on Computer Lisp and works with all POSIX platforms such as Linux, Unix, OS X and BSD. For drawing it uses Gnuplot. Maxima specializes in symbolic operations while it helps you with integers and rational numbers or floating numbers. It helps generate codes in other languages much efficiently.
requires internet connectivity to run.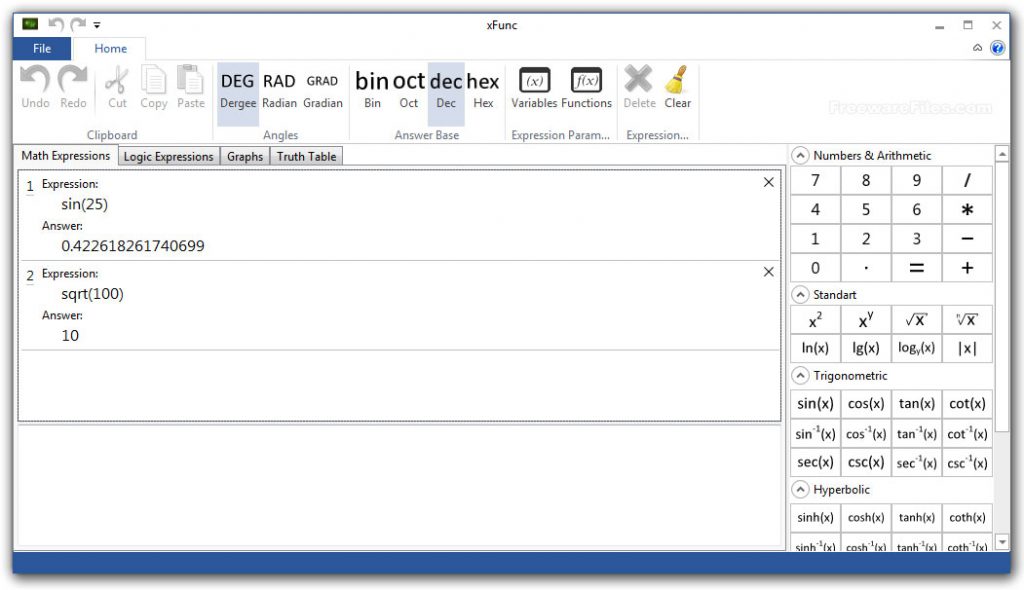 Create mathematical and logical interpretations with xFunc that's a free math software. It is a simple and easy to navigate program which is based on C#. The application is compact and portable (can be carried in a removable media storage device) that helps compute those critical mathematical expressions automatically. You do not need to install it, and hence can be saved on the hard drive and simply click to run. It features a user-friendly interface where you can add your problems related to trigonometry, constants, arithmetic, bitwise, etc. and get it solved.