Windows 11 has an integral feature that helps it showcase the battery usage of every app installed on your machine. This feature is very useful for all laptop users as they can easily identify the battery-hungry apps and decide to kill/stop those to preserve battery life on their systems.
How to know the battery usage of apps in Windows 11
It is very easy to know which app is consuming what amount of power on the system. Just follow these instructions to do so.
1. First of all, press the Windows key+I keys together to open the Settings.
2. Then, click on the "Apps" settings.
3. Now, click on the "Apps & Features" on the right-hand side.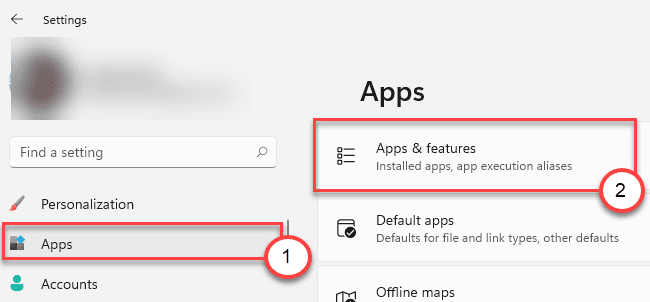 4. The list of installed apps will appear on the right-hand side. Then, scroll down to locate the app you want to check the battery usage.
5. Next, tap on the three-dot menu and click on "Advanced options".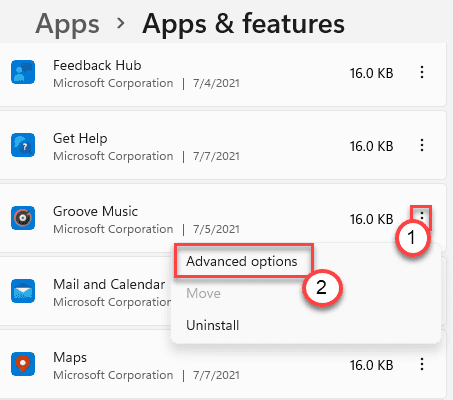 6. In the Advanced options window, go down and notice the 'Battery usage'.
7. Then, click on the "Check battery usage".

This will show the battery usage of the app over a specific amount of time. This will help you take an insight into the usage of the apps.