While working with the internet connection on, many times you face a difficulty where the Airplane mode keeps switching itself on and off automatically in your Windows 10 PC. This is a common issue encountered by many users causing disruption while they are working and the internet connection goes off.
Airplane mode is a function, which when switched off, shuts down all/any active wireless connection. It can also simply turn itself off automatically without any of your physical interference. The good news is, this issue can be fixed, so that you can continue with your mundane work. Let's see how.
Method 1: through Device Manager
Step 1: Press the Windows key + X together on your keyboard to open the context menu.
Step 2: Select Device Manager from the menu.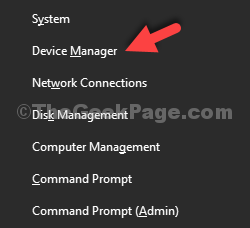 Step 3: In the Device Manager window, scroll down and find Network adapters. Click on the arrow next to it to expand the section.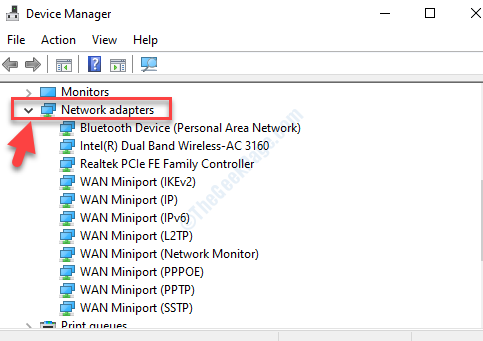 Step 4: Now, locate the network adapter, right-click on it and select Properties from the right-click menu.
Here, we selected the network adapter for our PC – Intel (R) Dual Band Wireless-AC 3160. For you, it could be different, so select the network adapter for your PC.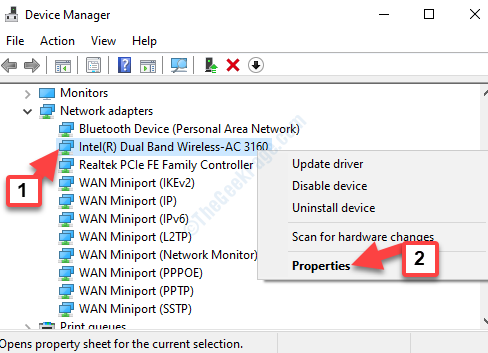 Step 5: In the Properties window, select the Power Management tab. Now, uncheck the box next to Allow the computer to turn off this device to save power.
Press OK to save the changes and exit.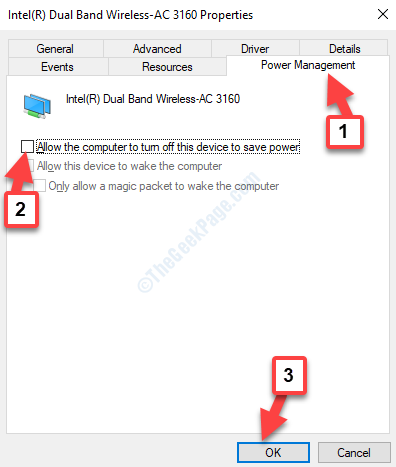 Now, go back and check your network connection. It should be working fine now. If the airplane mode still keeps flickering, or switches itself off, try the 2nd method.
Method 2 – Disable Radio switch device
1 – Search Device manager in the taskbar search box and click on device manager to open device manager
2 – Expand Human Interface devices
3 – If you can locate Radio switch device under it, Right click and disable it

Method 3: Disable Startup items
1 – Press CTRL + SHIFT + Esc keys at once to open Task manager
2 – Now, Go to startup tab and disable all startup items

Method 4: By Running the Network Troubleshooter
Step 1: Navigate to the Start button on your desktop and type Troubleshoot.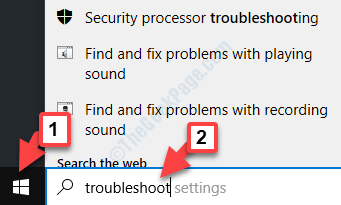 Step 2: Left-click on the result to open the Troubleshoot settings.

Step 3: In the Settings window, under Troubleshoot on the right, scroll down and reach the Find and fix other problems section.
Locate Network adapter and select it. Now, press the Run the Troubleshooter button below it.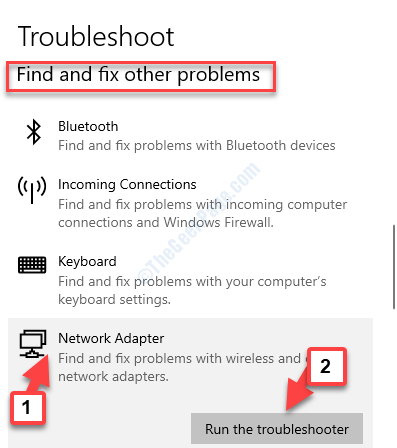 Step 4: Now, the troubleshooter starts running to detect any problems. Follow any instructions and wait till it completes the process.
If it detects any problem, it will list the issue and you can select it to be fixed.
Method 5 – Disable Radio management service
1 – Open run by hitting Windows and R key
2 -Now, type services.msc in the text box and click OK

3 – Now, Double click on Radio management service
4 – Choose startup type as disabled .
5 – Click on Stop to stop the service and click Apply.

Once completed, you can restart your PC and the airplane mode switching on and off automatically issue should be gone.