Music making is a passion and it's absolutely not a big deal these days with hundreds of apps available on the internet. Yes, there ample free apps available that can help you churn out a professional quality feet thumping piece without spending a dime.
From making full tracks on your smartphone or tablet, or simply using an exclusive hardware sequencer instead of a computer, internet is the best source that can help you make music digitally.
That being said, there is still no alternative to a PC where you can download and install a music making software or DAW (digital audio workstation) and record music, organize and mix complete tracks directly from the desktop, seamlessly. Bonus – when done in the right way, these tracks are of release quality.
Windows is the most used platform in the world and so, if you are hunting for the best Windows software for making music, we have the ultimate list for you in this post. While some are completely free to download and work with, some offer the free trial version before you invest in the Pro version. So, read on to find your pick..
Audacity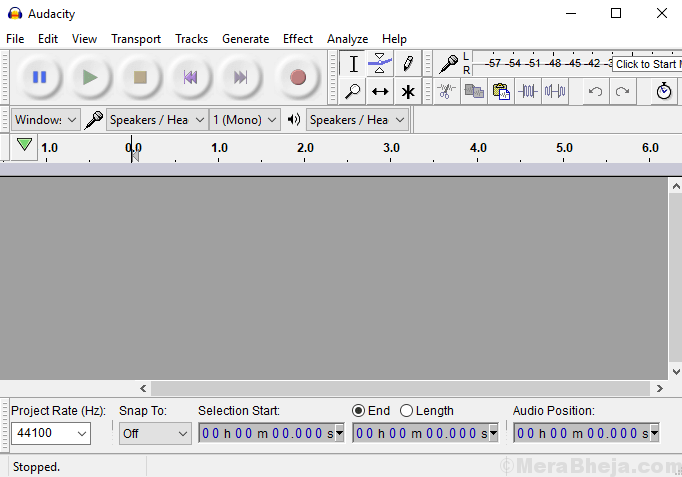 Audacity is an open source software that's one of the most popular music editors with already millions of downloads. This cross-platform app works with not just Windows, but also with MacOS and Linux.
This program allows you to not only record music from several different sources, but also post-process nearly any type of audios. With the help of this software, you can also add different effects to your music, fine-tune the pitch, bass, and treble, and even assess tracks using its tool for frequency analysis.
Your tracks are presented as editable waveforms by the software that can be edited by the users. As a user you can also edit the music track using the cut, copy, and paste features or even use its wide range of added plug-ins to improve the series of effects and the audio assessment. The program comes with an in-built support for plug-ins like LV2, LADSPA, and Nyquist.
Supported Platforms: Windows, Mac, and Linux
Price: Free
Get it here: https://www.audacityteam.org/download/
Ableton Live Lite 9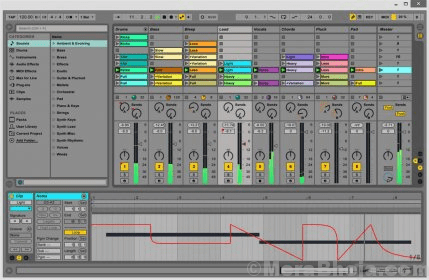 The Live Lite 9 version of Ableton is a restricted version of the program, however, it's one of the best software for music making out there. The best part about it is that it's free to download and is compatible with both Windows and Mac. With the paid version you get an additional 4GB of sounds.
What's amazing is that, you get upto eight recording tracks for free if you choose not buy the upgraded version. It also comes equipped with a range of effects and tools that help you to make high-quality music tracks. You can also add MIDI tools like keyboards with it. It can be easy to use if you already know how the music making programs work. Ableton is an industry level software that's used by many musicians and producers to create music and record.
Supported Platforms: Windows, Mac
Price: Free version available; upgrade starts from $99
Get it here: https://www.ableton.com/
FL Studio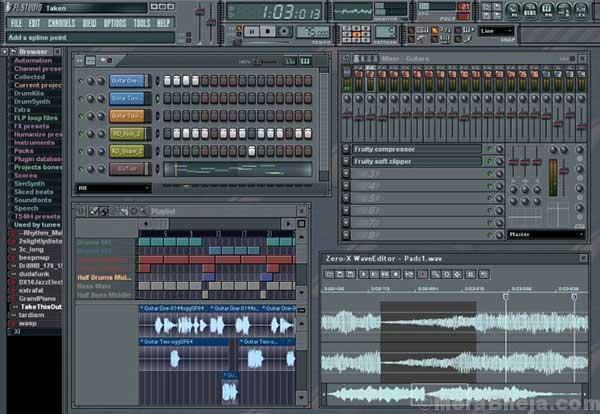 If you are a first-timer, looking to start with a music making software, FL Studio is the best option for you. It's been in the scene for quite some time now and is one of the most popular DAW software till date. From sound correction, cut-paste, or stretching to pitch shifting or the works, it's got all the usual protocols you could think of. The biggest plus point of this program is its interface which is especially designed to suit the beginners.
While you can refer to the YouTube video tutorials for any explanation required on any feature, you also get 30 synth software along with it for out-of-the-box usage. So, for those who have just bought a controller and want to try out some sounds to start with, you do not need to spend those added bucks. Whether you want to record in it using microphone, do the usual editing and mixing, or use the MIDI keyboards, it fulfils all the essential requirements of a music software. Bonus – it comes with an extremely user-friendly interface.
Supported Platforms: Windows only
Price: Free trial available; Full version starts at $99