Thanks to the ever-flourishing travel & tourism industry, tour business is getting profitable with each day. It has undoubtedly become one of the most profitable sectors in the current scenario. However, every business needs to be managed efficiently for sustained growth and maximum revenues, and so does the tourism business.
The business needs to be organized and should have proper plans in place for growing sales. Moreover, your focus should also be on managing the business with minimum expenses and that the tourists must have all the documents in place. Therefore, to automate the operations and manage the customer data efficiently, you need a reliable tour operator software.
We have listed some of the best tour operator software details that will help you make the right choice.

This program is known to maximize your travel bookings while offering enhanced customer experience. It also focuses on the growth of your tour business by automating business tasks and saving time.
Features:
Allows mobile bookings while on the move, manage bookings from any device with the booking app, and receive mobile bookings.
Offers an easy calendar view of the bookings using Google Calendar.
Option to book trips via social media platforms like Facebook and reserve hotels with Google.
It helps you to manage your online stocks along with offline bookings using a real-time stock management system.
Offers a range of secured and encrypted payment options for easy online payments.
Option to customize your sales reports offering a quick glimpse of the progress.
Enables customers to look up for products and book trips through a custom booking page that smoothly unifies with the website.
Moreover, it automatically displays session availability and offers access to your custom-built and updated interface from any device, anytime.
Price: 21-day free trial available; Upgrade starts from $49/month.

If you are looking for a tool that helps you manage your bookings and payments while maximizing your sales, then this software can be a great choice for you. It makes the entire process of bookings and reservations, and managing clients seamless in an integrated environment. It also unifies smoothly with well-known services strengthening your business performance.
Features:
Allows customers to check availability and book on their own straight from your website.
Automatically sends custom-built receipts and booking bills.
Option to process card payments at the point of sale by using/swiping your credit card. It also processes phone and physical bookings.
It allows you to receive payments in part, full, or during the booking process with 30 different payment providers.
Option to sell gift vouchers, import of certificates, and to always be online ae some of its other important features.
Price: Free trial available; Upgrade starts from $37.53.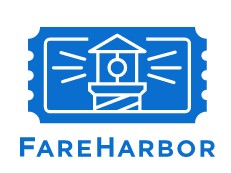 This is one of the most popular and reliable tour operator software and resources that make online booking a breeze. Apart from online booking, it also focuses on saving your money and on the growth of your venture.
Features:
It offers a quick view of the parameters using a range of up-to-date reports.
Option to access the control panel from any mobile device thus, helping you to stay updated while on the move. It also saves your time spent in the office.
It allows you to save customer's credit card details for later use, invoice customers, generate refunds and check your income from the control panel.
It helps you to monitor affiliate bookings and get paid for them.
Backs up and securely store data immediately after a payment is complete.
Option to monitor the tools and the staff, straight from the console.
It makes the booking system immediately searchable and backs up the processes online.
Besides, it also offers robust tools to manage pricing and online exposure, sends customized emails and alerts to customers keeping them notified at all times, option to get a print of the invoices and Boca tickets directly from the control panel, and more.
Price: 1.9% + 30 cents credit card rate.


It's an easy to use platform that focuses on increasing profits and enhancing customer satisfaction at every step.
Features:
It helps you to offer exceptional service to your customers with a configurable online booking process that's made to be quick, easy, and mobile-compatible.
It offers a smooth experience while bookings and helping you to finish the process in record time.
Uses similar technology as the airlines based on fast QR-supported technology while getting rid of long queues.
Sends review requests automatically to customers, ensuring positive customer reviews.
Seamlessly integrates with all the major tools, for instance, Facebook, Hubspot, Google Analytics, etc.
From offering more customers via unifications with Groupon, Yelp or Google, and the option to manage your business on the move with the mobile app to managing the stock availability or automation of business systems, it offers all that you want from a business level booking software.
Price: 6% convenience fee for online bookings along with a 2.3% + 30 cents credit card fee for suppliers.


This tour operator software is one of the top booking management solutions that's specially designed for tours, trips, activities, and also for hotel reservations. This booking software also manages stocks, distribution channels, works as a price management tool for various currencies, and more.
Features:
It helps you to take care of all product-related matters in a single platform that includes images, videos, classifications, and more.
Assists you to control different pricings, currency variations, and deals throughout different mediums using its adaptable pricing options.
Option to manage funds and stocks, and broadcast live availability.
It allows you to create a booking website quickly, or insert mobile-compatible booking programs to any website.
Acknowledges credit card payments online via a secure payment gateway.
Option to share your services with online travel agencies that are globally unified offer self-service login for agents, and to sell your products straight on the website.
Facility to control the terms and conditions with sellers and distributors, connecting sellers through the B2B marketplace or convenient access to passenger details are some of its other major features.
Price: 2.9% service fee for online bookings.


One of the leading tour booking solutions in the list, this software links your online and offline sales mediums to accept bookings and size them. At the same time, it streamlines the management of the background program.
Features:
Option to display your real-time availability to helps customers view their tour timings and book it on the spot.
Allows you to choose any of your preferred question that you would want to ask your customers to collect their data (age, contact details, etc.).
Seamlessly unifies with your website by entering a simple code or by adding the WordPress plugins.
Among its other important features are, attracting more customers using the "Book Now" buttons on your website, using your own symbol and colors in the booking process, offering a mobile-based booking flow, and accepting payments online.
Price: Pricing starts from $65.22/month.


This software contributes by saving time and making customers happy with its range of powerful tools.
Features:
It helps you to organize activities, flights, and hotels, swiftly and effortlessly.
It allows you to make your own content collection to implement on schedules.
Option to send schedules to customers using PDFs, through mobile apps or online links.
While it helps travel agents to create attractive client schedules, it also helps tour operators with schedules and quote tools for making more sales, and by offering robust branded schedule management tools to DMOs.
Price: Free trial available; Upgrade starts from $31/annually.


Known for supporting revenue management and delivery channels for holiday rentals, this software helps increase profits of your tour business each day with the help of the leading SaaS solution in the travel industry.
Features:
Connects seamlessly with unlimited distribution channels leading to maximized sales.
Quick and advanced management for room stocks to help lower your responsibilities related to updating your assignments.
Connecting different room rates of distribution mediums effortlessly to any one service for rapid updates.
Power to link to preferred distribution channels in a jiffy, option to get in agreement with OTAs, enabling updates of up to 365 days in a single click, and integration with OTA and PMS.
Ability to adjust rates according to changes in assignments.
Managing promotions, customizing tax per delivery channel, powering several users and dynamics, option to access through mobile devices, or customer support round the year are among its other major features.
Price: Contact vendor for pricing.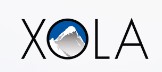 This online booking program for tour managers markets their products dynamically, helps them with reservations, and manages payments and back-end administration systems.
Features:
It offers the fastest and improved website exit process (during payments) in the industry.
Provides discount coupons, auto requests for reviews, gifts and more as marketing attempt.
Streamlines your accounting robust reporting.
Set limits for guest counts and share funds among tours with no more bookings.
It helps you to fix adaptable itineraries and rates for tours.
It allows you to book walk-in customers using its built-in event payment system.
Offers assistance with phone and online bookings.
Overall, it saves your time, helps your business flourish, and enhances your competitive boundaries using the sector's one of the top online booking system.
Price: Pricing starts from $199/month.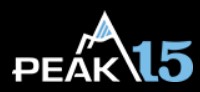 It's a cloud-based solution that facilitates unified promotions, sales, tour bookings, and other travel-related workflows easily and cost-effectively.
Features:
Allows you to focus on your marketing ventures and monitor if they are working to minimize marketing expenses and increase sales.
Simplifies workflows to process the pre-booking requests and communication for advance departure bookings with clients and sellers.
Offers immediate access to comprehensive customer data, seller services, sample schedules, and stocks to create elegant and custom-built schedules.
Moreover, it also evaluates your business and accounts receivable and payable life to help you react rapidly to the responsibilities or possibilities.
Price: Pricing starts from $200/month/user.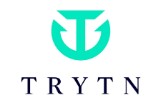 This tour operator software is perfect for reservations and online bookings, and also for developing custom-built websites for tour businesses. From an easy to use and responsive interface to focusing on improved web exposure for increased sales, it's just the right tool for a tour operator needs.
Features:
It allows you to create several time slots based on the number of times the activity is performed each day.
It allows you to create weekly schedules and use flexible timing when there's no pre-set start time per day.
Option to offer exclusive pricing based on per activity, take deposits at the time of the booking, list added taxes and charges, create and offer discount codes, and more.
Lets you ask situation-based questions to collect more information about the customer.
Offers the option to create your own pricing units, add all product details, and include all product features.
It also offers "unscheduled events" to provide a variety of products including memberships, etc., and merchandise as gives away with activities.
Price: Contact vendor for a quote.


If you are looking for the latest and advanced technology in the tourism industry, SAN Tourism can well be the right choice for you. From reservation or managing accounting modules to creating contracts and controlling operations, it offers all the assistance you need to excel in the tourism business.
Features:
Capable of receiving hotel agreements, assignments, added services of hotels, etc. as it integrates with Sejour and saves your time and money.
Allows you to export booking and customer data to external accounting.
Ability to manage inside the same database and server of multiple markets.
Can make immediate changes to sale rates on all the sale mediums.
Automatically manages the number of spare hotel rooms or flight accommodations.
Additionally, it provides details related to arrangements with associates, different tourist lists, balance sheet reviews, and more using more than 350 product reports.
Price: Contact vendor for pricing.
Conclusion
Running a business requires a lot of planning, enough funds, and a streamlined approach, and a travel & tourism business is no different. Managing a business is no joke, and hence, these tour operator programs will help you to manage the important tour operations on the web, for instance, travel bookings, hotel reservations, guide bookings, tour package bookings, cancellations, and more. In fact, some of them