Thanks to the ever-flourishing travel & tourism industry, tour business is getting profitable with each day. It has undoubtedly become one of the most profitable sectors in the current scenario. However, every business needs to be managed efficiently for sustained growth and maximum revenues, and so does the tourism business.
The business needs to be organized and should have proper plans in place for growing sales. Moreover, your focus should also be on managing the business with minimum expenses and that the tourists must have all the documents in place. Therefore, to automate the operations and manage the customer data efficiently, you need a reliable tour operator software.
We have listed some of the best tour operator software details that will help you make the right choice.

This program is known to maximize your travel bookings while offering enhanced customer experience. It also focuses on the growth of your tour business by automating business tasks and saving time.
Features:
Allows mobile bookings while on the move, manage bookings from any device with the booking app, and receive mobile bookings.
Offers an easy calendar view of the bookings using Google Calendar.
Option to book trips via social media platforms like Facebook and reserve hotels with Google.
It helps you to manage your online stocks along with offline bookings using a real-time stock management system.
Offers a range of secured and encrypted payment options for easy online payments.
Option to customize your sales reports offering a quick glimpse of the progress.
Enables customers to look up for products and book trips through a custom booking page that smoothly unifies with the website.
Moreover, it automatically displays session availability and offers access to your custom-built and updated interface from any device, anytime.
Price: 21-day free trial available; Upgrade starts from $49/month.

If you are looking for a tool that helps you manage your bookings and payments while maximizing your sales, then this software can be a great choice for you. It makes the entire process of bookings and reservations, and managing clients seamless in an integrated environment. It also unifies smoothly with well-known services strengthening your business performance.
Features:
Allows customers to check availability and book on their own straight from your website.
Automatically sends custom-built receipts and booking bills.
Option to process card payments at the point of sale by using/swiping your credit card. It also processes phone and physical bookings.
It allows you to receive payments in part, full, or during the booking process with 30 different payment providers.
Option to sell gift vouchers, import of certificates, and to always be online ae some of its other important features.
Price: Free trial available; Upgrade starts from $37.53.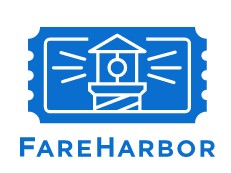 This is one of the most popular and reliable tour operator software and resources that make online booking a breeze. Apart from online booking, it also focuses on saving your money and on the growth of your venture.
Features:
It offers a quick view of the parameters using a range of up-to-date reports.
Option to access the control panel from any mobile device thus, helping you to stay updated while on the move. It also saves your time spent in the office.
It allows you to save customer's credit card details for later use, invoice customers, generate refunds and check your income from the control panel.
It helps you to monitor affiliate bookings and get paid for them.
Backs up and securely store data immediately after a payment is complete.
Option to monitor the tools and the staff, straight from the console.
It makes the booking system immediately searchable and backs up the processes online.
Besides, it also offers robust tools to manage pricing and online exposure, sends customized emails and alerts to customers keeping them notified at all times, option to get a print of the invoices and Boca tickets directly from the control panel, and more.
Price: 1.9% + 30 cents credit card rate.

It's an easy to use platform that focuses on increasing profits and enhancing customer satisfaction at every step.
Features: