While working on your office setup you may feel to change the Windows Security settings on your computer. But you may not be able to change the settings if your IT administrator has limited your access. You will see an error message trying to change the settings, 'Your It Administrator has limited access to some areas of this app'. Don't worry. There is an easy resolution to fix the problem.
Windows Defender is renamed as Microsoft Defender Antivirus post-Windows May 2020 update.
Fix – Use Group Policy to modify Defender settings
You have to turn on the Windows Defender from Group Policy.
1. Open the Local Group Policy Editor again.
2. Go to this location on the left-hand side-
Computer Configuration > Administrative Templates > Windows Components > Microsoft Defender Antivirus
3.Now, you have to double click on the "Turn Off Microsoft Defender Antivirus" policy.

4. You have to set the policy settings to "Disabled".
5. Click on "Apply" and then click on "OK".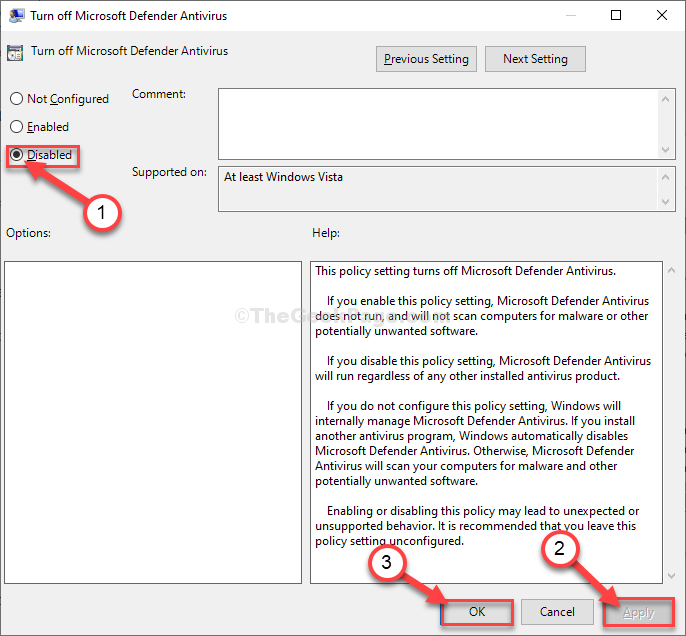 Microsoft Defender Antivirus will be enabled again on your system.
6. Open Microsoft Security on your computer.
You may need to click on "Restart now" to restart Microsoft Security.
Try to access Windows Security again on your computer.