Whenever we open a folder which contains media files (eg. image files), we get a small preview called thumbnail. The thumbnails are again a portion of media and thus need their own space and utilize the system's RAM a bit. To avoid the system from giving its resources each and every time we open the folder, Windows stores "thumbnail cache" which are basically temporary files which help the folder load instantly.
However, whenever we shut-down or restart the system, the cache gets deleted. Thus, it is a noticeable fact that whenever we boot the system again, heavy folders take time to open. This could be prevented if we could stop Windows from deleting Thumbnail cache at every restart.
Try the following methods for the same:
Solution 1 – Disable the SilentCleanup Task in Task Scheduler
1] Press Win + R to open the Run window and type the command taskschd.msc. Press Enter to open the Task Scheduler.
2] Navigate to the location Task Scheduler >> Task Scheduler Library >> Microsoft >> Windows >> DiskCleanup.
3] On the right-pane, right-click on the SilentCleanup task and then click on Disable.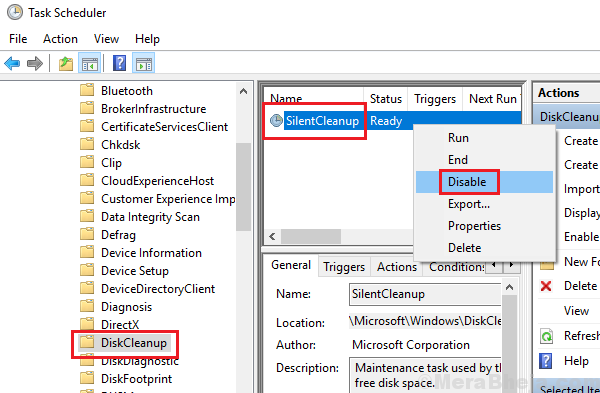 4] Close the Task Scheduler and restart the system.
Solution 2 – Uncheck Thumbnails options from Disk Cleanup
1] Go to This PC and right-click on C: (where C: is the system drive).
2] Select Properties to open the Properties window of the system drive.
3] In the General tab, click on Disk Cleanup. It would take some time to calculate the amount of data that needs to be cleaned up.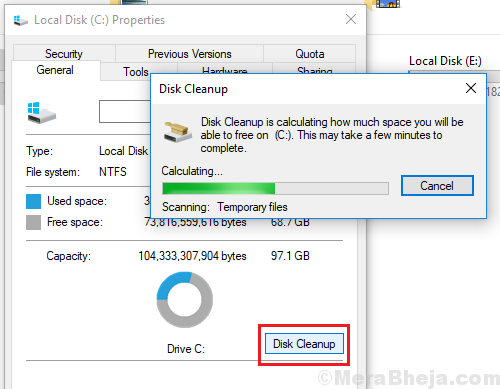 4] Uncheck the option for Thumbnails from the list and click on OK.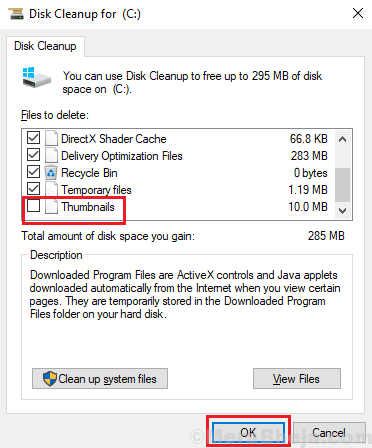 It will start cleaning up unnecessary files from the disk sans the Thumbnail cache. However, it would not clean the Thumbnail cache automatically in future either.
Solution 3 –  Prevent 3rd party software from deleting Thumbnail cache
Before fixing anything with Windows itself, we need to make sure that no third-party software is deleting thumbnail cache. One know freeware which does the same is CCleaner. You could uncheck the option for Thumbnail cache. Similar procedures could be tried with other software products.