After all the work has been completed on the system, the user has to shut down the system at the end of the day eventually. The user needs to do it by clicking on the Start button and then clicking the Power icon on the start menu and selecting the Shutdown option from there. Right?
You might be wondering if there is any other way to shut down the system? Yes! There is a creative way to shut down the system using the Slide. This can be done by creating a shortcut on the desktop for the slide to shortcut file and pinning it to the taskbar so that the user only has to click this shortcut on the taskbar if they want to shut down the system in a unique sliding way.
In this article, we are going to show you how you can add slide to shutdown shortcut on your Windows 11 desktop and then pin it to the taskbar for your convenience.
How to Add Slide to Shutdown Shortcut in Windows 11
For this, you need to first create a shortcut on the desktop for launching the slidetoshutdown executable file, which actually shuts down the system.
Let us see how this can be done using the steps explained below.
Step 1: Go to your Desktop by pressing Windows+D keys together.
Step 2: Next right-click on an empty place on the desktop and select New > Shortcut from the context menu as shown below.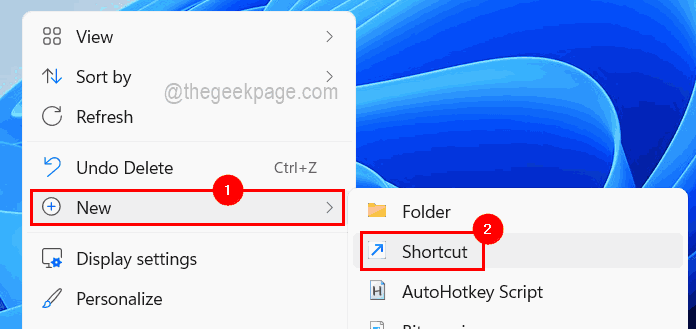 Step 3: Now type %windir%\System32\SlideToShutDown.exe in the Type the location of the item textbox and click Next.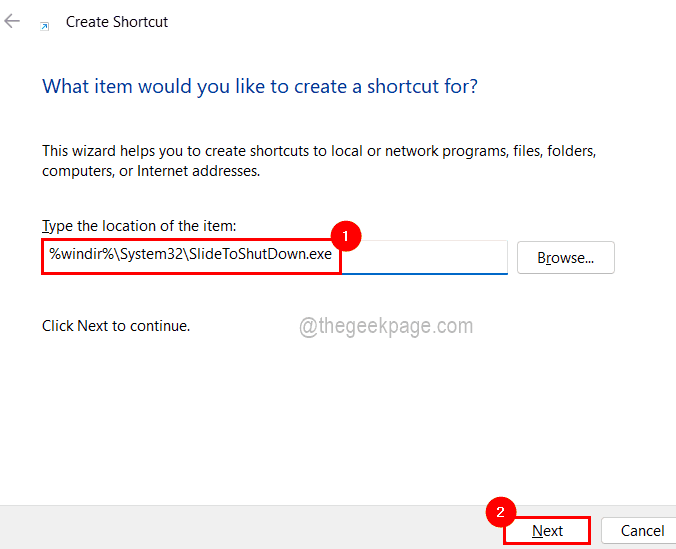 Step 4: Give an appropriate name to this shortcut and click Finish.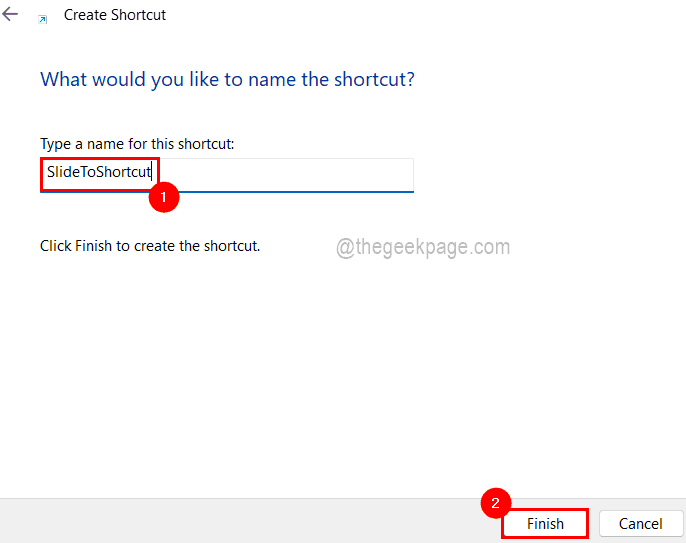 Step 5: After you have successfully created the shortcut, right-click on the shortcut and click Properties to open the properties window.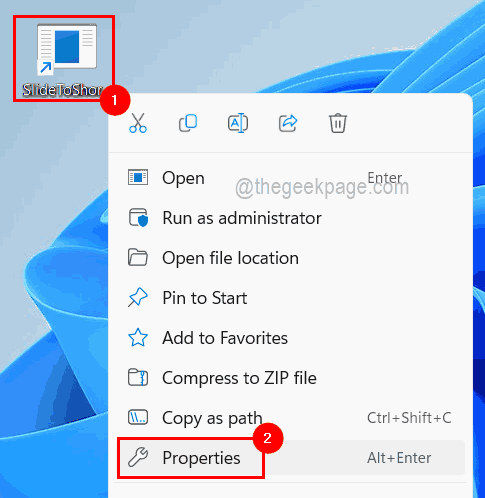 Step 6: In the Properties window, click the Shortcut tab and then select Change Icon at the bottom as shown below.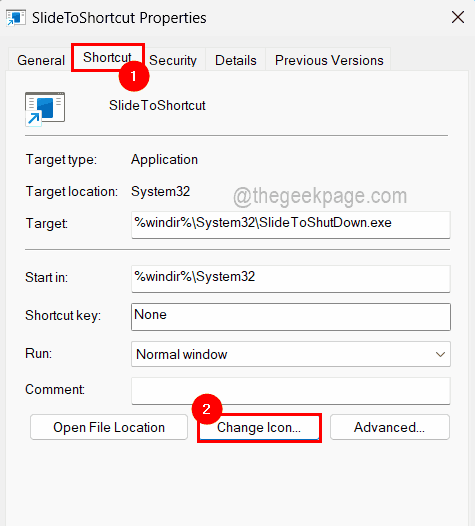 Step 7: Click OK on the change icon window to continue.


Step 8: In the next window, select the Shutdown icon, present at the bottom right corner of the list and click OK.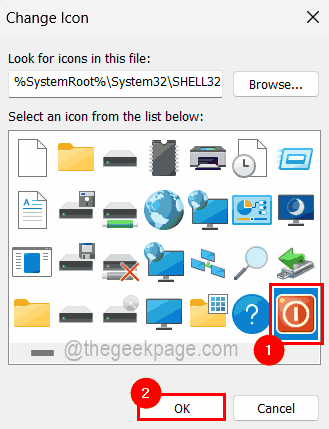 Step 9: Now you can see that the shutdown icon has appeared in the Shortcut Properties window.
Step 10: Click Apply and OK.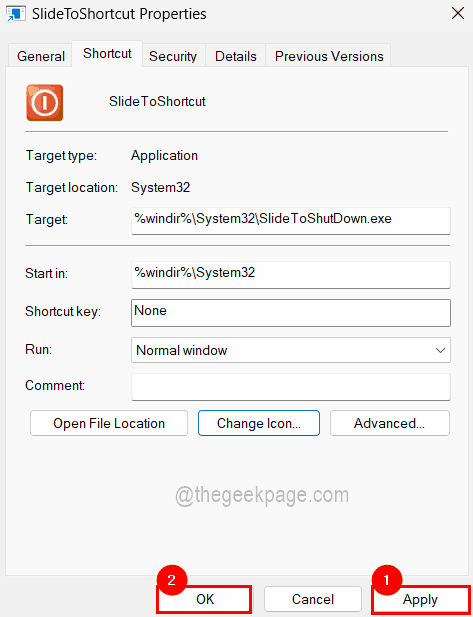 Step 11: For pinning the shortcut, go to the shortcut and right-click on it and select Show more options from the context menu.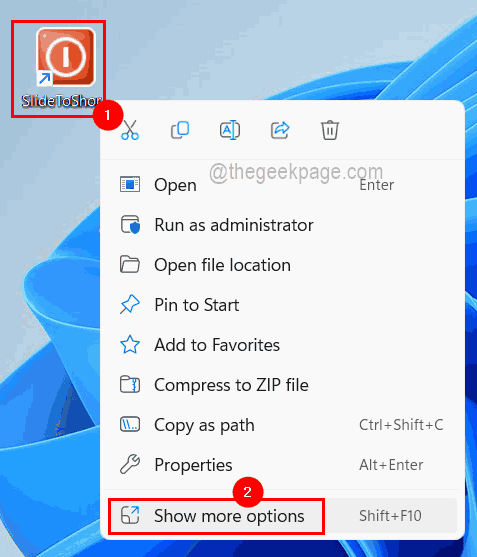 Step 12: Then from the show more options list, click the Pin to taskbar option as shown in the below screenshot.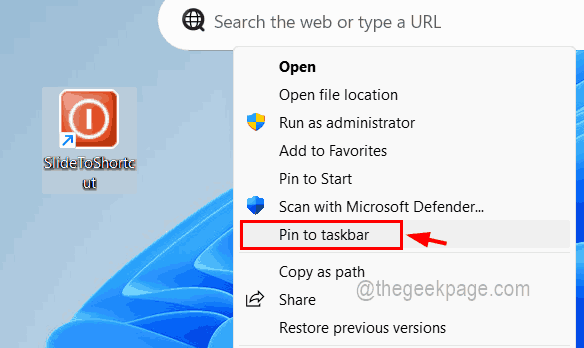 Step 13: Now you can see that the slidetoshutdown shortcut is pinned to the taskbar and you just need to click it once to slide to shutdown the system.


That's all guys!