WhatsApp backups are usually stored on your phone with an encryption password which you should never forget. But what if you do forget? As WhatsApp involves personal information, the backup is also highly protected. This is required if you are moving to a new device or transferring chats. But, there is way that you can reset the encrypted password without damaging the actual chat backup.
How to reset the encrypted password in WhatsApp backup
There is no easy way out of this. We have presented the easiest workarounds to fix the issue.
Fix 1 – Turn off the encryption in older device
Just turn off the encryption settings on the older device and then transfer the decrypted chat. This will only work if you have the older device working.
Step 1 – Uninstall the WhatsApp from the new device.
Step 2 – Launch the WhatsApp on the new device.
Step 3 – If you can access the WhatsApp on this device, use the ⋮ and tap "Settings".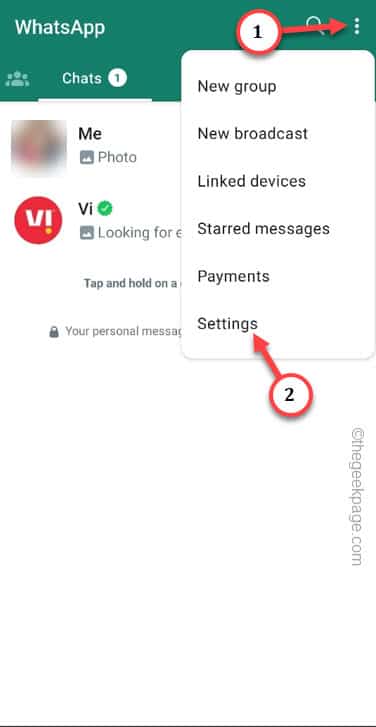 Step 4 – Coming on to the WhatsApp Settings page, tap the "Chats" option to access that.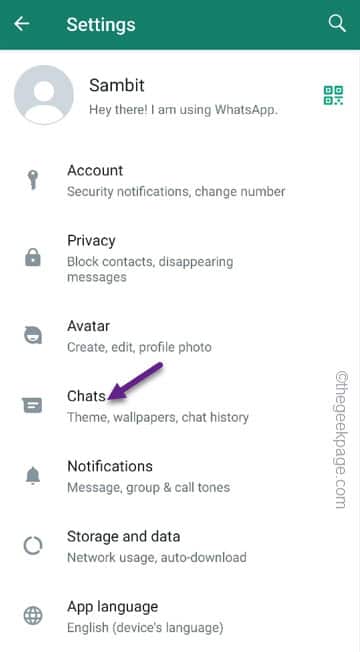 Step 5 – This should take you to the Chats page. Tap the "Chat backup" option to access that.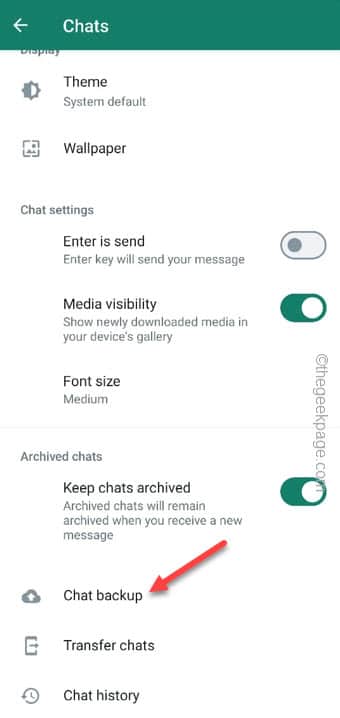 Step 5 – On the following screen, tap the "End-to-end encrypted backup" to open that.

Step 6 – Next, just choose the "Turn off" option.

Now, as you do that, it will ask for the same encryption key or the password.
Step 7 – This time, tap the "I lost my encryption key" or "I forgot my encryption password".

Step 8 – You will see this message on the screen –
Turn off end-to-end encryption for your backup? 


Step 9 – Finally, tap the "Turn off" option to turn off the encryption for good.

Step 10 – A message like this will show up on the following screen.
Your backup is no longer end-to-end encrypted.
Step 11 – Finally, tap "Done" to complete the whole process.

This way, you can disable the encryption very easily.
After this, feel free to transfer the normal, decrypted chat to the new device. While you do load up the WhatsApp on the new phone and load up the transferred chats.
Fix 2 – Use the chat backups from the Google Drive
The best solution for transferring chats or using them on other device is using the chats stored in the Google Drive. But, it requires that you have a backup stored in the Drive.
Step 1 – Install the WhatsApp.
Step 2 – Make sure you are logged with the same Google account where you have backed up your chats.
Step 3 – After this, open the WhatsApp and log in using your same number.
As soon as log in to the WhatsApp, it will show you a message about detecting chat backup in the Google Drive.
Step 4 – WhatsApp will automatically load the chat backup.
This way, you can recover most of the messages very easily.