Play Store can store your card information to make purchases more easier. But, this can backfire at times in your children's hands. They can make some purchases in Play Store behind your back which is non-refundable. You can't revert the Play Store purchases after a certain time. There is a feature that you can use to prevent your children from purchasing anything from Play Store, without your approval.
How to prevent your children from buying premium apps in Play Store
There is a very secure way that you can do this. It is by using the Biometric authentication. Though you can also use other means of security such as PIN, password or Face Unlock, whatever is available.
Step 1 – After opening Store, click your account image.
Step 2 – Then, go straight to the "Settings" to open the Play Store settings.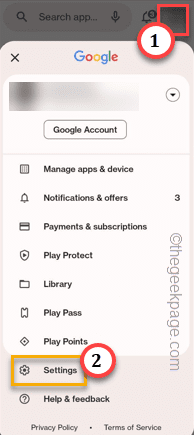 Step 3 – After opening the Play Store settings, expand the "Authentication" settings.
Step 4 – At first, make sure to check the "Biometric authentication" tab.
Biometric Authentication includes Face Unlock, Fingerprint Unlock. So, if you have put your biometric data into the device, no purchase can pass through your approval.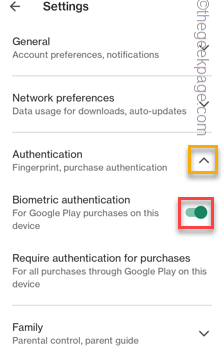 Step 5 – To enable this settings, you have to enter your account password.
Step 6 – Type the account password and hit Enter.
This will enable the biometric authentication on Play Store.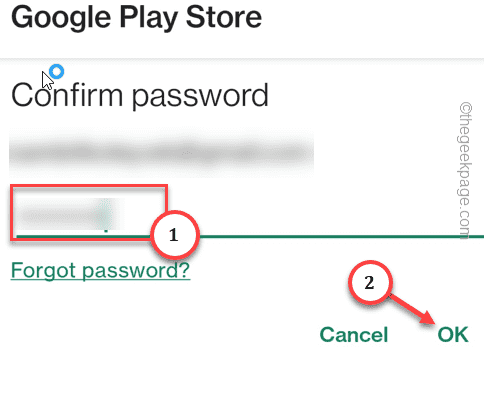 Step 7 – Coming back to main Settings page, click the "Require authentication for purchases" to open that up.

Step 8 – Make sure to set it to "For all purchases through Google Play on this device".
Step 9 – Finally, click "OK" to save the changes.

You may now exit the Play Store app now. You have modified the settings and placed the biometric securities on Play Store. Your children won't be able to purchase anything without your approval.