How To Minimize The Data Usage Of Snapchat In Android:- By default, Snapchat auto downloads snaps and videos. If you are on WiFi and at the comfort of your home, then it is totally fine. This auto download of data can result in faster draining of battery and huge amounts of mobile data going wasted. So if you are on a trip and doesn't really have a way to charge your phone every now and then, then you might want Snapchat to stop draining your battery for a while. Also, you definitely wouldn't want Snapchat to eat up all your mobile data whenever you renew the data pack. Fortunately for us, there is an inbuilt feature in Snapchat using which you can turn Snapchat into Travel Mode. While in Travel Mode, Snapchat would not consume your data and drain your battery. So what are you waiting for? Let's go on with the mission of saving your mobile data. Read on, to learn how to hack this simple trick.
STEP 1
Launch Snapchat by clicking on its icon.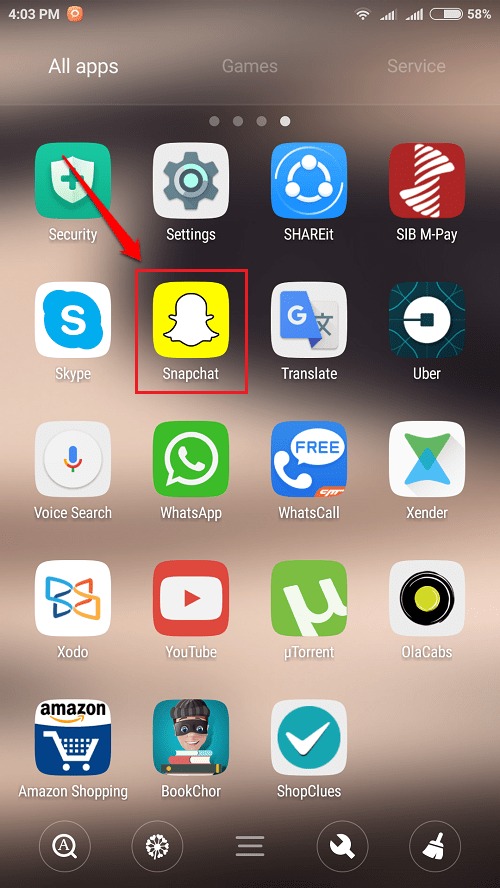 STEP 2
Click on the Ghost icon which is at the Snapchat home screen.