When someone calls on your mobile and if you were not able to receive that call, the phone lets you know about the call you missed via a notification on your home screen.
But recently, many iPhone users started complaining that they are not receiving any notification regarding missed calls on their iPhones. It has been a big problem for the users since they have to keep checking the call logs if they have missed any calls from their dear ones.
Most probably the cause could be because the setting on their iPhone meant for receiving the notification is turned off. So enabling this notification setting could easily solve this issue and you will be able to get missed call notifications on iPhones like earlier.
This article explains how you can do it using the steps given below.
How to Fix iPhone Not Showing Missed Call Notification via Settings
Step 1: Go to the Settings page on your iPhone by tapping the Settings icon once.
Step 2: Then scroll down and tap the Notification option.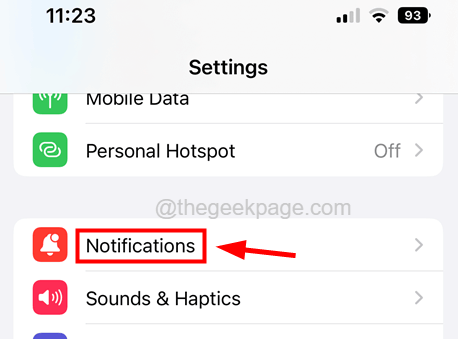 Step 3: Next, look for the Phone option from the list of items as shown in the screenshot below.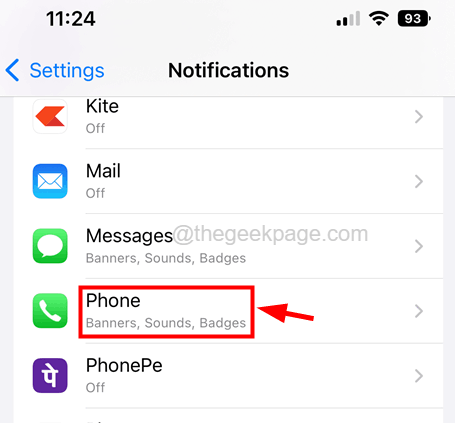 Step 4: Now if the Allow Notifications setting is disabled, then please turn it on by tapping on its toggle button once to change it to green color.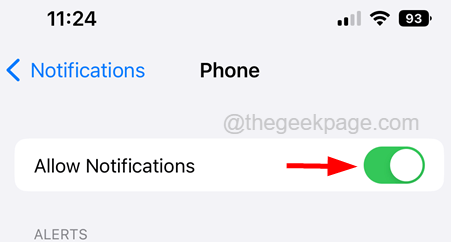 Step 5: After you turned on the Allow Notifications setting, just below that you will find the Alerts section.
Step 6: Here you are supposed to choose how you can receive those alerts or notifications and display them on your iPhone screen.
Step 7: So tap on Lock Screen, Notification Centre, and Banners also so that you won't miss them.
Step 8: Once done, also make sure the Badges toggle button is also turned on as shown in the image below.

Step 9: These changes make sure that you will receive the missed call notifications on your iPhone without fail unless you revert these changes later.