When you are trying to download a few files in chrome, sometimes chrome says 'This file may be dangerous, so Chrome has blocked it'. This might be because the built-in security feature of Chrome might have detected it to be a potentially harmful file. But if you trust the source of the file and want to download it then you can follow the below steps from the article. Let us start!
Note: It is always safe to download things from a trusted source. The file may be malware, which might be why Chrome restricts downloading.
How to disable This File May Be Dangerous message on chrome
Step 1: Open the Chrome Browser and click on the three dots at the top right corner.
Step 2: From the list, click on Settings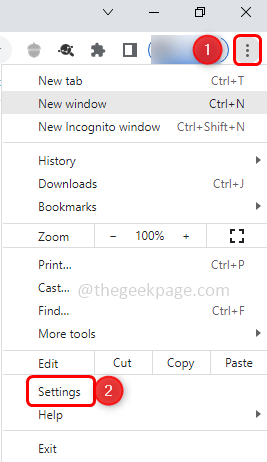 Step 3: On the left side, click on Privacy and security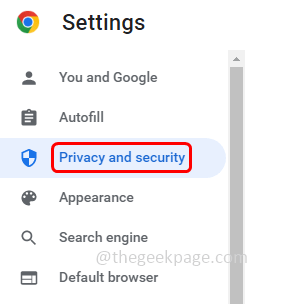 Step 4: From the right side, click on Security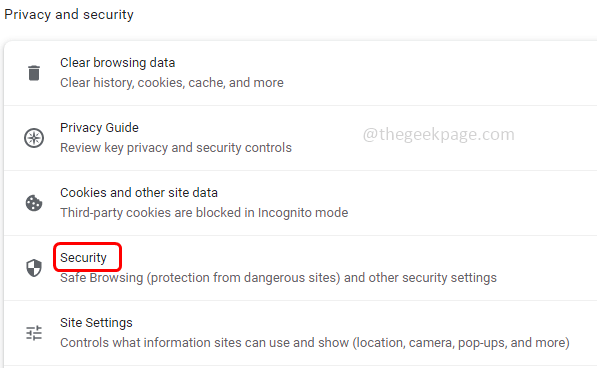 Step 5: Then under the Safe Browsing section choose the No protection (not recommended) option, by clicking on the radio button beside it.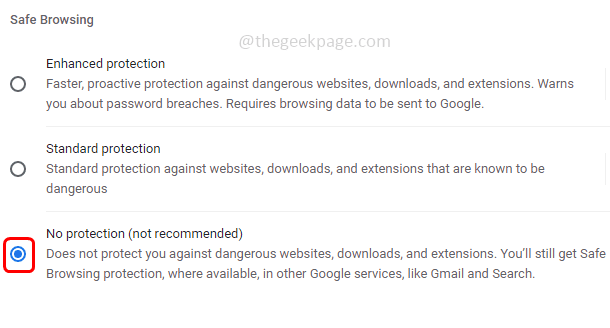 Step 6: A pop-up will appear, click on the Turn off button.
Note: By disabling this feature chrome no longer protects you against dangerous websites, downloads, and extensions. Hence Standard protection mode or Enhanced protection mode is recommended.
Step 7: Now try to download the file again, this should work and the file should be downloaded.
That's it! I hope this article is helpful to solve the issue. Thank you!!