Do you wonder why all of a sudden some of your applications are not ready to use on your iPhone and it shows only a cloud-shaped symbol under the app icon? Then there is no need to worry because you are not alone.
We have got some reports from several iPhone users about this problem where they have no idea why some of their applications installed on the iPhone are not available for use. Well! it is because those applications have been offloaded automatically by the App Store software on your iPhone.
In this article, we will show you how to remove the cloud symbol under App Icon on iPhone by changing a particular setting on App Store.
How to Remove the Cloud Symbol under App Icon on iPhone
There is an App Store setting on the iPhone that when enabled, keeps track of all the unused apps for a long time and offloads it on your iPhone. Offloading means all the data from the application is preserved in iPhone and the application is uninstalled so that users can install that application again if needed and available on the App Store.
Follow the steps below on how you can avoid offloading apps automatically by the App Store.
Step 1: Launch the Settings application on your iPhone.
Step 2: After the Settings page opens, search for the App Store option and tap on it as shown in the below image.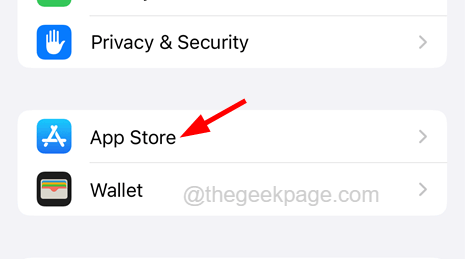 Step 3: Next, scroll the App Store settings page to its bottom and disable the Offload Unused Apps option by tapping on its toggle button as shown.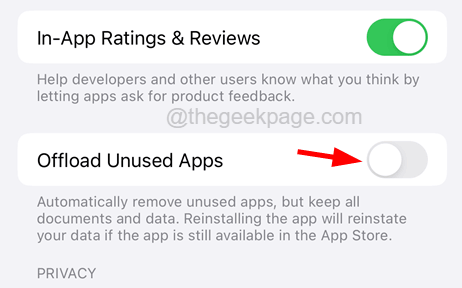 Step 4: This makes sure that all the unused apps on your iPhone will not be offloaded automatically and will be readily available to you to use.
Step 5: After doing this, you can go back to your home screen and just tap on all the app icons that were offloaded for reinstalling them.