Every laptop has a power button, pressing which for 2 seconds turns your machine off. However, accidental pressing of power button might result in unwanted data loss, as you might not get enough time to save your work. If there are kids at home, the chances of this happening at least once a day is highly likely as well! So is there a solution? What if we tell you that you can disable the power button shutdown? What if your machine does nothing when power button is pressed by you or someone else?
In this article, we explain in some very simple steps how you can easily prevent the pressing of power button from shutting down your computer. Read on, to learn how you can easily master this simple trick.
How to Disable Shutdown by Power Button
Step 1: Launch the Run window by pressing the Win and R keys together.
Once it opens, type in control and hit Enter key to launch Control Panel.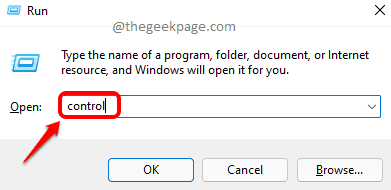 Step 2: In the control panel window, click on Category against View by option and select Small icons from the drop down menu.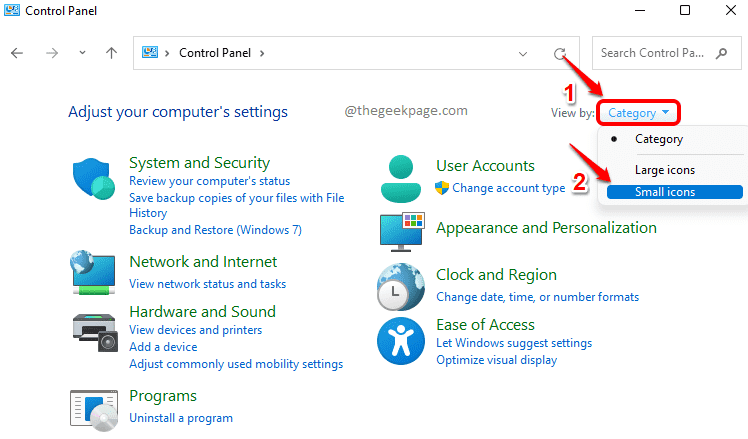 Step 3: Now from the list of control panel settings, click on Power Options.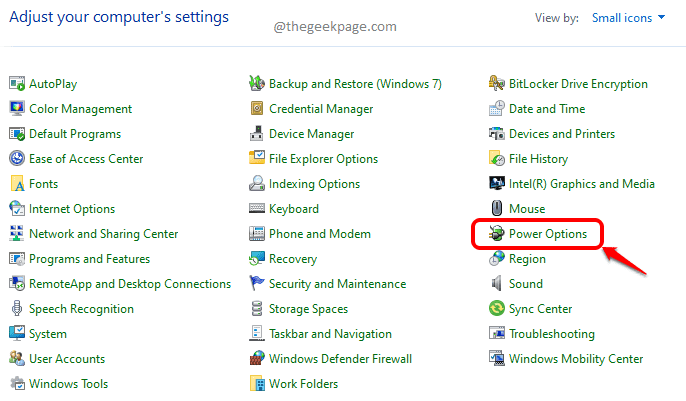 Step 4: In the Power Options window, on the left side, click on the link that says Choose what the power buttons do.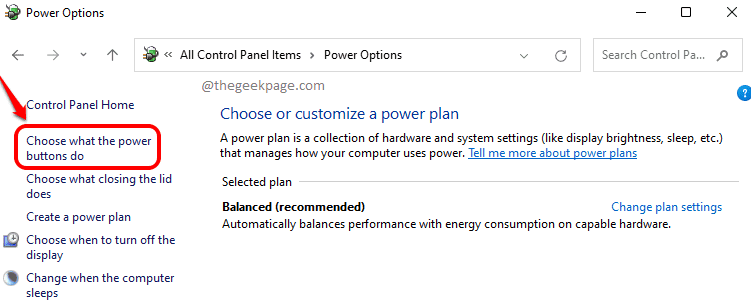 Step 5: As next, choose Do nothing for both On battery and Plugged in against the option When I press the power button.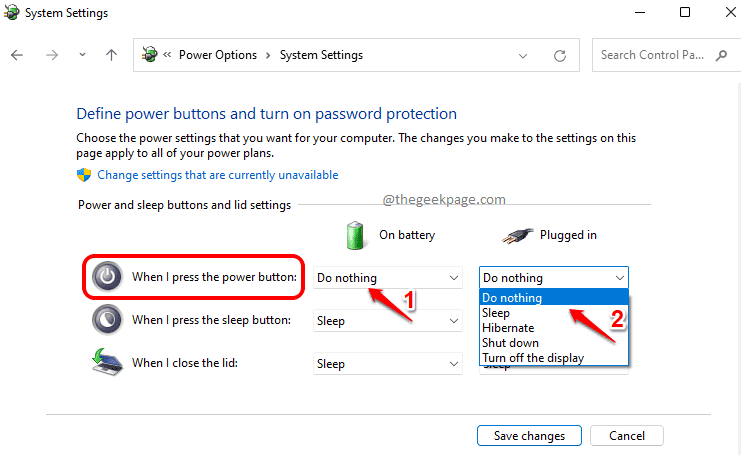 Note: The other options that you can choose apart from Do nothing option are as follows:
Sleep: If you press the sleep option, and you accidentally press the power button, your computer would go to the Sleep state. Sleep state would saves the files and documents that you are currently on, onto the RAM and then puts the machine to sleep. Sleep would keep the system running, but it would use very less power.
Hibernate: Hibernate option is same as sleep option, but it saves more power. However, the time taken to wake up from hibernate position is more compared to Sleep option.
Shut down: This option would shut your computer down if you press the power button.
Turn off the display: This option would turn your computer display to off state if you press the power button.
Step 6: Once you are done with setting both the options to Do nothing as shown in the screenshot below, click on the Save changes button.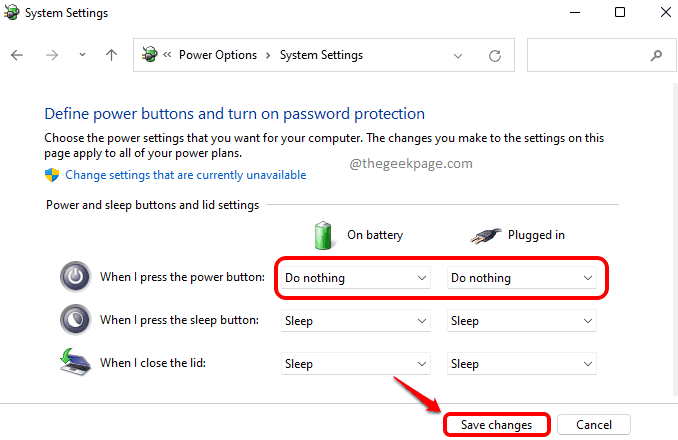 Please tell us in the comments whether you found the article useful. Thank you for reading.