While the Windows 10 is one of the most used Windows OS in the recent times, all over the world, due to its advanced features, it can also throw in some unexpected errors at random times. Once such a pesky error is "Failed to play test tone" that appears when your system audio stops working or when you try to test the sound in the Sound properties dialogue box.
This can be inconvenient if you want to change the default format for your system audio and you want to test the quality before you finalize it. However, there are quicker methods to fix the "Failed to play test tone" error in Windows 10.
Let's see how.
Method 1: By Restarting Windows Audio Service
Step 1: Press the Win + R keys on your keyboard to open the Run command.
Step 2: Type services.msc in the Run command search box and press OK to open the Service Manager.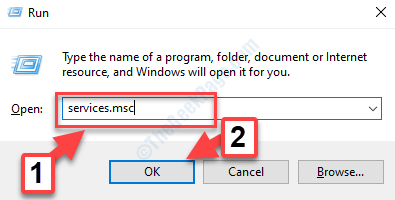 Step 3: In the Services (Service Manager) window, go to the right side. Now, scroll down and find Windows Audio from the Name list.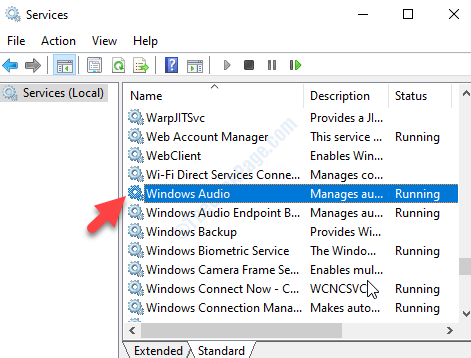 Step 4: Right-click on Windows Audio and select Restart from the context menu.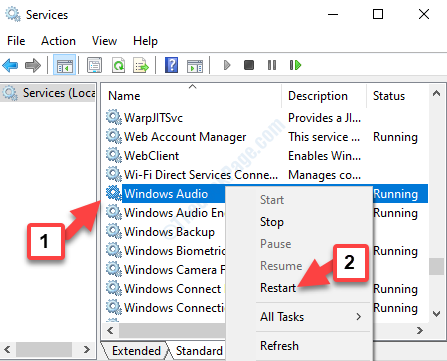 Now, try checking the audio or running the sound test, and it should be back to normal. If it doesn't, then try the 2nd method.
Method 2: Through Sound Settings
Step 1: Navigate to the Speaker (audio) icon located on the bottom right of the Taskbar.
Right-click on it and select Open Sound Settings from the right-click menu.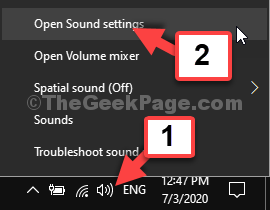 Step 2: In the Sound settings window, go to the right side, scroll down up to Related Settings and click on the Sound Control Panel (blue link) below it.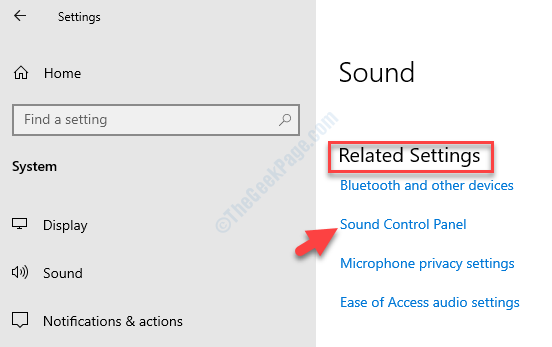 Step 3: In the Sound dialogue box that opens, under the Playback tab, select the device with which you are testing the audio and click on Properties towards the bottom of the page.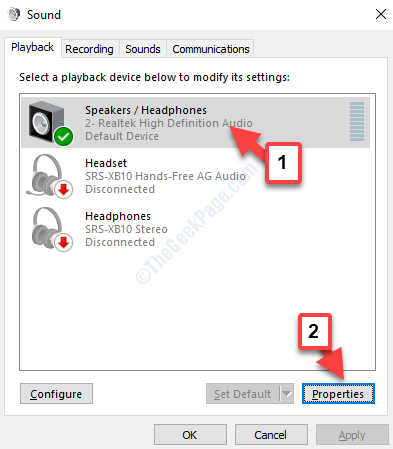 Step 4: Next, in the Properties dialogue box, select the Advanced tab. Now, go to the Default Format section and try changing the audio formats and Test them each time to check if it's working.
If it's not working, click on the Restore Defaults button towards the bottom of the dialogue box (if available/if not grayed out).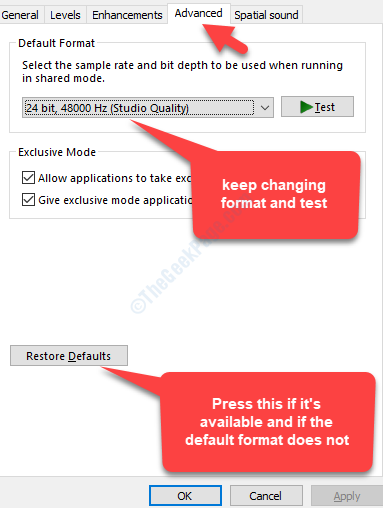 Press Apply and then OK to save the changes. You will be back to the Sound window. Press Apply and then OK again to save and exit.
That's about it. Your audio problem should now be solved and you can Test the sound freely.