VirtualBox is a free and open-source virtualization program, specially designed for both home and business use. However, it's more suitable for the business customers offering them superior performance. VirtualBox supports  x86 and  x86-64 based devices and comes with a wide range of features and is used for desktops and servers, enabling users to run different OS on a single host.
However, many users have been reporting an error while opening this software, it does not get started. For instance, whenever they are trying to open the software, it does not get started and shows an error message saying, "Failed to acquire the VirtualBox COM object. The application will now terminate". Apparently, even after uninstalling and reinstalling does not help. However, there is a solution to it, and it's quite easy. Let's find out the fix.
Solution: Through File Explorer
*Note – Make sure that you first uninstall any previous version of the VirtualBox software.
Step 1: Press the Windows key + E to open the File Explorer. Now, click on This PC on the left and double-click on the C Drive on the drive.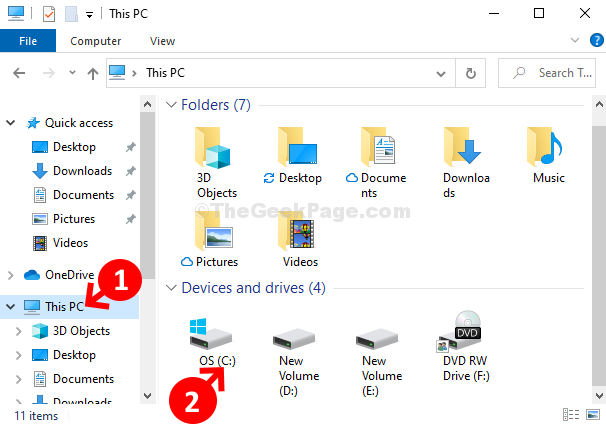 Step 2: Now, navigate to the below location step by step:
C:\Users\Your_User_Name


Double-click on Users.

Double-click on your user name. In our case, it's 

madhu

 here.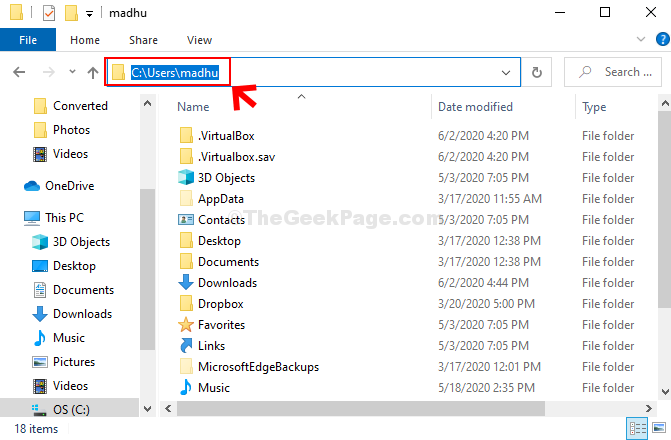 Step 3: Now, look for two folders, .VirtualBox and .Virtualbox.sav. Select both the folders, right-click and click on Delete to remove the folders.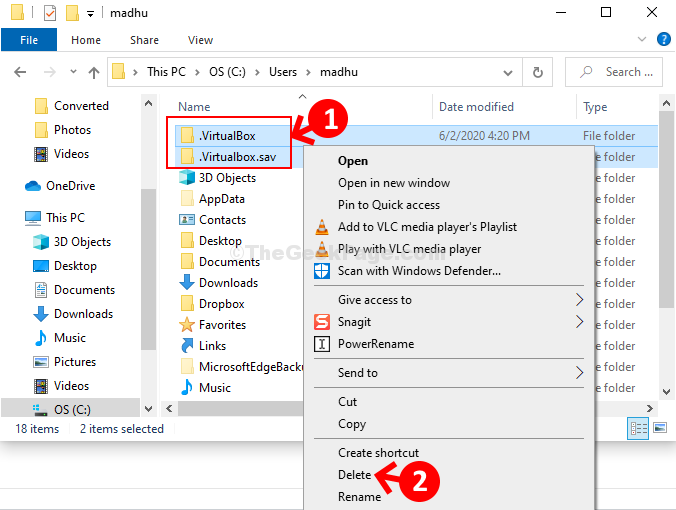 That's all. Now, restart your PC and reinstall the VirtualBox software again. It will now open smoothly.