If you are an avid gamer or you usually work on projects that require advanced graphics programs, then you must have come across  a d3dx9_43.dll missing error sometime or other. This is a very common error that occurs due to an issue with the Microsoft DirectX. It's among the many files in the DirectX collection.
One such common error that can show up on your Windows PC is "The program can't start because d3dx9_43.dll is missing from your computer. Try reinstalling the program to fix this problem". Thankfully, this can be fixed easily, let's see how.
Solution: By Installing the Latest Version of DirectX
Step 1: Go to Google and search for Microsoft Download Center. Click on the 1st result.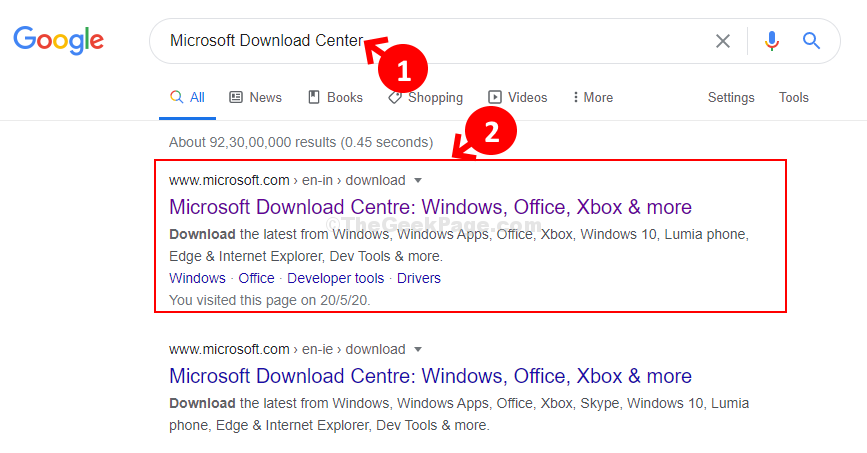 Step 2: In the Microsoft Download Center home page, go to the search bar and search for DirectX End-User Runtime Web Installer. Click on the 1st result.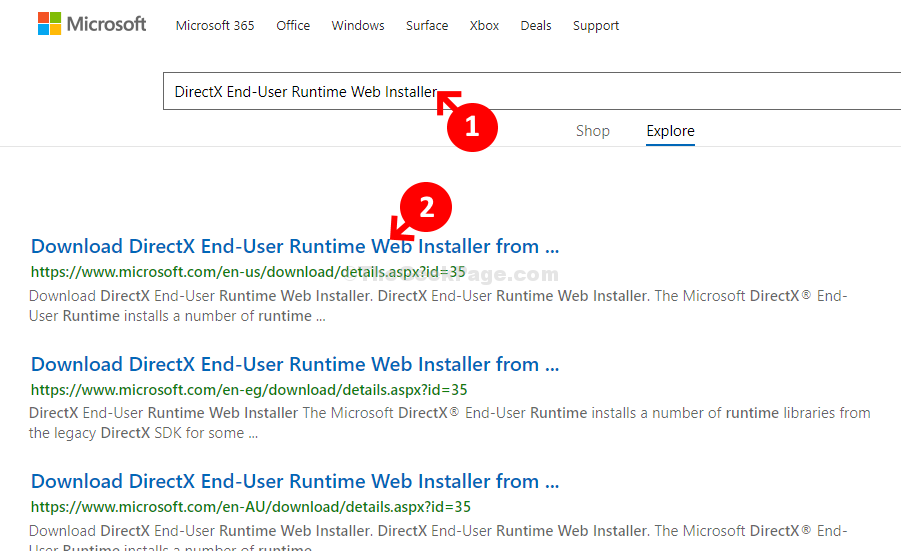 Step 3: Next, click on the red Download button and wait till the download finishes.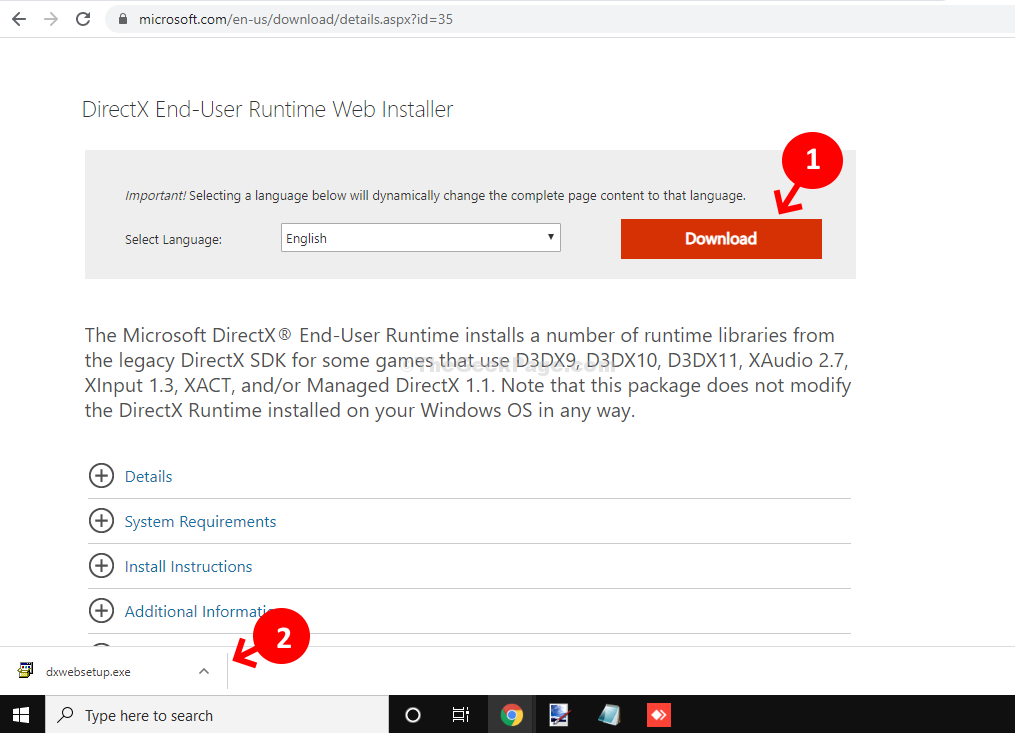 Step 4: Click on the downloaded setup.exe and once the installer opens, click on the radio button next to "I accept the agreement" and click on Next.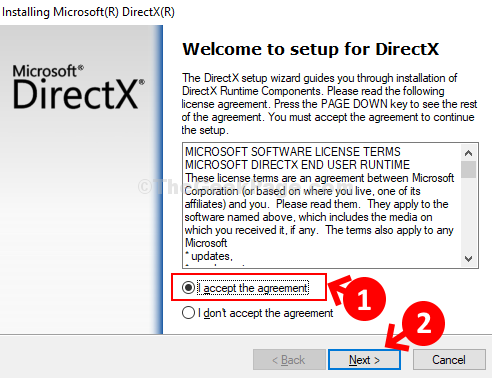 Step 5: Then follow the instructions on each page to complete the installation.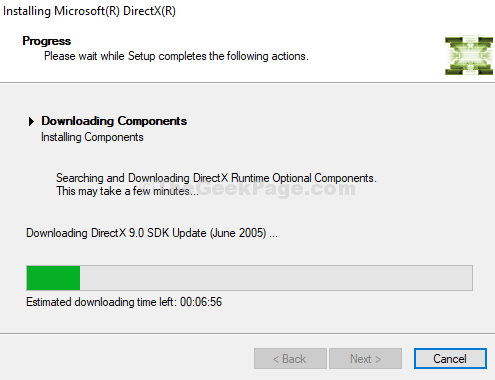 Click on Finish once the installation is complete. Now, that DirectX is installed, restart your computer and you should not see the error again.