How To Chat With Doodles In Google Hangouts:- Bored of chatting with plain text and inbuilt smileys? Well, this article is exclusively for you. You can send hand drawn smileys and weird doodles to your friends through Google Hangouts. Google Hangouts is a very popular chatting application developed by Google. Both desktop version and the mobile version is made available to the users by its developers. You can login to Google Hangouts using your Google credentials by clicking here. You need not install any extension to enable the doodle feature to your Hangouts. Just follow the steps given below and you are all set to go. What are you waiting for then? Let's get started, shall we?
STEP 1
First of all, open the chat window of the person to whom you want to send the doodle to.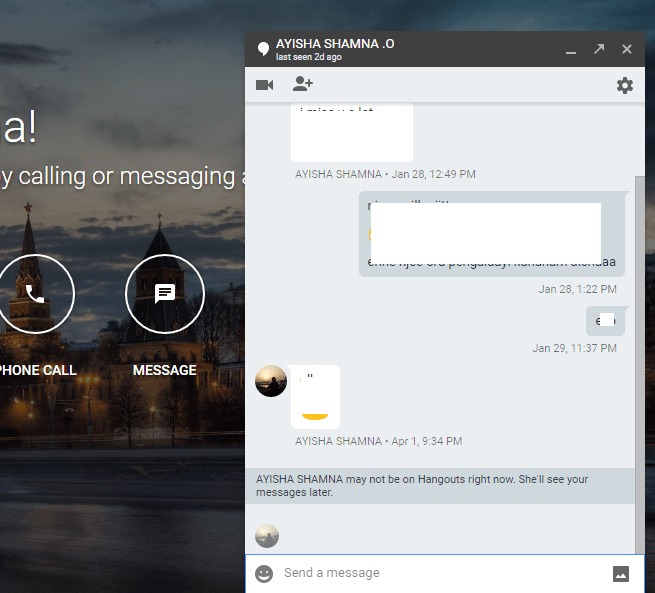 STEP 2
Now if you look at the right side of the text entering box, you will able to see a Picture icon. Wait, don't click on it. Simply move the cursor over to the Picture icon. This will unravel a hidden Pencil icon right next to the Picture icon. This is the one you have to click upon.