How to block app and game requests on Facebook:- Facebook is indeed cool and pretty awesome. It helps you connect with people around the world. Long lost friends can be found, existing friendships can be kept alive, families can stay close; the list of things that you can achieve with the help of Facebook is quite a long one, I should say. But nothing is flawless. Even though Facebook is great with all these functionalities, it often tests our patience by showering a bunch of irrelevant ads right over us. What's even more irritating is the endless games requests and app requests. For those Facebook users who are so into gaming, this can be really helpful. But for some others, this can very well be the reason even to quit Facebook. Oh! don't get to that end yet. In this article, I have explained the top two ways by which you can efficiently block app or game requests on Facebook. Read on, to learn how to get rid of the irritating requests from apps and games with a very few number of clicks.
Read : How to Block or Unblock someone on Facebook
Method 1
STEP 1
Click on the down arrow at the top right corner of your Facebook page. This will give you an expanded list of options. Find and click on the option named Settings as shown in the screenshot.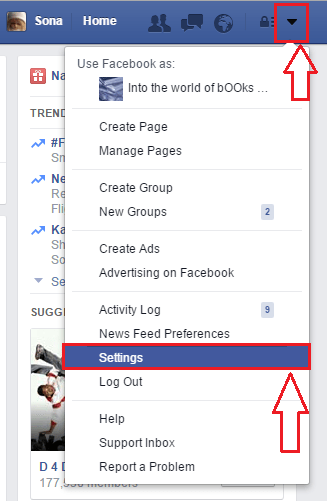 STEP 2
A new web page for Settings opens up before you. From the left pane of the page, find and click on the option named Blocking.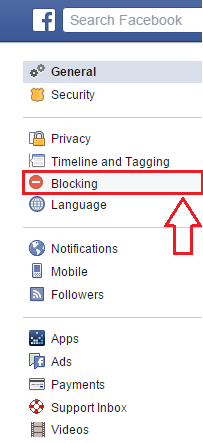 STEP 3
In the right pane, look for a section named Block app invites. Under that section, there will be a text field named Block invites from. Here you can type the name of the friends from whom you get app and game requests on an irritating level. If you block friends from sending you app and game requests, requests from them will no longer be shown to you.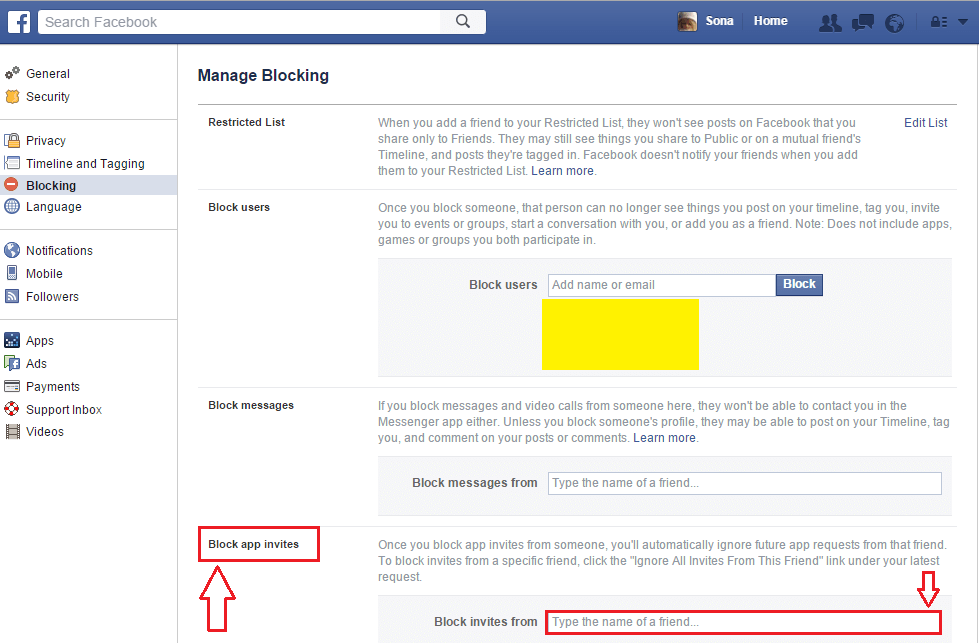 STEP 4
Now if you want to block apps from sending you requests, look for the section named Block apps. Here you can type in the name of the app or the game to block them.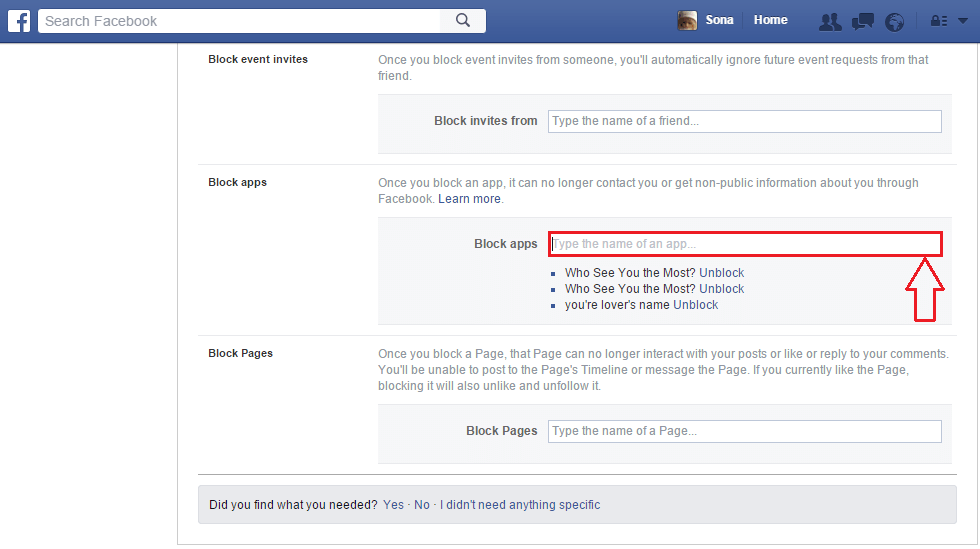 Method 2
STEP 1
In the left pane of your Facebook home page, find and click on Games as shown in the screenshot.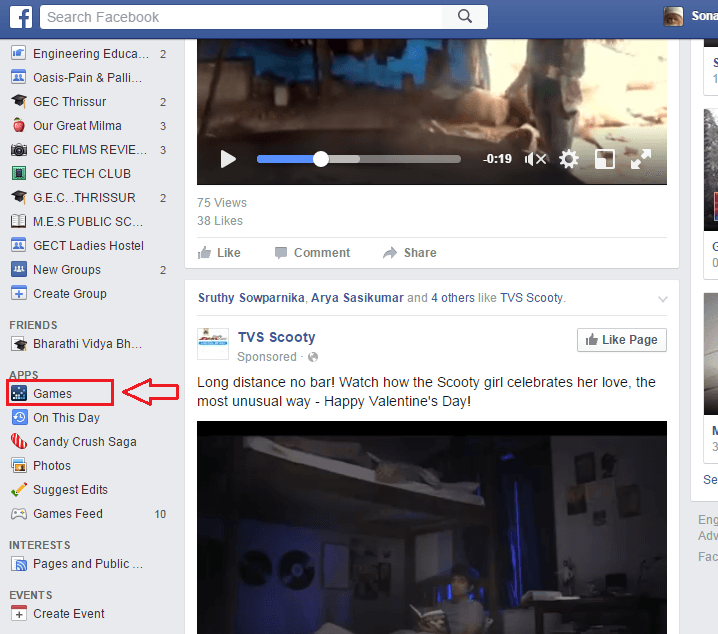 STEP 2
As next, click on the tab named Activity. Here you will be able to see all the pending requests. You can either reject a request by clicking the cross button associated with it or you can choose to Ignore all requests from a particular app or game as shown in the screenshot.


STEP 3
If you click on Ignore all, you will be given an option to block the app from sending you future requests.


Do not let pestering app and game requests take the toll on your comfort level anymore. Hope you found the article useful.