Talk of PDF (portable document files) software and the first name that crosses our mind is Adobe Acrobat. This is one of the many software that is a must-have for all desktop and laptops these days. Creating PDFs, editing, and even sharing them is a breeze with this software. While this software is undoubtedly one of the best PDF software around, it is still not affordable for many due to it's high price tag. Moreover, it's quite complex for the first timers.
Read More: Top 15 Best Free software to Watermark your PDF File
Considering the high price and complexity, there are many who look for easy and cheaper alternatives to Adobe Acrobat. Fortunately, there are many alternatives available for the Acrobat that helps people edit PDFs at a much cheaper price. There are umpteen such PDF software available online and each of one of them claim to be the best. So, to clear your confusion, we have created this list of the best Adobe Acrobat alternative for PDF that can will help you to choose the one that suits you the best.
Sumatra PDF

Sumatra PDF is a trimmed down, open source and free software that supports a whole lot of other formats also along with PDF such as DjVu, EPUB, XPS, CHM, CBR, CBZ, MOBI for Windows. It emphasizes on simplicity and minimalistic design more than having a lot of features. Designed for portable use, it comes with just a single file with no external support that helps it to work via the external USB drive.
Supported Platforms: Windows XP and later
Price: Free
Get it here: https://www.sumatrapdfreader.org/
iSkysoft PDF Editor 6 Professional for Mac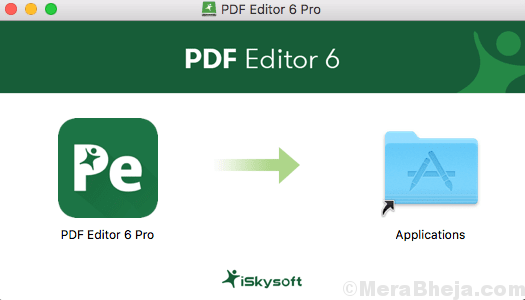 iSkysoft helps you to convert PDF files into Word files, Excel, HTML, PPT, EPUB, photos and more. What we like about this software is the interface which is easy to use making it effortless even for the beginners. Within a few minutes, you will be an expert in editing and altering PDFs.
It also comes with a bonus feature named Redaction. This helps redact/edit texts and images in PDF files and can even allow you to limit access. Using this feature, you can block private information on PDF files from unwanted access.
Supported Platforms: Windows and Mac OS
Price: Free trial available; Upgrade starts at $89.95
Get it here: https://pdf.iskysoft.com/pdf-editor-6-pro-mac.html
Foxit Pjantom Pdf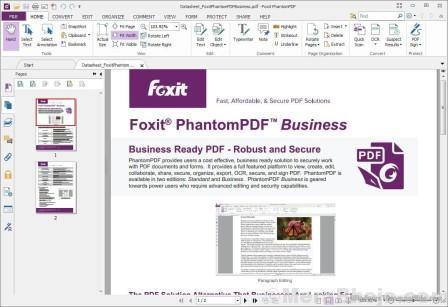 Also known as the PhantomPDF, it's available in business, standard, and education versions. It's a free and lightweight, cross platform PDF document viewer that suits the need for business, consumer, government agencies and even educational organizations. It's a compact yet super-fast software that helps you to open, view, sign and get a print of any PDF file. What's interesting is that it's the only PDF reader that offers a full creation solution in high volume while offering the PDF creation facility for all desktops. What's more? It also comes with a complete protection against any security concerns, helping to keep your system safe.
Supported Platforms: Mac OS X, Windows, Linux, Android iPhone, iOS
Price: Free
Get it here: https://www.foxitsoftware.com/
Nitro Pro 9 (Windows)

Nitro PDF is a lot similar to the Acrobat PDF reader and is perhaps one of the best alternatives to Adobe Acrobat. It allows you not just to create PDF, but also to add, shuffle, and delete pages. You can also create bookmarks and links helping you fill forms. Bonus – it allows you to add comments and different other markup options to the documents. You can even secure your PDF using a digital id.
Once installed, this software adds a PDF printer to the printers list in the PC automatically thereby, making the PDF creation as easy as printing a file. Nitro comes equipped with some of the pro features that are available only in the paid version of Acrobat. It's an easy to use and easy to understand software especially for the people familiar with MS Office.
Supported Platforms: Windows 10, 8.1, 7, XP.
Price: Free version available; pro version starts at $$159/user
Get it here: https://www.gonitro.com/pdf-reader
Evince