While Windows is already equipped with a default volume mixer, there are times when you need advanced effects for an enhanced experience. An audio equalizer is what you need to change the balance of the bands (the set frequencies) to get the desired sound effect.
So, whether you want to enhance the bass of the dance music, or boost the treble, an audio equalizer for Windows enhances the sound quality drastically. To meet your sound needs, there are plenty of audio equalizer apps available online that can help you to balance the frequencies in a jiffy.
To make your job easier, we have handpicked some of the best Windows Equalizer apps.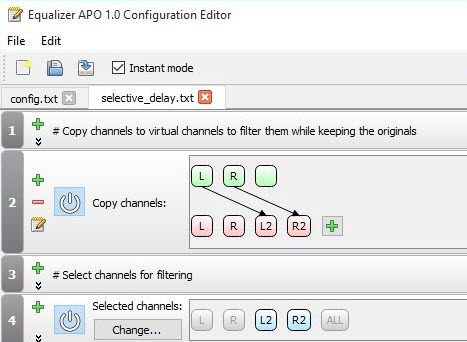 An open-source graphic equalizer, Equalizer APO is specially designed for Windows platform. It's an extremely easy to use program that comes loaded with some fantastic features and is available to download for free. It's lightweight and consumes minimum system resources, therefore, ending your worries related to CPU space.
Features:
It offers endless filters for an enhanced effect.
Works with a long list off channels.
Reduced latency, and hence, quicker response time allowing it to work seamlessly with interactive applications.
Minimum CPU consumption.
Customizable user interface.
Supports the VST plugin and works with Voicemeeter.
Price: free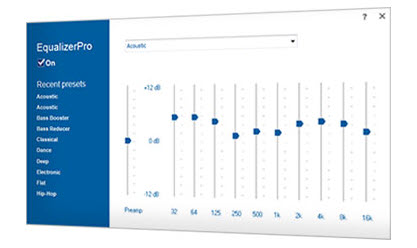 Boosted sound quality is what we all desire, but finding the right equalizer app may be tough. But, with Equalizer Pro, you can get the desired sound quality for your favorite applications.
Features:
Equipped with 10 band equalizer that offers more power to you over tone and pitch.
It allows you to toggle the bands, move them up and down, and explore the effect it makes on the sound.
The bass boost effect intensifies the low sound frequencies without covering it and offering an even clean boost.
Comes loaded with more than 20 presets especially suited for the widespread listening modes.
It allows you to create your own presets that can be used with different programs.
Offers preamp volume control that can amplify the low tones and improves the overall audio output without adjusting each band separately.
Features user-friendly design that's easy to use, allowing you to switch the program on and off, effortlessly.
Price: 7-day trial period available; upgrade starts from $29.95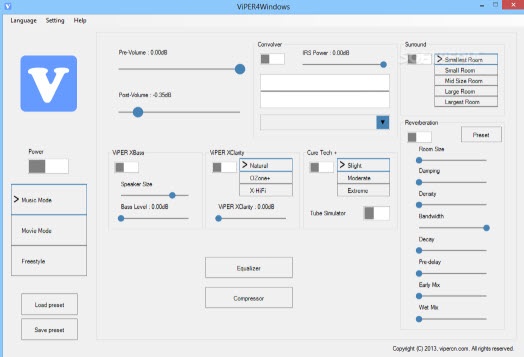 If you are looking for an equalizer that's totally free of cost and yet impressive, it has to be Viper4Windows. This open-source Windows audio equalizer comes with a whopping 18 bands. The range of the band extends from 120dB to 13dB. Yes, it's that splendid and all for free.
Features:
It allows you to create customized profiles or make use of the presets available from plenty of options.
Option to get the room size you are listening in, and the program tweaks the surround sound effect based on that.
Offers added boost effect to the low tone sounds and that's also customizable.
The distortion control feature lets you select from three presets or make use of the slider that helps adjust the control in decibels.
Using the reverberation settings, you have control over the bandwidth, audio damping, decay, density, and so on.
Price: free