Love watching those funny GIFs on popular social media platforms like Twitter or Facebook? In fact, we find GIFs on almost every topic including festivals, special occasions, different emotions, and so on. You can either choose to use the built-in GIF feature on Facebook, WhatsApp, or Twitter, you can also download different GIF packages for Android, or iOS and use them as per your convenience.
What is GIF?
Introduced in the late 1980s by one of the prominent commercial online service in the United States (CompuServe), GIF (Graphics Interchange Format), was later taken over by AOL.
Advantages of Using a GIF Image
GIFs are a new revolution in the field of visuals that make it easier to express a situation just like the emojis. From funny expressions to marketing strategies, there's a GIF available for every emotion. GIFs offer that visual pleasure that you wouldn't otherwise get with normal pictures or even the emojis.
GIFs are perfect to draw the interest of those clients who are visiting and browsing your website. Therefore, these graphics are perfect to add to your web pages, chiefly where there is a lot of content. This helps break the monotony of the content with some visual addition.
These images also make a big impact on the branding of a business where it not only emphasizes on expressing emotions in association with emojis, but also to brand the business, products, or services.
Importance of Animated GIFs
Animated GIFs have gained a lot of traction in recent times since they can demonstrate the matter instantly. These are the type of GIFs that grab the most attention of the buyers and are capable of closing a sale.
While creating an animated GIF may sound a tough task, it, in fact, does not need to burn a hole in your pocket to insert this in your content. There are many GIF makers available online to help you create GIFs for your marketing strategy. We have shortlisted some of the GIF makers based on the range of tools they offer and your budget.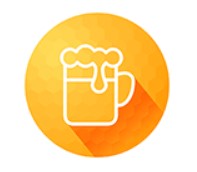 This app is specifically for the Mac users, where all they need to do is to buy and download the app on Mac OS, and then make use of it on the system as and when required. This app also allows the users to convert parts of videos to GIFs.
It comes with a responsive interface that offers easy to follow steps. It allows you to edit the memes with pictures, add image filters, overlay texts, and more. If you are planning to make preview animations for lengthy videos that can be used on platforms like blogs, Instagram, Pinterest, etc., this app is perfect for that purpose.
Price: $4.99

Giphy is especially known for its GIFs that are tailor-made for search engines. This leading GIF provider features promotional content from some of the prominent brands that include Pepsi and Calvin Klein. Moreover, you can also add your own GIFs to the library in the form of video clips.
The best part is, you can look up for GIFs from the wide range of categories that includes numerous emotions, and animations. It also allows you to create GIFs by either uploading images of your own, or by using videos picked up from different websites like YouTube, Vimeo, etc.
In fact, it allows you to use unlimited images along with current GIFs while you are creating GIFs and till the time the GIF created is not more than 15 seconds long. Here, it's important to remember that the video GIFs can only be upto 10 seconds. As far as uploading GIFs and video clips is concerned, the size should be max upto 100MB.
You can also choose from stickers, and artists, plus they offer different apps. They also feature something unique like the Giphy labs that offers its chrome extension, animated screensavers, API, Giphy search app, Giphy TV, Giphy Cam and so much more.
Price: free

It's a part of Giphy but specifically developed for Mac users. This tool helps Mac users create GIFs easily and efficiently. It's a simple yet powerful app that's available for free and user-friendly. Its ease of use allows everyone to try their hands on it like even the beginners.
Once you have downloaded and installed it on your Mac, it helps you create GIFs in just a few clicks. Its user-friendly nature allows you to start the app in just one click and stop the app in one click. You can insert captions, alter the size for export, and so on. You can also reduce the clip size to fit a certain frame if required. It also allows you to upload in just one click and then share it with your friends or store in your GIPHY account.
Price: free


This app allows you to screenshots that can share instantly and conveniently search later. While it's more of a screen capture tool, it also allows you to take a screenshot and save GIFs and videos using this tool. This free program allows you to take screen captures and convert them into eye-catching visuals like GIFs and share it with your friends. It allows you to be creative with your captures and use them for a various business-related purpose.
You can capture instantly by simply clicking and dragging to choose, then release it as it copies a new link. You can then simply paste the captures for them to be seen apps or websites. It also offers automatic tagging that helps you to quickly find your captures.
Price: free


This one's simple and easy to use GIF maker that also helps you with toolsets for fundamental editing capabilities for animated GIFs. The set of processing tools allows you to not just create GIFs, but also perform some basic edits like crop, resize, optimize, reverse, and even add some effects to the GIFs. You can even split and merge more than one GIFs.
Ezgif comes with excellent file size or count cap and therefore, you can create upto 400 image-based GIFs. The cap on total file-size of the image GIFs is 30MB. Likewise, the cap on video-based GIF conversion and for image editing after the upload is upto a maximum of 60MB. However, since, it does not save the images, you must download the GIFs once you are done with the conversion.
Price: free


Powtoon is primarily a video and presentations maker that helps you create some really attractive videos and presentations which can be transported over to YouTube. While it's typically not a GIF maker, it does help you to create effective marketing-based videos that have the power to attract, demonstrate, and sell your products and services to the prospective customers.
You can also leverage the ready-made templates offered by the program that looks outright professional and helps you create superior-quality videos. All you need to do is to select your look from the five animation themes, and arrange the characters, layouts, backgrounds, and objects to create your story.
Price: $59 per month


Gimp is basically an online image editor that not only lets you edit pictures but also allow you to create GIFs and video slides. Whether you are a graphic designer, an illustrator, scientist, or a photographer, this free and open source image editor is a cross-platform program is handy for all.
It also offers a wide range of third-party plugins and many customization options that boosts your productivity further. Besides, it offers some really good tools for high-quality image manipulation that helps you retouch or restore your creativity. From helping you to create icons or graphical design elements to art for user interface components, it offers a lot more for you to be creative.
It offers a high-quality structure for scripted image manipulation while it supports multiple languages like C, C++, Python, and more. In addition, it's also known for providing top-quality features for color management that ensures highly accurate color reproduction all over digital media as well as printed media.
Price: free and open source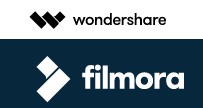 This is one of the most trusted software in the field of film and GIF making. It's easy to use and offers a wide range of features that help you with all your designing requirements for your blog and website. With over 100 features only for visual effects and total control over the sound and video settings, this is definitely worth a try.
It's user-friendly, allows you to create image-based GIFs, also video-based GIFs from different video formats like AVI, MPEG, WAV, DAT, EVO, MKV, MP4, WMV, etc., lets you edit GIF with usual editing actions like crop, rotate, color correction, merge, and speed up/down, and also lets you edit and enhance the GIFs by adding texts, subtitles, and amazing effects.
All you need to do is to drag and drop images or videos to the interface, and then follow it up with some usual editing like deleting unnecessary sections form the content modify the speed of the video (up/down) or include some transition if required, and finally, press the "export" option to convert the content into GIF.
Price: free trial available; upgrade starts from $39.99/year


Animaker offers different types of videos (6 styles) for every project and medium. Whether you want a demonstration video or animated infographics, the tool offers all by making use of the templates to create videos based on your specific goal. The 6 video variants can be worked in combination to now create 720 different varieties of animated videos.
Price: free trial available; upgrade starts from $12/year


Previously known as GoAnimate, Vyond is another great GIF maker that comes in the form of a web application. This app is especially useful for those who want to make cartoon videos. It allows you to create videos effortlessly with built-in templates, props, sounds, etc.
The tool is specifically helpful for business purpose as it helps train the employees and accordingly help them convert sales more efficiently. It basically helps increase business productivity with its affordability. For instance, the collaboration feature is especially useful while collaborating with a larger team.
Price: free trial available; upgrade starts from $299/year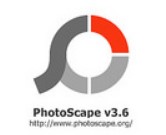 This free image editor offers a fun approach to the entire image enhancing process. It's also extremely easy to use and allows you to fix the selected photos. While you can view the images in your folders and create a slideshow, you can also use its range of editing tools for adding text, cropping, resizing, white balance, backlight correction, blooming, filters, and much more.
The batch editor that helps edit multiple images at once, option to attach different photos horizontally or vertically to create a single image, splitting photo into many pieces, combine different photos on the page to the frame to generate a single image, conversion from RAW to JPG, are some of its other major features.


Imgur is one of the leading platforms for viral images and memes that include animated GIFs also. They not only have a large collection of attractive GIFs which you can add to your content on your blog or website or social media platforms, but it also offers a neat feature that allows you to convert your video clips to 15 seconds GIFs, in a matter of seconds.
All you need to do is to enter the video URL of max.1GB and also a 15-second capture (the portion you want to be converted o GIF), and the app would take over from there. In addition, you can also add your own custom GIF of file size max. upto 200 MB. However, if it's a large-sized GIF, it automatically gets converted to the program's very own GIFV format. So, Imgur is basically very useful for those who are looking to convert their video into a 15 seconds animated GIF.
Price: free
Conclusion
Making captivating GIFs using images and videos is an art that needs some professional assistance. The GIF makers not just help you to make your creativity come alive with the photo or video GIFs, but they also make sure that they look professional for your business type. So, pick anyone from the above list of the best GIF-makers and get going with your imagination.