How to Use your Android Device as a Microphone with Wo mic:- This post introduces before you an innovative application called WO Mic. WO Mic can make your Android device function as a microphone. It comes handy when the microphone in your computer is damaged. You don't have to waste your money buying a new one. You can use this application for talking or voice recording. Also the lag is connection is too negligible to be of notice. So here's how to install WO Mic and use it.
How to Use your Android Device as a Microphone
First up, you have to install WO Mic in your Android device.
Visit Google Play and install WO Mic app.
Windows users must install WO Mic drivers and the client setup program.
You can download them at the links given here.
In Mac, additional drivers are not required. You've to simply install the app.
Open the app in your Android device.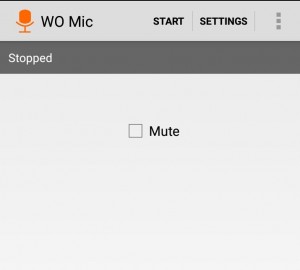 Tap on SETTINGS. Then tap on Transport.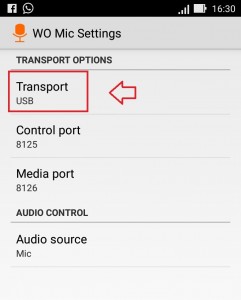 Three options will pop up. Tap on Wifi.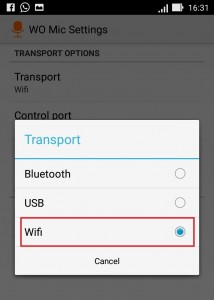 In the home screen, you will see an IP Address. Write down this IP address somewhere. You will need it later on.

Open WO Mic in your computer. Click on Connection. Then click on Connect.

A Select transport option pops up. Choose Wi-Fi. In the corresponding box provided, enter the IP address you had written down before. Click OK.

Select Options. Click a tick on Play in speaker.

Wait for a few seconds to get the connection.

Once connected, on the bottom-left corner, it will show the status as connected.
When you're done, Click on Connection. Then click on Disconnect.

WO Mic also has an auto reconnect option so that it connects on its own. The set up and installation is quite simple. Give it a go!