How To Turn Your Android Phone Into A Portable Hotspot:- You are some place far away from your home, having no active Internet connection, and you just can't live without going online from your laptop. There are no sources of WiFi, nothing. All you have is your Android phone and a working data pack. Oh, did I say all you have? Well, that's all you need to solve this little problem of yours which apparently appears to be too big. You can easily convert your Android device into a portable hotspot and connect your PC to it. Wondering how? Read on, then.
See also :How to share your laptop internet data by creating a wi-fi hotspot
STEP 1
First of all, launch the Settings app in your Android Phone. Now under the tab All Settings, find and click on the option named More. Take the following screenshot as a reference.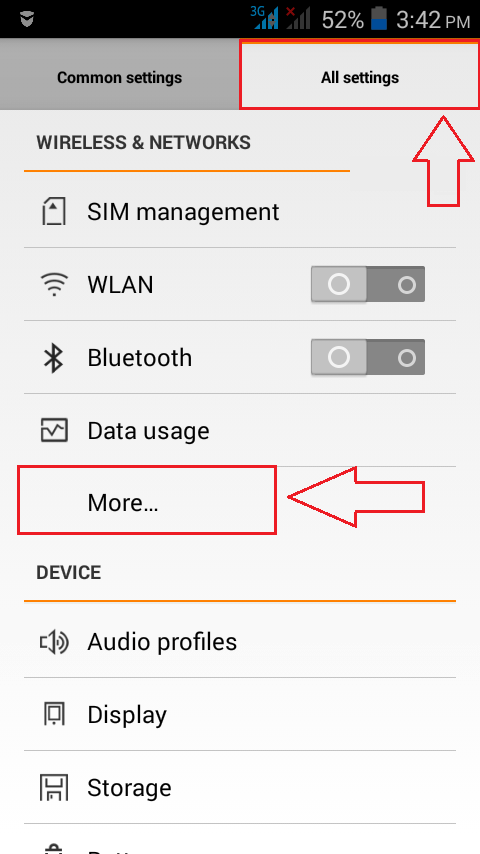 STEP 2
A new activity for Wireless & networks opens up before you. Find and click on the option named Tethering & portable hotspot.