Are you seeing 'SEC_ERROR_UNKNOWN_ISSUER' error code in the Firefox window? If you are seeing this error, then you can't access any website using Firefox, unless you fix this issue. The main culprit behind this problem is security.enterprises root certificate, which when disabled causes this trouble.
Workarounds–
1. Close any opened instance of Mozilla Firefox on your computer. Launch Firefox again.
2. Temporarily disable the antivirus and firewall on your computer. Try to open any site from Firefox. Check if it works.
Simply follow these steps to fix the issue by enabling the particular root certificate-
Fix 1 – Enable 'security.enterprise_roots.enabled' in Firefox-
Follow these steps-
1. Open Mozilla Firefox on your computer.
2. In Firefox window, copy-paste "about:config" in the address bar and hit Enter.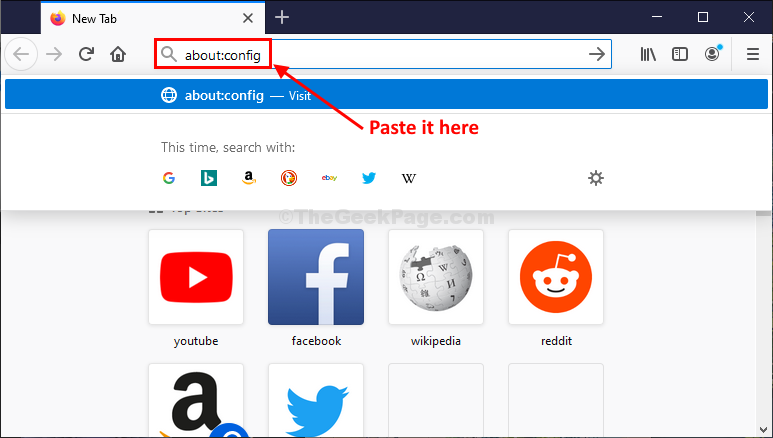 3. Now, you will receive a message of caution. Click on "Accept the Risk and Continue" to proceed further.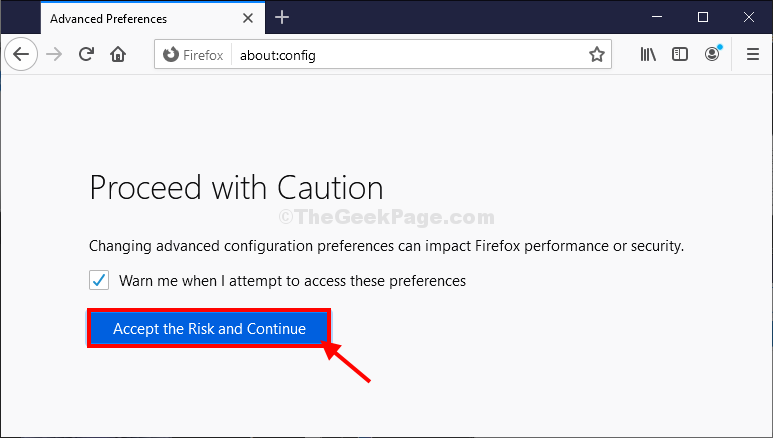 Advanced Preferences tab will be opened.
4. In the Advanced Preferences tab, click on the Search box and type "security.enterprise".
5. In the search results, you will notice "security.enterprise_roots.enabled" and the status of it, normally stating "false".
6. Click on the arrow sign of the particular option to switch its value to "true".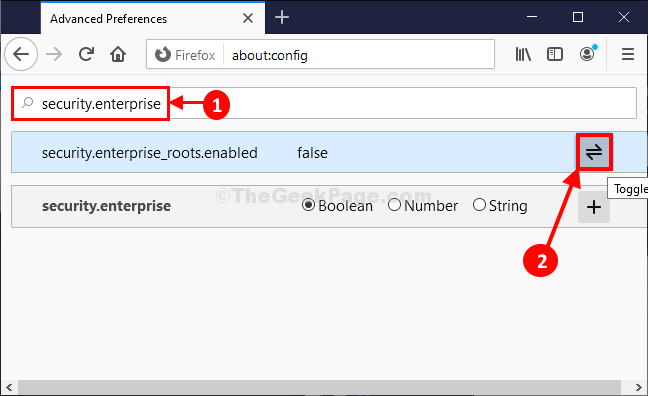 7. Click on the home icon just beside the address bar to go to the homepage on your browser.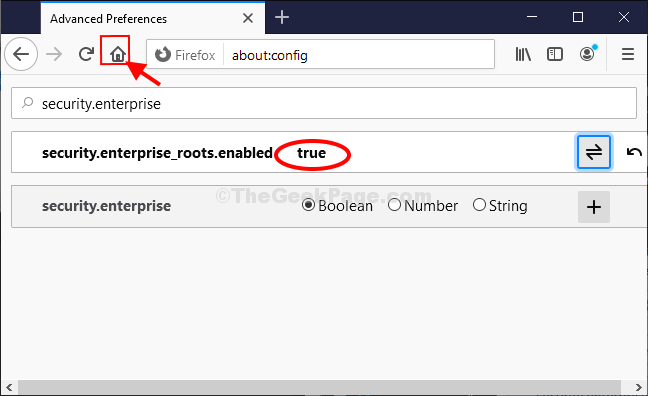 That's it! Try to open any website on Firefox.
Fix 2 – Refresh Firefox
1 – Open Firefox Browser
2 – Click on 3 horizontal bars styles menu
3 – Now, click on Help

4 – Click Troubleshoot Mode

5 – Now, click on Restart

6 – Click on Refresh Firefox
7- Again Click on Refresh firefox finally
8 -Click Next
Your Firefox will be refreshed with a new Profile folder
Fix 3 – Disable Proxy
1 – Search change proxy settings in Taskbar search box
2 -Now, click on it

3 – Now, turn Off manual Proxy setup

Now, try using Firefox again
Fix 4 – Disable Firefox extensions
1 – Open Firefox
2 – Copy and paste the path below in Firefox address bar and Hit Enter key from keyboard
about:addons
3 – Disable all extesnsions and relaunch Firefox again

You will not face this error again. Your problem should be solved.