Several iPhone users have complained that they have been receiving many iMessages and Facetime calls from someone with whom they are not familiar. They have been observing this for a long time and this is making them anxious as to why they are getting someone else's Facetime calls and messages.
This issue can occur on any iPhone although this is not a technical fault within the iPhone. This probably occurred because of signing in to your iPhone with someone else's Apple ID and therefore, you are receiving calls meant for them. The simple solution would be to check whether you are signed in using any other Apple ID other than yours and if yes, log out and then sign in with yours.
In this article, we are describing how you can resolve this issue on your iPhone.
How to Fix My iPhone Receiving Unknown iMessage and Facetime calls Issue
Step 1: Open the Settings page on your iPhone by tapping on the settings icon from your home screen.
Step 2: After the Settings page appears, click on the Profile Name on top of the settings page as shown below.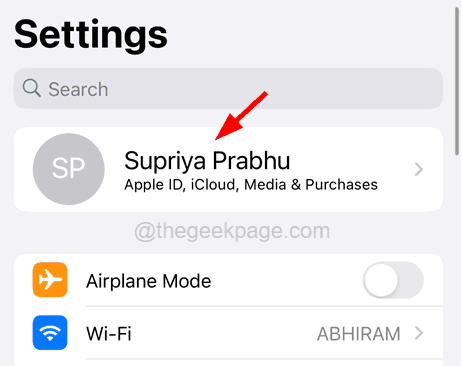 Step 3: Here you will find the Apple ID with which you have logged into your iPhone.
Step 4: If this Apple ID is not yours, please scroll down the page to the bottom and click Sign Out.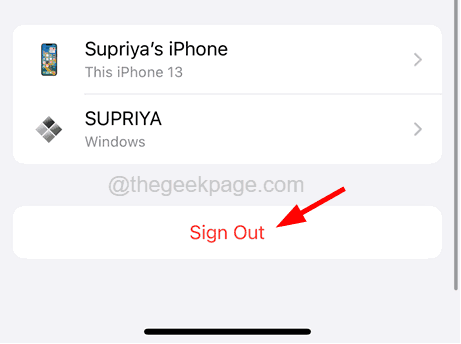 Step 5: In the popup window that just appeared on the screen, enter your iPhone password and click Turn Off at the top right side corner as shown below.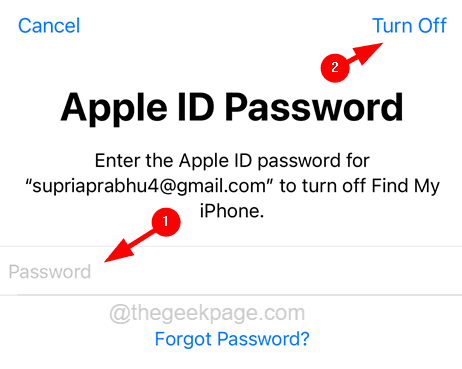 Step 6: Next, if you want a copy of any of the following options like Contacts, Health, and Keychain, please tap on its toggle button to enable it.
Step 7: Finally, click Sign Out.

Step 8: After you are signed out of your iPhone, click Sign in to your iPhone and follow the onscreen instructions to log in.

Step 9: If in case you are signed in using your own Apple ID and still receiving someone else's messages and calls, you need to again go to the Settings page.
Step 10: Then scroll down to the Messages option from the Settings menu and click on it.

Step 11: After that, click on the Send & Receive option as shown below.

Step 12: On this page, you have to make sure there are no other phone numbers, or Apple IDs saved.
Step 13: If you find someone else's phone numbers displayed, please remove or unselect them.
Step 14: Now go back to the Settings page.
Step 15: Then click on the FaceTime option from the settings menu list.

Step 16: Here also, you have to ensure the Apple IDs and phone numbers that are shown are yours.