Always in doubt whether your facebook account security is compromised or not? Or let's say you logged into your facebook account from a friend's phone or PC. But you forgot to log out. Wouldn't you love it if you could remotely log out from that device? Of course, isn't it? We have a single solution for all your problems. Dive into the article to learn all about this simple hack.
STEP 1
Log into your Facebook account. Now locate the down arrow right next to the lock icon located at the top right corner of your Facebook window. Click on it to find the Settings option. As next, click on it.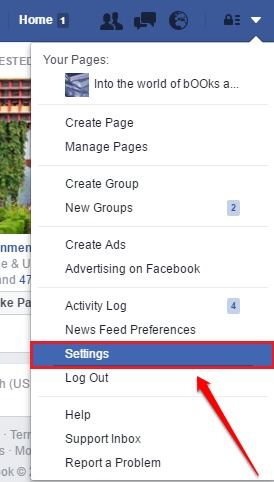 STEP 2
You will be taken to the Settings page. Click on the Security tab. Now in the right window pane, find a section that says Where You're Logged In. Click on the Edit link associated with it.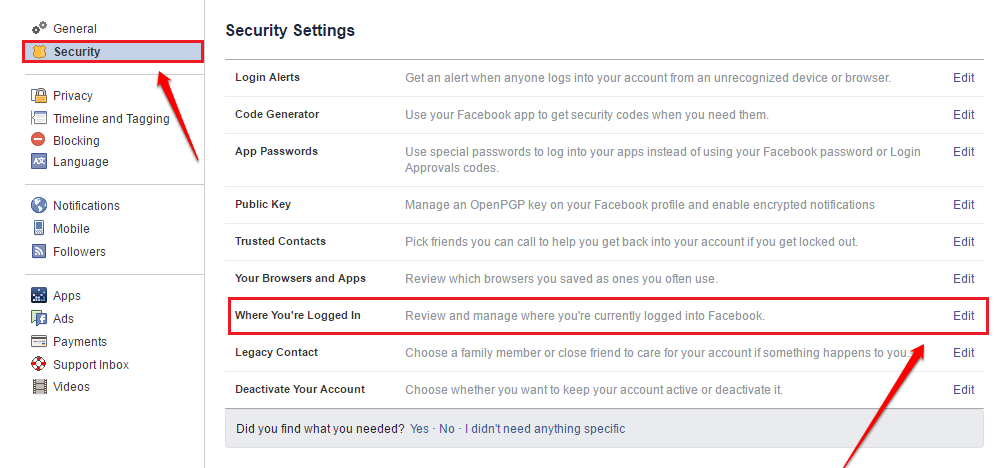 STEP 3
Here you will be able to view all the sessions that you have as currently active. You can end a session by clicking on the End Activity for that session. You can check whether there are any unknown devices in this log. That way you can make sure that no one has logged into your system.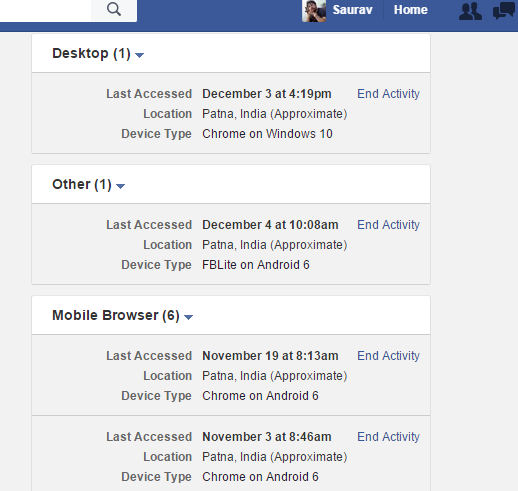 How to get Login alerts on your email
If you want to be a little bit of assurance that you will be notified if someone else logs into your account, you can activate the login alerts. For that, click on the Login Alerts as shown in the screenshot.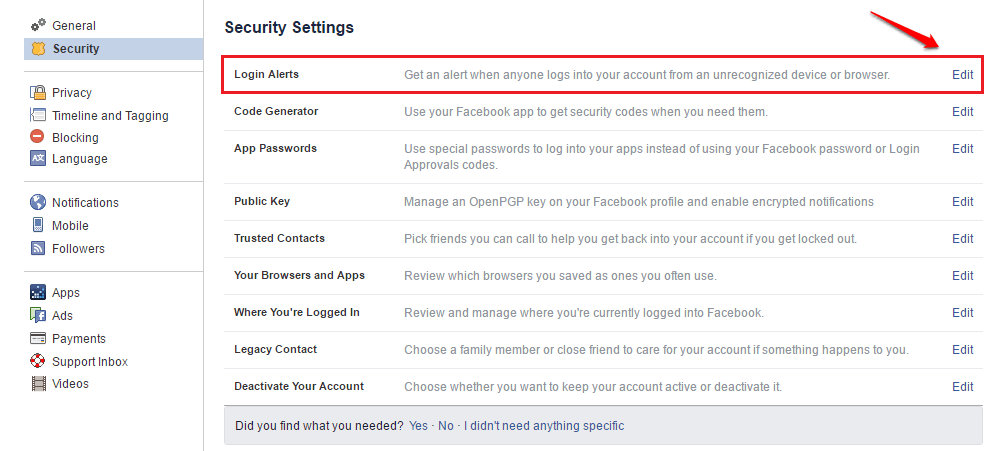 How to get email login alerts on your email
Now you can decide where to get the login alerts. You can even add a mobile number or a new mail ID.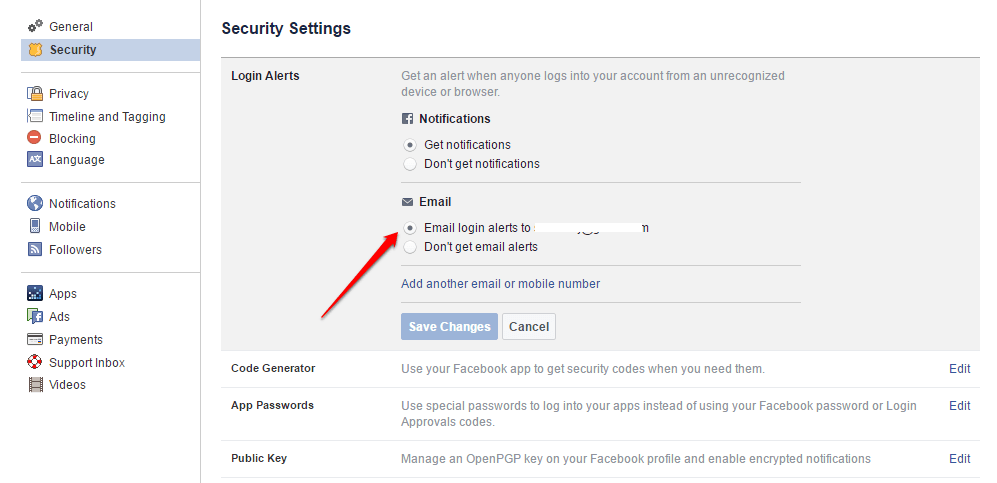 Make your Facebook account secure today itself. Hope you found the article useful. Feel free to leave comments if you have any doubts regarding the article. We would be happy to help.