High network speed has become a mandatory requirement whether you are working from a remote location or at your workplace. Do you want to increase the network speed without buying a higher package? You are just at the right place. In this article, we are going to discuss how to uplift your network speed without upgrading your current bandwidth level. You just need to tweak your registry a bit and the network speed will increase.
How to increase the internet speed with one setting tweak
Simply follow these instructions to tweak the value of the IRPStackSize value in the Registry Editor.
1. Press the Windows key+ Q keys together. Now, type "regedit" in the search box.
2. Then, tap on "Registry Editor" from the search results to access it.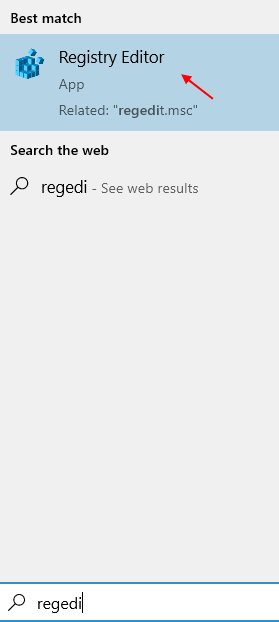 NOTE –
Any unaccounted changes in the Registry Editor may lead to an unstable system, even this may do irreversible damage to your computer. We request you to make a backup of the registry on your computer.
Once you have opened the Registry Editor, click on "File". Then click on "Export" to make a new backup on your computer.

3. After taking the backup of the registry keys proceed to this location on the Registry Editor screen –
Computer\HKEY_LOCAL_MACHINE\SYSTEM\CurrentControlSet\Services\LanmanServer\Parameters
4. Now, on the right pane of "Parameters" try to look for an "IRPStackSize" value.
[ If you can find the "IRPStackSize" value on the right-hand side, skip these steps and go to step 5.
But, if you can't find the "IRPStackSize" value, you have to create a new DWORD Value.
a. Simply right-click on the space on the right-hand side, and click on "New".
Then, choose the "DWORD (32-bit) Value".
b. Rename the new key as "IRPStackSize".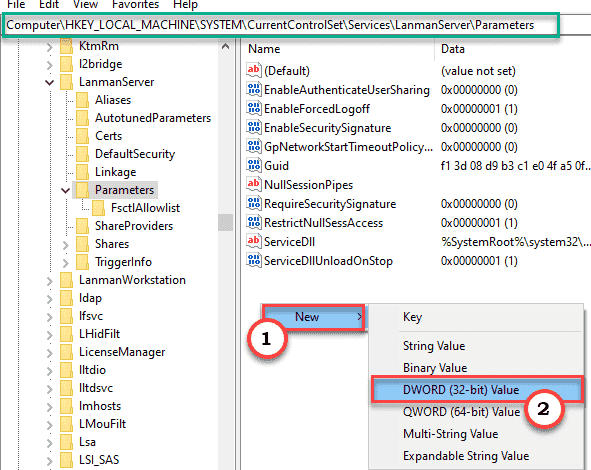 Now, follow the process mentioned below.
]
5.  Now, simply double click on "IRPStackSize"  to edit it.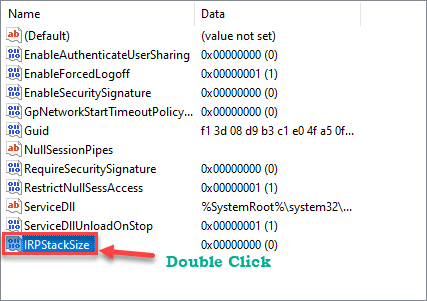 6. Then, click on "Decimal" as the 'Base'.
7. Next, alter the "Value Data:" to any value between  "32"*.
8. Finally, click on "OK" to save the changes.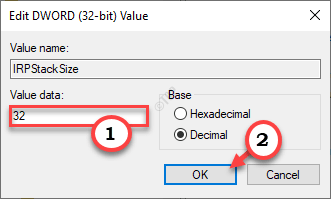 [
*NOTE –
You can set the value of this 'IRPStackSize' to any value between 30 to 35. We have tested with several values. But, setting any value between '33' to '38' may lead to some network stability.
]
After altering the particular value, close the Registry Editor.
Restart your computer once to let this change take effect.
Additional info on IRPStackSize –
The IRPStackSize (I/O Request Packet Stack Size) stands for the input/output request of how many 36-byte receive buffers your computer can use simultaneously. The higher the value of this IRPStackSize, your computer receives more buffer and handle additional networking operation, making your network speed a bit faster.