Sometimes when we are busy with some work and we get a call on our iPhone, it will be quite difficult to either receive or reject the call without lifting the iPhone and touching the screen.
Wouldn't it be nice if there are any ways to attend the call on your iPhone without touching the iPhone screen? Well, you will be surprised to know that we have found a technique and they are explained in the article below using the simple steps.
How to Answer Calls on iPhone Via Voice Control
Step 1: Go to the Settings app and click on the Accessibility option as shown.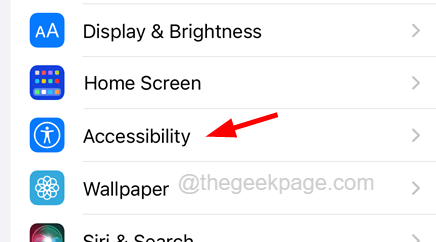 Step 2: Now choose the Voice Control option by tapping on it.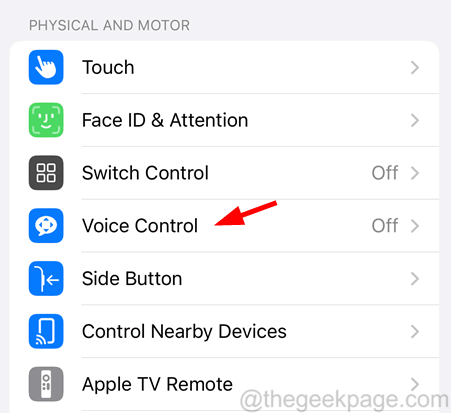 Step 3: Click on the Voice Control option's toggle switch to turn it on as shown in the below screenshot.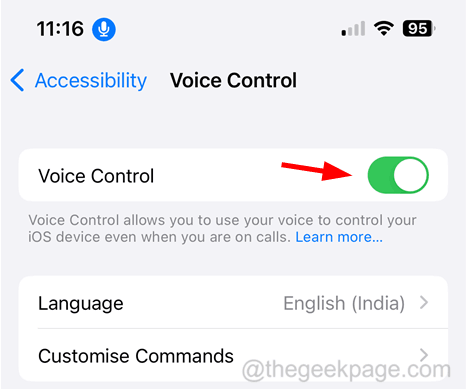 NOTE – If you are using the Voice Control feature for the first time, click Set Up Voice Control at the top of the page and then follow the onscreen instructions.

Step 4: Now when you receive an incoming call on your iPhone, you need to say Tap Answer for answering the call.
Step 5: If you want to reject the call, just say Tap Decline.
How to Answer Calls on iPhone Via Hey Siri
Step 1: You first need to launch the Settings page on the iPhone.
Step 2: After that, scroll down and then you need to tap on the Siri & Search option as shown below.

Step 3: Now click on the Listen for "Hey Siri" option's toggle button to enable it as shown.
Step 4: This will pop up a context menu window on the screen bottom.
Step 5: Click Enable Siri to continue.

Step 6: Now onwards you have to follow the onscreen instructions to complete the process to turn on the Hey Siri on your iPhone.
Step 7: Once you are done with enabling Hey Siri, all you need to do is just say "Hey Siri, Answer the call" for accepting the call when you receive any call on your iPhone.
Step 8: Similarly, if you want to reject any incoming call, you just need to say "Hey Siri, Reject the call".