Many of us prefer running our Windows 10 OS in safe mode sometimes, so that it can run with the least possible drivers and services. It's when the Windows 10 system does not start up normally, we boot in Safe Mode.
It's basically the troubleshooting mode of Windows 10 where you start your Windows in safe mode and diagnose any issues related to your programs or OS. Once you are done troubleshooting, you can reboot your system and get out of Safe Mode.
But, what happens if your Windows 10 PC starts in Safe Mode by default every time you boot it? That was not what you wanted, right? You just wanted to boot in Safe Mode while you troubleshoot, that's it. Now, if the Safe Mode needs a fixing, that can be a trouble. Whether it was intentionally done or accidentally, you now need to get out of the Safe Mode. Let's see how.
Solution: Using MSCONFIG
Step 1: Press the Window key + R to open the Run command. Type msconfig in the search box and hit Enter.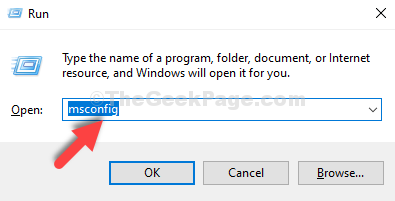 Step 2: In the msconfig window, click on the Boot tab and under the Boot options section, uncheck the box next to Safe boot.
Click on Apply and then OK to save the changes.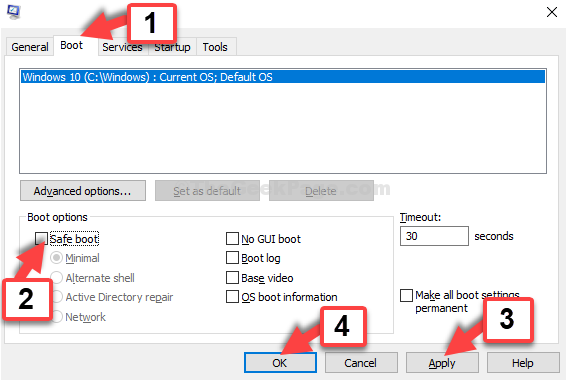 Step 3: In the prompt, choose Restart to reboot the PC normally and not in Safe Mode.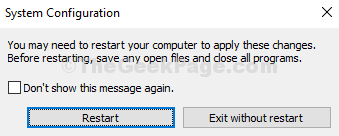 That's it. You can now restart your computer and it will restart normally without any prompt.