Windows in the only operating system in which you may regret that you have updated it. Windows 10 brought some awesome new features but as always it came with the price of some bugs and issues.
Some users are reporting that after updating to Windows 10 their USB Ports have stopped working which is kind of a bummer for a lot of people. USB Pors it very important because of it can connect most of the device and hardware to the computer and it is a most used port of any PC.
If you have faced the same issue after updating to Windows 10 or you are an existing user but your USB ports are not working this guide will help to fix your USB ports and you can use them again.
Solution 1 – Make sure USB device is working properly
Easy things first, sometimes your USB device is faulty and you are finding fault in your computer. There are very little chances of all the ports of computer stop working if they were all working fine before. So, the first thing to do before some serious troubleshooting is that check your device is fine or not.
You can insert your USB device on any other computer and check that it is working or not. You can also check your ports by inserting any other USB device to your PC. If you don't have any other USB device you can check it by connecting your phone.
Solution 2 – Check that your USB Ports get Power (Laptop Only)
USB Ports needs a continuous power supply to work properly, power supply in a laptop is different than Desktop computer. For some strange reasons sometimes your USB Ports won't get the proper power supply to work properly. If this the cause of your issue then it can be solved by following steps:
STEP 1 – Remove the charger from the socket and remove charger pin from your laptop.
STEP 2 – Reboot your laptop.
STEP 3 – Connect the USB device in the USB Port.
STEP 4 – Plug back your charger to the laptop
This method will ensure that your USB ports get power supply they need.
Solution 3 – Disable Power Management for USB Ports
Mostly in laptops, Windows disables power supply for the USB Controllers when they are not used and enables back when we need it to work. Due to some error, sometimes your operating system fails to enable power supply back to USB Controllers and that results in non-working USB Ports.
You can disable power management to stop Windows from cutting power supply to the USB Controllers. To achieve that follow this process:
STEP 1 – Right Click on Windows button and Select Device Manager.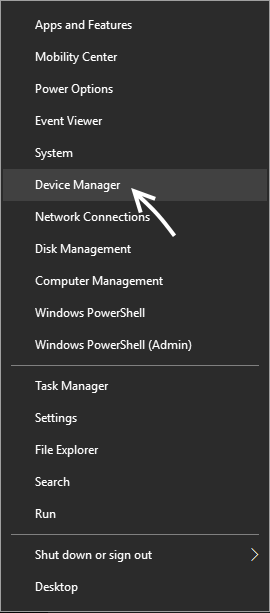 STEP 2 – It will open up Device Manager window, look for Universal Serial Bus Controllers.
Step 3 – Expand Universal Serial Bus Controllers and locate USB Root Hub (It can be one or more).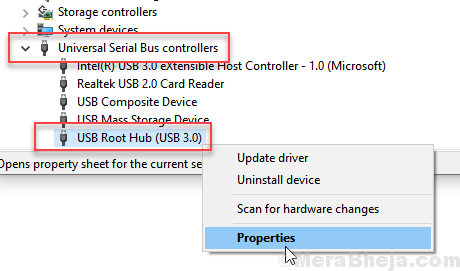 STEP 3 – Double click on it and it will open properties of USB Root Hub. Head over to the power management tab and uncheck Allow the computer to turn off this device to save power and click OK.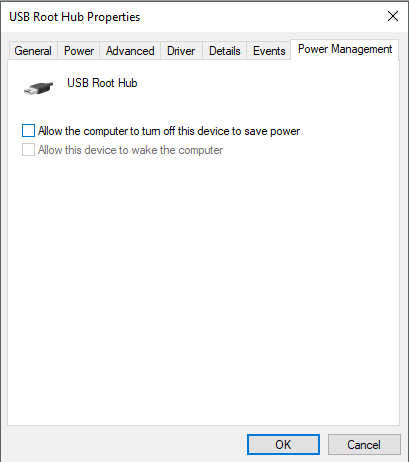 Repeat this step 3 for all the USB Root Hubs in Universal Serial Bus Controllers menu.
Solution 4 – Reinstall USB controllers
STEP 1 – Right Click on Windows button and Select Device Manager.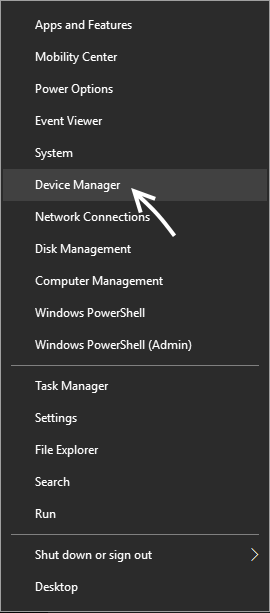 2. Expand Universal Serial Bus Controllers.
3. Locate items containing the string USB Host Controller .
4. Right click on them and choose uninstall.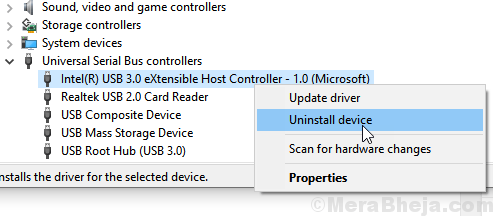 5. Now, restart your Computer.
Solution 5 – Check for Physical Damage
If none of the above methods worked for you, your USB Ports must have damaged physically. USB Ports are prone to loosening if we use it excessively. You have to get checked your USB Ports in repair store. Don't worry if your ports are damaged because replacing USB Ports is inexpensive.