Many people have complained about taskbar appearing , even when they are playing youtube video in full screen. This problem is affecting almost all the browser whether its chrome or edge. Taskbar appearance destroys the youtube viewing experience and don't seem to go away when they try different settings with the taskbar. If you are also having this problem, please try the fixes given below to solve this problem.
Fix 1 – Restart Windows file explorer
1. Press CTRL + SHIFT + ESC keys together from your keyboard to Open task manager.
2. In processes Tab, Right click on Windows explorer and choose restart.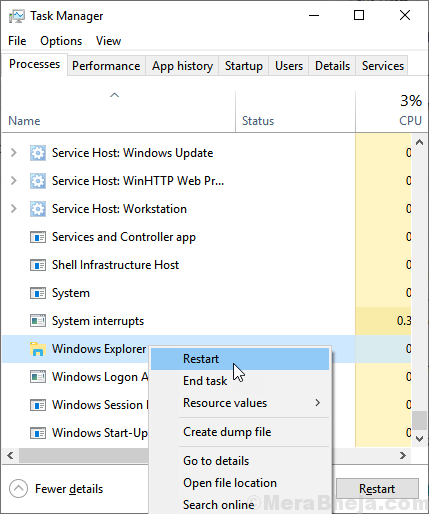 Fix 2 – Disable Task View from Taskbar
Case 1 – For Windows 10
1. Right click on the Taskbar.
2. Click on Show Task View button if it is ticked to hide it.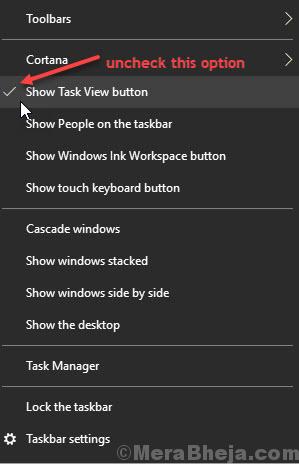 Case 2 – For Windows 11
1 -Right click on Taskbar.
2 -Click on Taskbar settings.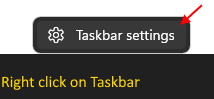 3 -Now, Turn off Task View Button.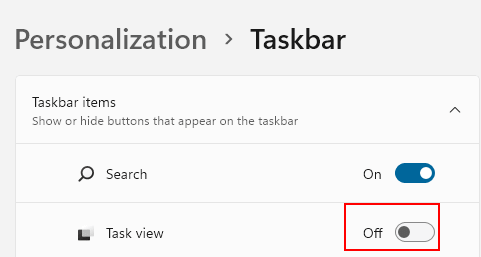 This will hide the Taskview Button from taskbar and if you don't use it , its better to get rid of it.

Saurav is associated with IT industry and computers for more than a decade and is writing on The Geek Page on topics revolving on windows 10 and softwares.